'Bachelor in Paradise': What It's Really Like to Film the Show
Bachelor in Paradise looks like the ultimate good time. The contestants get to sit on the beach all day sipping drinks and ordering food whenever they want. But as we have seen in recent episodes, the whole thing isn't quite as luxurious as some fans may have originally believed. Here's what it's really like to film the show.'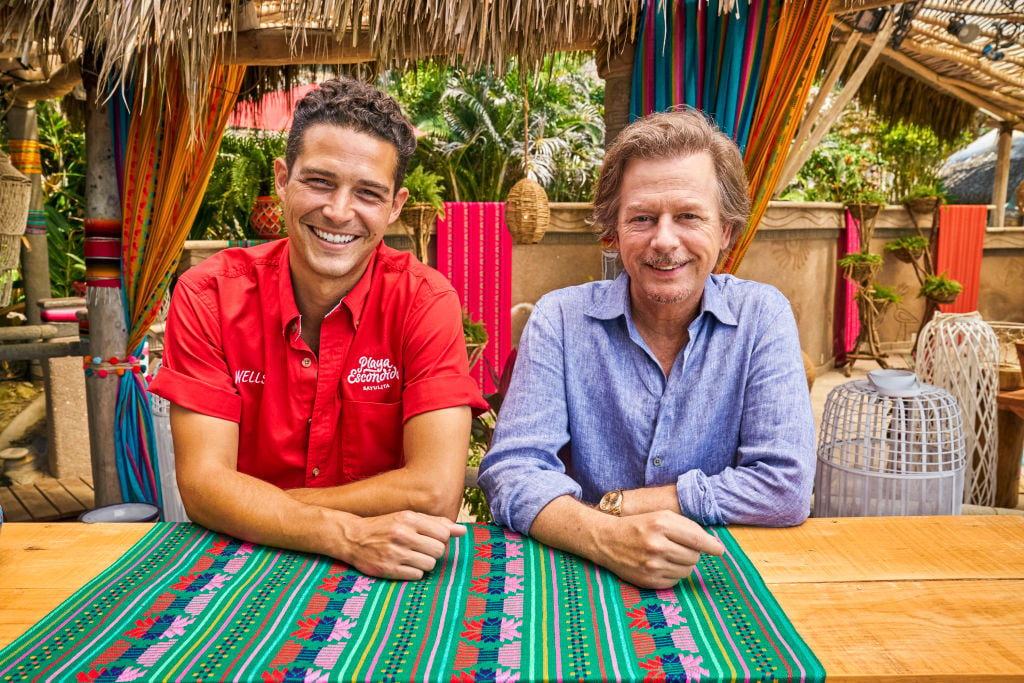 The living arrangements on 'Bachelor in Paradise'
The show is filmed at the Playa Escondida resort in Sayulita, Mexico. The resort itself is beautiful, complete with ocean views, lounges, infinity pools, restaurants, and more. While the resort may be a luxury one, there is no air conditioning in the contestants' rooms.
"Playa Escondida does have AC in many of the huts, but all of the ones that the contestants stay in do not," an article describing the location by Glamour reads. "That's one way the producers make sure the contestants are either in the pool or at the beach at all times."
Crabs everywhere
This season, David Spade has replaced Chris Harrison in the hosting role. In the premiere episode, he mentioned how surprised he was by how many crabs there were in Paradise. He spoke about the animals in a recent interview with The Aspen Times as well.
"I went to 'Crab city' in Mexico and filmed in between being covered in crabs," he said.
"It's funny because when you go there, they say, 'Oh, this is crab season.' I don't even know what that means," he continued. "Crabs are supposed to be cute. I have only really heard about them from California rolls, but, when there's too many, it's scary."
"They're just spiders with good PR," he said. "They walk sideways, which nobody likes, and they were in my room and bathroom every night. It was just terrifying. I had to deal with that along with all the contestants."
Contestants are rushed to fall in love
While The Bachelor and The Bachelorette do have relatively short timelines for contestants to fall in love, Bachelor in Paradise's timeline is on steroids. Reality Steve noted that the cast flew down to Mexico over Memorial Day weekend and filming wrapped on June 26.
You get paid to go on 'Bachelor in Paradise'
Unlike The Bachelor and The Bachelorette, contestants actually get paid to be on the show.
"They hit me up and they're like, 'Hey, do you want to do Bachelor in Paradise, this other show? It pays 400 bucks a day, and you could be there for up to 30 days,' or something like that," former contestant Dean Unglert said on Jason Tartick's podcast Trading Secrets. "So I was like, 'Oh yeah, great; $400 a day, 30 days, $12,000, that's fantastic.'"
In Unglert's case, he asked for $800 per episode and ended up getting $600. He claimed that other contestants were paid as much as $1,000 per episode.
So while you may have to deal with crabs, limited air conditioning, and drama, if you make it through a few weeks on the show, you could at least come out with a little money.
RELATED: 'Bachelor in Paradise': Fans Want Tre Cooper's Uncle to Be the Next Bachelor After Pictures of Him Hit the Internet