'Bachelor in Paradise': Rumored Contestant Shares Picture Teasing Appearance on the Show
Bachelor in Paradise hasn't been on fans' television screens since 2019. The show skipped a season in 2020 due to the coronavirus pandemic, but is likely returning in 2021. Since there have been multiple seasons of The Bachelor and The Bachelorette since the last BIP season, there are many contestants vying for a spot on the dating show. And the latest one to tease a possible appearance made her BIP on-screen desires very apparent to all.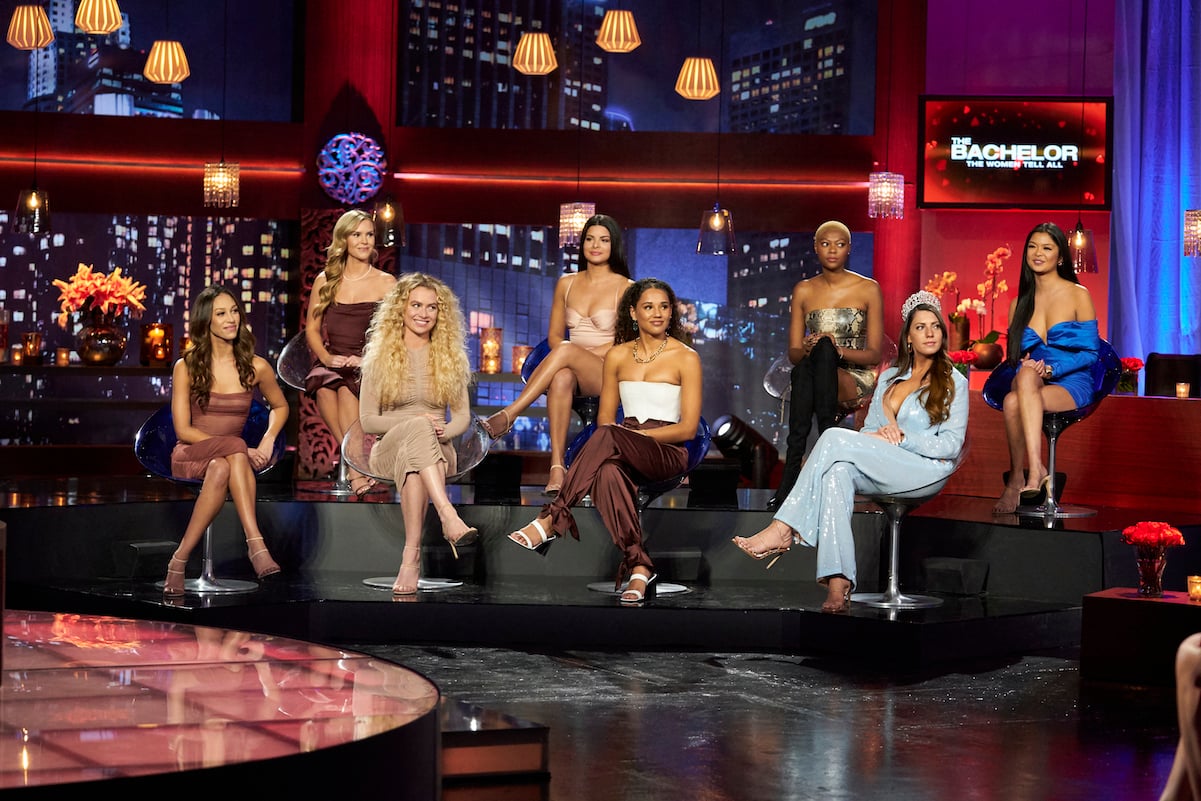 'Bachelor in Paradise' will be different this year due to COVID-19
While Bachelor in Paradise is a fan-favorite franchise show, ABC executive Rob Mills spoke about how this season will be different than others.
"We are hell-bent on figuring out how we make Paradise work," Mills expressed to Variety in an interview. "Unless something horrendous happens, I feel very confident that Paradise is coming back on this summer — how and where it's going to be, it's too early to tell."
He also spoke to who exactly ABC will be looking at to bring to paradise this year.
"We'll look at people who went home too early and were great and didn't have enough time to shine," Mills revealed. "Sometimes the pond is really dry — this season will be the opposite case. The pond is overstocked."
Chelsea Vaughn shared a post that teased a 'BIP' appearance
Chelsea Vaughn, who went head-to-head with future bachelorette Katie Thurston on The Bachelor: Women Tell All shared an Instagram post that teased a possible Bachelor in Paradise appearance. The contestant posted a picture on Instagram of her in a pink bikini and captioned it: "Did someone say paradise?"
It remains to be clear if she's a confirmed contestant on the show or just wants to let casting know she's more than interested. Others from her season on the show commented on the post, expressing support.
Pieper James, another contestant, wrote in: "Okay so this is what I needed to start my week. Yes!"
New York native Kit Keenan also teased an appearance on BIP. She commented: "On my way!"
This isn't the first time that Chelsea has indicated she might be finding love on television yet again. The contestant shared a separate picture a couple of days prior to her newest one.
The other photo was with MJ Snyder and Lauren Maddox, other show contestants. Both pictures were geo-tagged in South Florida. Matt James' ex-girlfriend Rachael Kirkconnell commented on the picture of the three of them.
"Charlie's Angels," she said.
Other Bachelor Nation regulars might return to 'BIP' as well
Chelsea isn't the only one to tease that she wants to go to paradise this year. Another contestant, Blake Horstmann, wrote on his Instagram Stories that he'd be open to returning to the show that cast him in a negative light in 2019.
"Unfortunately I have had no luck in love recently and I'm back to that train of thought… and it sucks," he said.
Someone who isn't open to going back on the franchise's shows? Bri Springs, who got her heart broken on Matt's season.
The former contestant opened up about not wanting to be on reality television anymore in an episode of The Viall Files podcast.
"I don't think I was meant for this world," Bri admitted. "It's a very highly produced-driven world. I can confidently say that I've taken a lot of lessons away from this experience, one of those being that I probably won't put myself back into a situation like this."
The Bachelor in Paradise cast is not yet released, but there certainly seem to be plenty of people who are interested in finding love on TV again.