'Bachelor in Paradise': Which Season 6 Couples are Still Together?
'Bachelor in Paradise' Season 7 is right around the corner. But which engaged couples from season 6 are still together and which called it quits?
A new season of Bachelor in Paradise is upon us. As we gear up to watch a new season of young hopefuls fall in love, it makes sense to look back on which ones have had success in the past. At the end of Bachelor in Paradise Season 6, there were three proposals. Which Bachelor in Paradise Season 6 couples are still together now?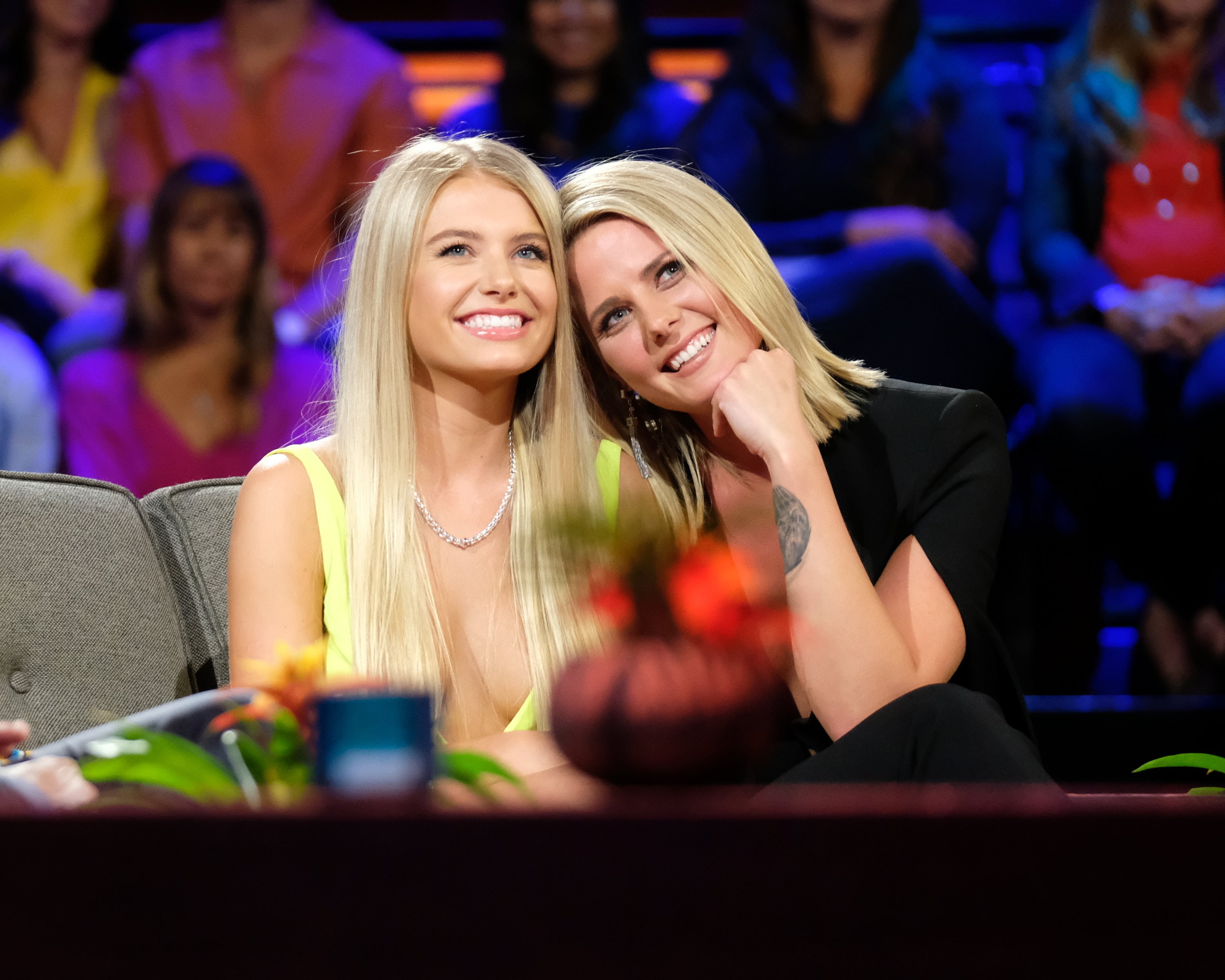 Which 'Bachelor in Paradise' Season 6 couples got engaged?
At the end of Bachelor in Paradise Season 6, Dylan Barbour and Hannah Godwin got engaged. Godwin was extremely popular on the beach and had a number of suitors vying for her attention. At one point, she was in a love triangle of sorts with Barbour and Blake Horstmann but in the end, she chose Barbour.
Demi Burnett came onto the beach with someone from back home in mind. Despite her feelings for her hometown flame, she went on the show and started a relationship with Derek Peth. Even though she liked Peth, Burnett ultimately couldn't stop thinking about the girl from back home, Kristian Haggerty. Eventually, Haggerty came on the show and the two got engaged.
Finally, Chris Bukowski and Katie Morton began dating in Paradise. Throughout the season, Bukowski seemed a bit unsure about what he wanted. But in the end, he did propose.
Are Katie And Chris still together?
Shortly after the finale aired, it was clear that things were amiss with Bukowski and Morton. The two rarely posted one another on social media. At first, they claimed the lack of posting was to keep their relationship private.
"It's kind of great because people actually don't know if we're together or we're not," Bukowski told Us Weekly.
"Yeah it's kind of good sometimes to be that mystery where we're just like, 'Huh.' It's kind of, like, out of the spotlight a little bit," Morton added. "We just took a break from it after Paradise 'cause it was very intense and we don't feel the need to prove anything to anyone, which has been nice."
But shortly after the interview, Morton announced their split.
"We've reached a point in our story where we agree it's best to go our separate ways," Morton wrote in a since-deleted Instagram post. "We have chosen to love and respect each other as friends because that's the base of our relationship, and it's what is most natural for us. We are incredibly thankful for the support we've received from our family, friends, and everyone who supported us throughout our journey – from paradise to this moment.
Are 'Bachelor in Paradise' couple Demi and Kristian still together?
After the proposal, things between Haggerty and Burnett also began going south. The two stopped posting one another on social media and reports surfaced that Haggerty had been spending time with another woman. Eventually, Burnett posted that they had split.
"What has always been at the forefront of our relationship is love and care for one another," Burnett wrote under a photo. "Our priority is doing what is best for us. With a heavy heart full of love for one another we have decided it is best for us to take a step back from our relationship. We ultimately want what is best for us in the long run and for us right now, that means being apart and growing individually."
Are Hannah and Dylan still together?
Godwin and Barbour are the only Bachelor in Paradise Season 6 couple who got engaged and stayed together. The two now live together and often appear on one another's social media accounts. Godwin still wears her engagement ring.