'Bachelor in Paradise' Season 8: Mike Fleiss Teases 'Historic Announcement'
'Bachelor' creator Mike Fleiss teased a 'historic announcement' on Twitter that might affect 'Bachelor in Paradise' Season 8. Here's what he posted.
Bachelor Nation fans can't wait for Bachelor in Paradise Season 8. Contestants from past seasons of The Bachelor and The Bachelorette will head to the beach in a quest for love once again, but there are still plenty of unknowns with the upcoming season. Recently, creator Mike Fleiss tweeted that fans should prepare for a "historic announcement" that could impact Paradise and The Bachelorette.
Creator Mike Fleiss teased a 'historic announcement' that might impact 'Bachelor in Paradise' and 'The Bachelorette'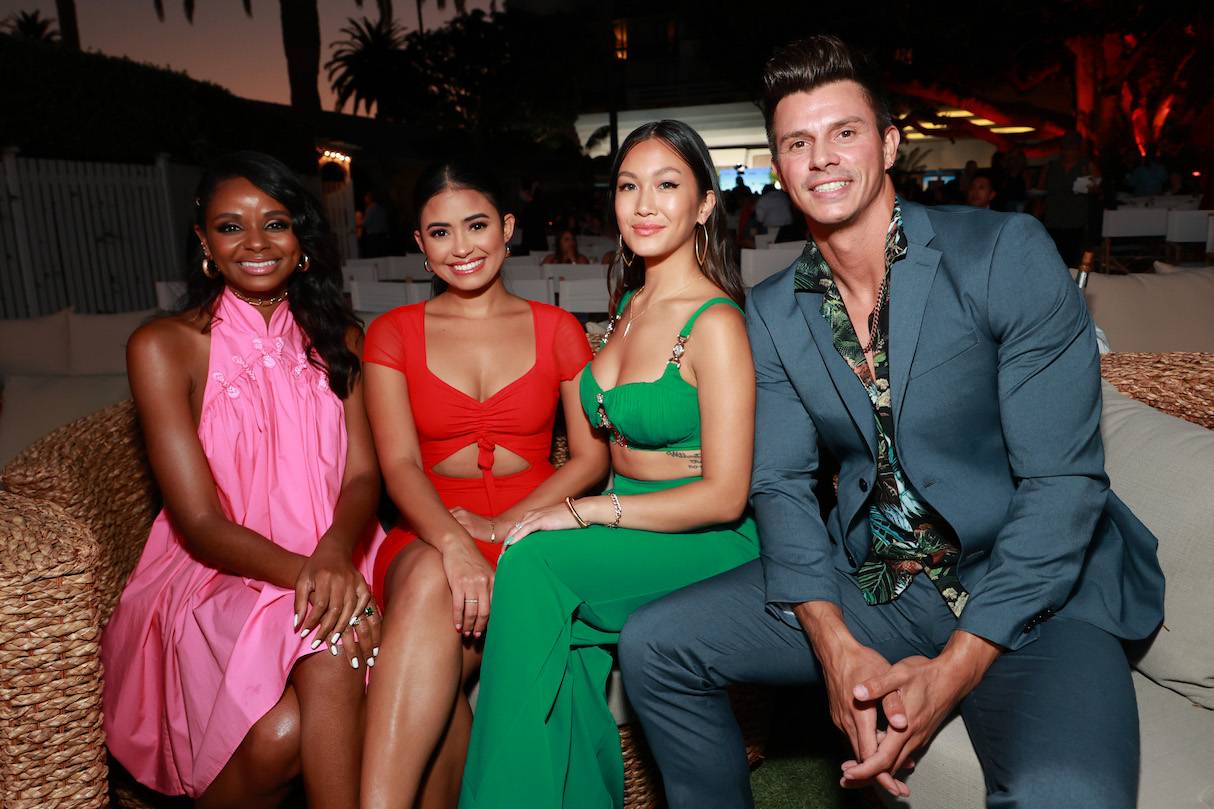 Mike Fleiss has a reputation for leaving tidbits of information about The Bachelor franchise on his Twitter. Recently, he stirred up the conversation after tweeting about a "historic announcement" coming soon.
"Historic announcement coming soon! #TheBachelorette," he tweeted on May 3, 2022.
Then, on May 8, 2022, he tweeted, "This historic announcement has the potential to impact #BachelorInParadise #TheBachelorette."
It's unclear what the "historic announcement" entails and how it might affect Bachelor in Paradise Season 8, as he hasn't given more details as of May 9, 2022. But fans have some ideas of what's to come.
"My guess is they're announcing the next Bachelor," a fan on Reddit suggested. "It'll affect BIP because whoever it is won't be on BIP."
Others think it has to do with a senior citizen version of The Bachelor.
"My guess — Gabby's grandpa is the first senior Bachelor," another fan wrote. "They are pushing BIP to later because of it."
"I absolutely DO NOT trust this man, but if I have to take a guess, I think it might be the senior Bachelor/ette announcement," yet another fan wrote. "Even during Clayton's limo entrances, a senior lady had arrived as a teaser to what's to come. So, if the senior Bachelor is to air, BIP might be pushed till a later date."
The first senior edition of 'The Bachelor' is allegedly in the works
Mike Fleiss hasn't given fans any further clues about the "historic announcement." But it's possible it could have to do with the first senior edition of The Bachelor or The Bachelorette. If a senior edition of the show happens, this could impact when Bachelor in Paradise Season 8 premieres.
Variety reports a casting call for a senior version of the show went out in 2020, but nothing's come of it since. While the coronavirus (COVID-19) pandemic likely slowed the concept down, Rob Mills, Walt Disney Television's top unscripted executive, said show creators still plan on pursuing the idea.
"The senior citizens show is definitely going to happen at some point," Mills told Variety. "The response to that is so massive every time we put up a casting call, so I think it's definitely coming sooner rather than later."
Who will be the first senior Bachelor? "For us, we really feel a responsibility to find the right person to be that senior Bachelor," Mills added. "So, we're looking. COVID obviously put a major wrinkle in everything, but we are really looking back in earnest at it."
When is 'Bachelor in Paradise' Season 8 premiering?
When can fans expect to see the Bachelor in Paradise Season 8 premiere? So far, ABC hasn't officially announced when the show will return. But they did note fans can expect another season.
"It's the announcement you've been waiting for," the Twitter announcement reads. "#BachelorInParadise is headed back to the beach for another season!"
According to Reality Steve, producers started interviewing potential cast members. The spoiler guru also gave a potential timeline for the new season. "Paradise has always filmed from around June 7th-28th, and I haven't heard any differently for this season either," he wrote. "Everything is on filming schedule as in past years, it's just that The Bachelorette pushed their premiere date of July 11th back around a month from Katie's premiere last season (June 7th), and about six weeks back from previous seasons, which all started either the last or second to last Monday in May."
This likely means the new season will air in mid-August 2022.
Check out Showbiz Cheat Sheet on Facebook!