'Bachelor in Paradise' Confirms a 'Shocking Breakup' in the Next Episode
There are only a couple of episodes left in Bachelor in Paradise Season 7, which means major breakups and potential engagements could be on the way. Now, it looks like a few beachgoers will experience some heartbreak before the grand finale even begins. Recently, Bachelor in Paradise confirmed one "shocking breakup" in the next new episode on Sept. 28. So here's what to expect moving forward. 
[Spoiler alert: This article contains spoilers from Bachelor in Paradise Season 7 Episode 10 on Sept. 28, 2021.]
When is the next new episode of 'Bachelor in Paradise' Season 7?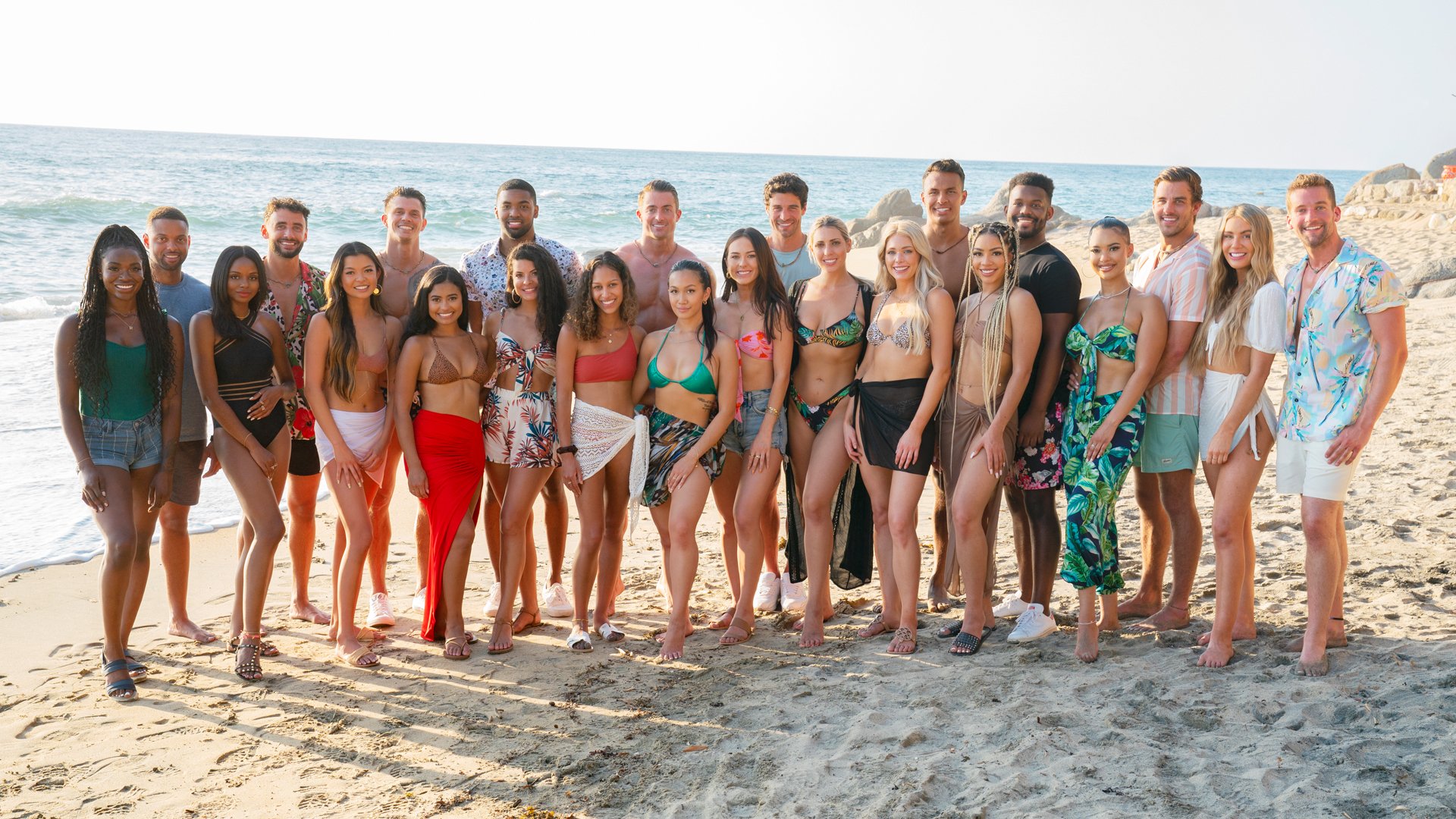 Bachelor in Paradise Season 7 moved to Tuesday nights because Dancing with the Stars claimed the Monday night timeslot on ABC. So the next episode of BIP 2021 will air on Tuesday, Sept. 28, 2021. The new episode will also be three hours long. Then the Bachelor in Paradise finale will be released on Tuesday, Oct. 5. 
'Bachelor in Paradise' confirms a breakup in episode 10
When ABC released the synopsis for Bachelor in Paradise Season 7 Episode 10, the network confirmed a breakup. Following the next rose ceremony and the argument between Aaron Clancy and Ivan Hall, the BIP cast will be introduced to the final guest host, Wells Adams. Then some major drama and romance emerges as things start to get serious in Paradise.
"Newcomers hit the beach, and one couple learns how to open up," the synopsis says. "Later, those still on the beach will dance the night away at a totally rad '80s-themed prom where, just like in high school, there will be plenty of laughter and tears, a shocking breakup and enough drama to fill three hours."
Meanwhile, a new Bachelor in Paradise promo for episode 10 teased some more heartbreak and tears. The preview highlighted the "serious" situation between Ivan, Aaron, and Chelsea Vaughn. Tia Booth also looks at someone through the bushes and confirms "she's crying." But it's the trailer's text that catches our attention. 
"A shocking breakup and no one saw this coming," the BIP promo says.
Which couples are in danger of breaking up in 'Bachelor in Paradise' Season 7 Episode 10?
For now, Bachelor in Paradise fans will have to wait and see who falls apart in episode 10. But so far, multiple BIP couples seem solid. The current pairings include Abigail Heringer and Noah Erb, Maurissa Gunn and Riley Christian, Joe Amabile and Serena Pitt, Kenny Braasch and Mari Pepin-Solis, Natasha Parker and Ed Waisbrot, and Thomas Jacobs and Becca Kufrin. Meanwhile, Tia has been dealing with a love triangle between James Bonsall and Blake Monar. We also mentioned the Chelsea-Aaron-Ivan situation. 
Of course, any breakup before the Bachelor in Paradise finale would be surprising. But anything could happen at this point. A solid couple could potentially decide to end things early. The ABC reality series has also been hinting that there's trouble ahead for Mari and Kenny. 
In a new preview for Bachelor in Paradise Season 7 Episode 10, Kenny and Mari admit things have been a little "weird" on the beach. Kenny suggests that they're on different pages, and they need to figure it out before the possibility of an engagement. Then Mari says she feels blindsided, but she doesn't want to hold back.
Whatever happens between Mari and Kenny — and the other couples — in Bachelor in Paradise Season 7, we're sure it's going to be a wild ride. Stay tuned.
Bachelor in Paradise Season 7 airs Tuesdays on ABC.