'Bachelor in Paradise' Spoilers: Becca Kufrin's Appearance Teases Which Cast Member the Bachelorette Might End Up With
The Bachelor in Paradise Season 7 premiere is still one week away, and the summer series is already heating up with Becca Kufrin's cast announcement. On Aug. 9, ABC confirmed the former bachelorette's arrival on BIP and who she might end up with. So here's everything we know about Becca's appearance, including Bachelor in Paradise spoilers.
[Spoiler alert: This article contains spoilers from Bachelor in Paradise Season 7.]
Who is Becca Kufrin from 'The Bachelor,' 'The Bachelorette,' and 'Bachelor in Paradise'?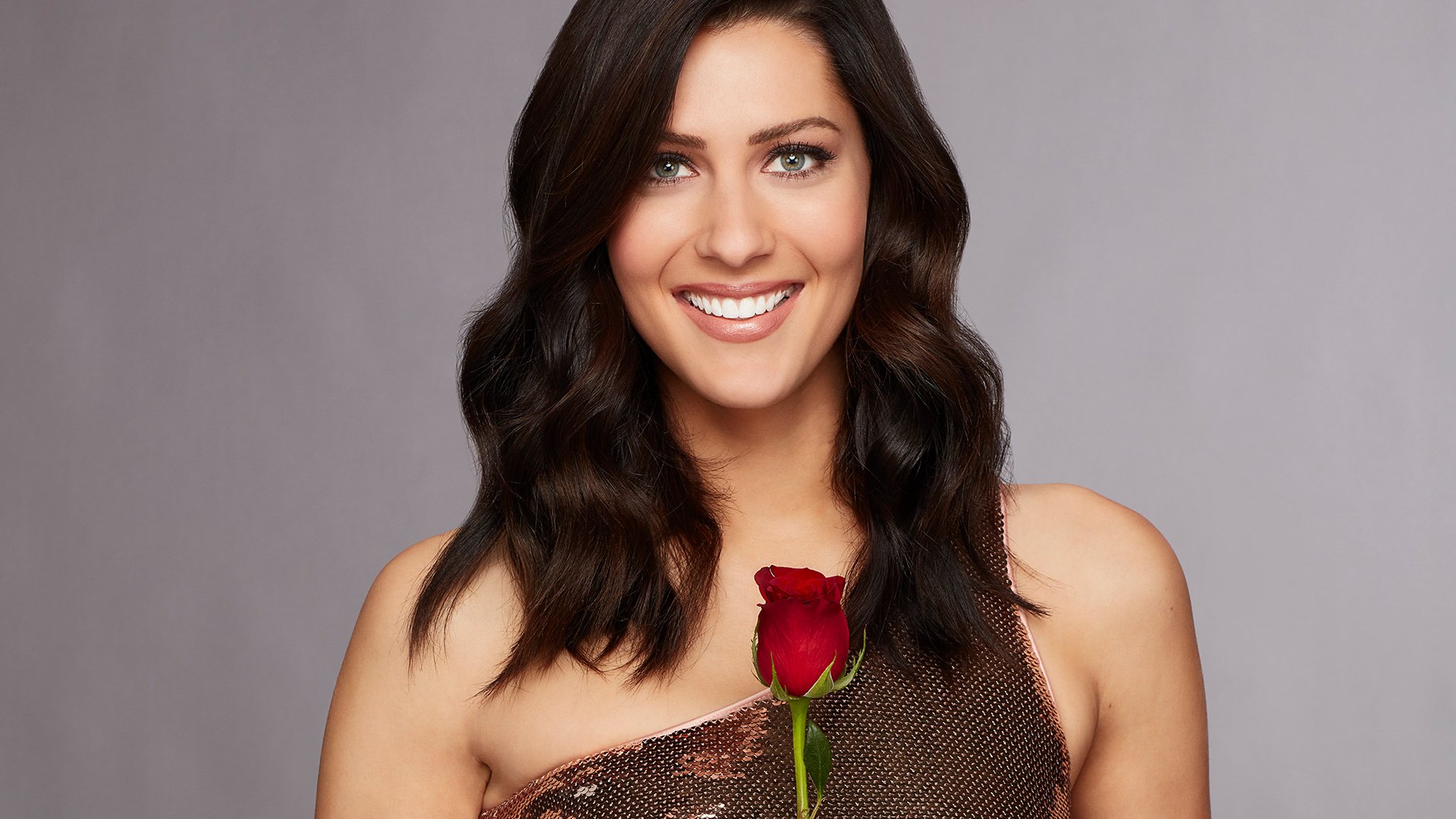 Becca has had quite the run in The Bachelor franchise. The 31-year-old got engaged to Arie Luyendyk Jr. in The Bachelor Season 22. However, Arie dumped Becca and went after his runner-up, Lauren Burnham. 
Meanwhile, Becca moved on and became The Bachelorette Season 14 lead. She picked and got engaged to Garrett Yrigoyen. However, Becca and Garrett broke up in September 2020. 
Now, Becca is still involved with The Bachelor franchise. She currently hosts the Bachelor Happy Hour podcast. Then more recently, ABC revealed Becca will be joining the Bachelor in Paradise Season 7 cast.
'Bachelor in Paradise' teases who Becca Kufrin couples up with when she joins the 'BIP' Season 7 cast in 2021
On Aug. 9, the Bachelor in Paradise Twitter and Instagram accounts confirmed Becca's appearance in season 7. The ABC reality series shared the former bachelorette's cast photo and teased her old tagline, "Let's do the damn thing."
"Let's do the damn th- wait WHAT?! Welcome @thebkoof to #BachelorInParadise!" the BIP social media accounts captioned Becca's photo.
Meanwhile, the new Bachelor in Paradise Season 7 trailer shared even more about Becca's appearance on the summer spinoff. Midway through the promo, Becca goes on a date with Thomas Jacobs, who was depicted as the villain on Katie Thurston's season of The Bachelorette. He smiles at Becca, and the former lead beams.
"I can't stop smiling," Becca says to Thomas. 
So will Becca and Thomas end up together on Bachelor in Paradise? We'll just have to wait and see what happens next.
[Spoiler alert: This article contains potential spoilers about Becca Kufrin and Thomas Jacobs in BIP 2021.]
Will Becca Kufrin and Thomas Jacobs end up together, according to 'Bachelor in Paradise' spoilers
If you don't want to watch Thomas and Becca's story unfold when Bachelor in Paradise returns on Aug. 16, franchise blogger Reality Steve already shared spoilers about the couple's future. 
On June 29, Reality Steve claimed that Becca and Thomas got together toward the end of BIP Season 7. However, the reality stars allegedly left the show single.
"Becca was heavily involved with our boy Thomas for the last half of BIP, but, ultimately decided to end things with him and leave single," the blogger wrote.
Then on June 30, Reality Steve shared when Thomas and Becca split in Paradise. 
"Becca Kufrin broke up with Thomas Jacobs before the overnights happened and they both left single," he wrote.
Whether Reality Steve's Bachelor in Paradise spoilers match Becca and Thomas' story when BIP airs, it certainly seems like the couple will hit it off at some point. So get ready. Things are about to get wild.
Bachelor in Paradise Season 7 starts next week on Monday, Aug. 16, 2021.