'Bachelor in Paradise' Spoilers 2021: Reality Steve Reveals Couples Who Get Engaged and Cast Pairings in Season 7
Reality Steve drops major new 'Bachelor in Paradise' 2021 spoilers, including which couples get engaged and cast member relationships formed in 'BIP' Season 7.
It's been a hot minute since ABC aired new episodes of Bachelor in Paradise, but season 7 finally starts on Aug. 16. So what can fans expect from Bachelor Nation this summer? Franchise blogger Reality Steve just dropped early spoilers about Bachelor in Paradise 2021, including which couples get engaged and surprising BIP cast pairings to look out for.
[Spoiler alert: This article contains potential spoilers about The Bachelorette Season 17 and Bachelor in Paradise Season 7 in 2021.]
Reality Steve spoils the 'Bachelor in Paradise' 2021 cast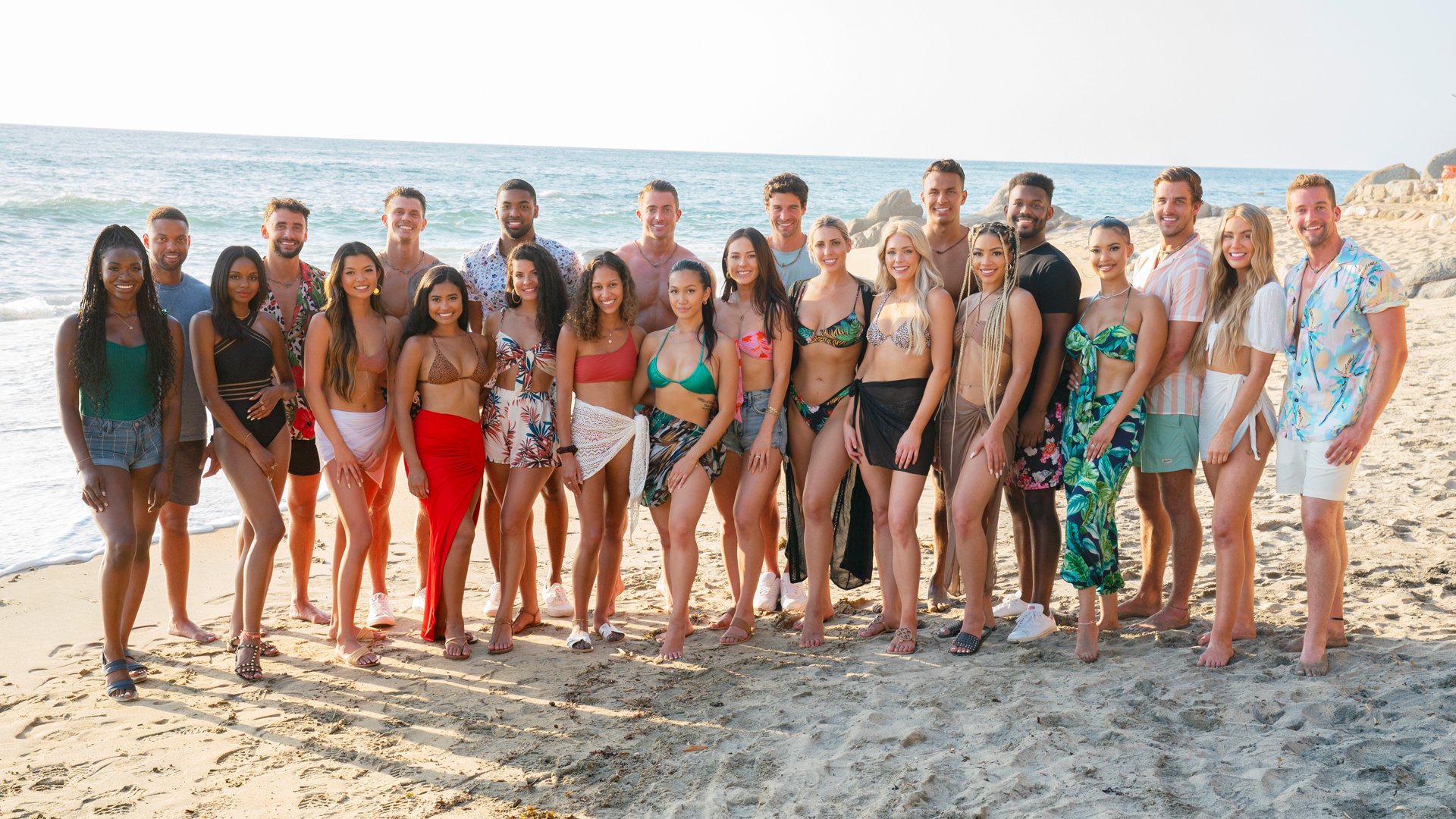 On June 30, Reality Steve shared massive spoilers about the cast of Bachelor in Paradise Season 7. According to the blogger, the new season will include a few fan-favorites who have been involved with the franchise for some time. 
Tia Booth and Kendall Long, who were originally from Arie Luyendyk Jr.'s season of The Bachelor, will allegedly make an appearance. Reality Steve also claimed Becca Kufrin, who was on Arie's season and the lead of The Bachelorette Season 14, will return to the franchise. 
Meanwhile, Reality Steve stated that Joe Amabile, aka Grocery Store Joe from Becca's season, will show up in Paradise. Tahzjuan Hawkins and Demi Burnett from The Bachelor Season 23 will also allegedly become part of the BIP cast.
Moving onto more recent seasons, Reality Steve claimed multiple women from Peter Weber's Bachelor journey will join the cast. The blogger name-dropped Natasha Parker, Deandra Kanu, Tammy Ly, Victoria Paul, and Kelsey Weier. 
Reality Steve also claimed Abigail Heringer, Pieper James, Mckenna Dorn, Alana Milne, Chelsea Vaughn, Jessenia Cruz, Serena Pitt, Serena Chew, Victoria Larson, and Mari Pepin from Matt James' season will come to Paradise. 
Now, Reality Steve's spoilers indicate there are plenty of bachelors from the past two seasons of The Bachelorette. The blogger revealed Ivan Hall, Kenny Braasch, Noah Erb, Brendan Morais, Chris Conran, Riley Christian, Chasen Nick, Blake Monar, Demar Jackson, and Joe Park, aka Dr. Joe, from Clare Crawley and Tayshia Adams' season, will join the Bachelor in Paradise 2021 cast. 
Finally, it appears a few contestants from Katie Thurston's season of The Bachelorette will come to the beach at some point. Reality Steve claimed Thomas Jacobs, Aaron Clancy, James Bonsall, Connor Brennan will all make an appearance in BIP.
Reality Steve teases 'BIP' couple pairings to watch out for in season 7
In the June 30 blog post, Reality Steve noted that about 40 contestants appeared in Bachelor in Paradise 2021. So the blogger was unable to confirm when each contestant was eliminated. But he teased a few couples — and love triangles — to watch out for.
According to Reality Steve, Becca received a rose from Aaron early on, but she eventually pursues Thomas. Nevertheless, the blogger claimed Becca and Thomas ended their relationship before their overnight date. Update: On Aug. 31, Reality Steve stated that Thomas and Becca got back together and started dating again post-Paradise.
Reality Steve also suggested that Ed and Natasha will spark something. However, the blogger stated that Ed will eventually choose Mykenna, and the couple will eventually split. The spoiler king then claimed some "back and forth" between Kenny, Mari, and Demi. But according to Reality Steve, Kenny picked Mari in the end. 
Meanwhile, the blogger revealed Jessenia and Ivan hit it off before she went for Chris. However, Chris later formed a connection with Alana, and the contestants leave the show separately. Meanwhile, Ivan was "involved" with Kendall. But Reality Steve claimed Kendall left because she had a "tough time watching Joe's relationship" with Serena P.
Now, some Bachelor Nation fans might be wondering about Brendan and Pieper. The couple was reportedly dating before the BIP started filming. Then Reality Steve's spoilers claimed Brendan and Pieper are called out for their pre-show relationship, and they leave Paradise. That said, they're allegedly still together.
A few Bachelor in Paradise viewers might also be curious about Noah and Abigail, given their social media presence. According to Reality Steve, the couple got together early in the season. But Noah and Abigail allegedly broke up before the overnight dates.
Which cast members get engaged in the 'Bachelor in Paradise' finale in 2021?
While Reality Steve's spoilers revealed a number of new relationships in Bachelor in Paradise Season 7, only three couples made it to the end. The blogger claimed the final couples were Joe and Serena P., Kenny and Mari, and Riley and Maurissa. 
Meanwhile, Reality Steve recently updated his Bachelor in Paradise spoilers, claiming that all three couples got engaged.
"As of now, I know that Kenny & Mari got engaged at the end and so did Riley & Maurissa," Reality Steve wrote. "Joe and Serena are engaged. So all 3 couples got engaged at the end."
On Oct. 5, Reality Steve updated his Bachelor in Paradise spoilers, claiming the final three couples are still together now.
For now, Bachelor Nation fans will have to watch how the stories unfold in BIP Season 7. But it certainly seems like we're in for a lot of drama. Stay tuned.
The Bachelor in Paradise Season 7 premiere will be released on Aug. 16, 2021.
ABC did not return a request for comment about the rumors surrounding Bachelor in Paradise Season 7 by the time of publication.