'Bachelor in Paradise': Tahzjuan Mentions Tre's Uncle on Her Instagram
Tahzjuan Hawkins has proven Bachelor in Paradise is back and hotter than ever in the season 7 premiere. Bachelor Nation will recall Tahzjuan from Colton Underwood's season of The Bachelor and season 6 of Bachelor in Paradise.
Now, reality TV fans know Tahzjuan as the woman who dated Tre Cooper's uncle. After Tre shared a photo of Uncle Anthony on Twitter, Tahzjuan made a special update to her Instagram bio that has BiP fans talking. 
[SPOILER ALERT: This article contains spoilers for the first episode of Bachelor in Paradise 2021.]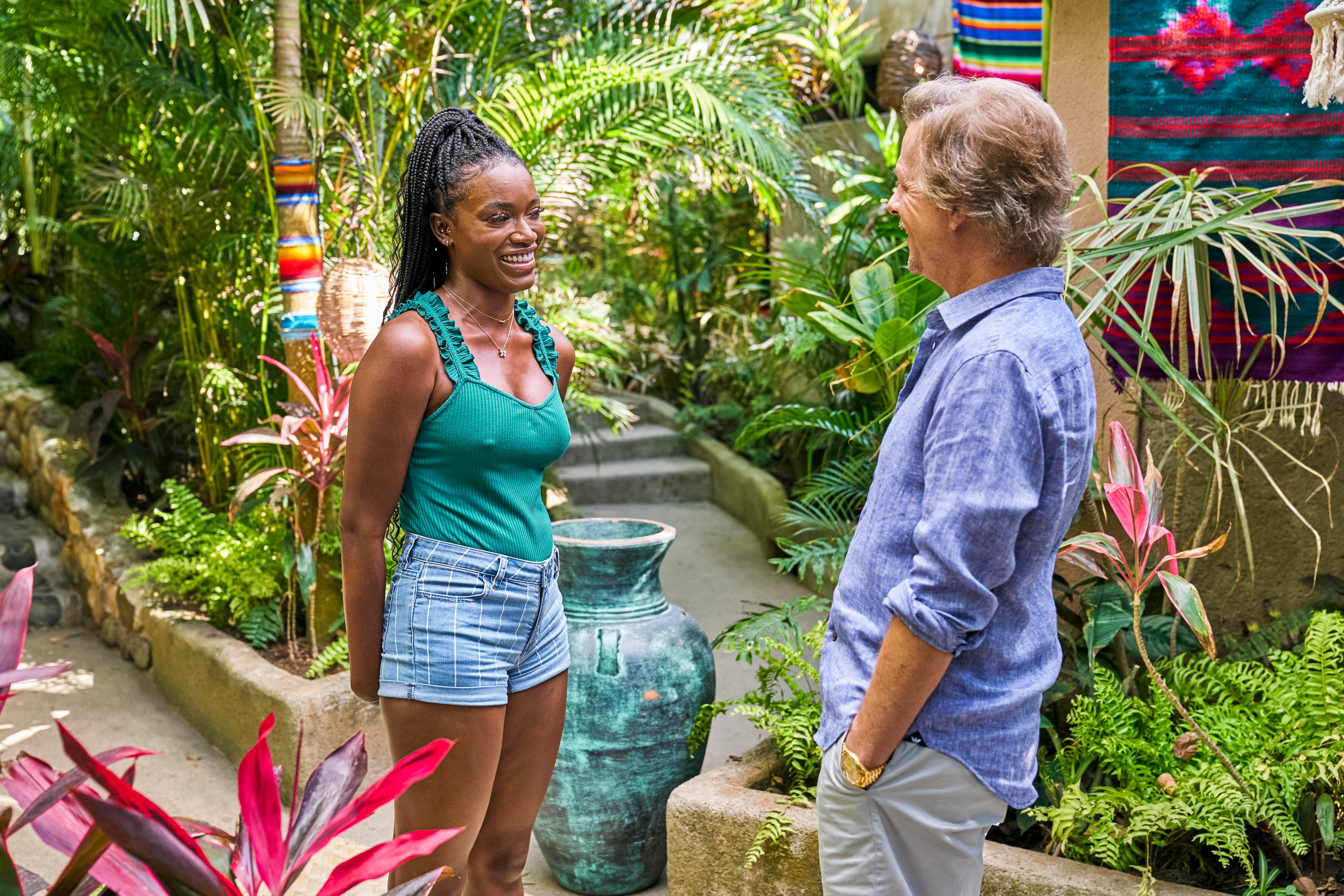 Tahzjuan Hawkins kissed Tre Cooper's uncle
Before BiP, Tre was on Katie Thurston's season of The Bachelorette. Now, he's looking for love in paradise. Ironically, Tre hit it off with Tahzjuan, who hooked up with his uncle in the past. Regardless of her dating history, the two couldn't stay away from each other on Bachelor in Paradise. 
"I just want you to know going forward, I'm excited to see what this turns into," Tre tells Tahzjuan in the season 7 premiere. "I like talking to you. You have really good energy. You're a very quality woman so far, and I'm very interested in getting to know you."
After their conversation went so well, Tre seized the opportunity to kiss Tahzjuan. Later in an interview with cameras, she said she was caught off guard but "really enjoyed kissing Tre — more than his uncle." 
News of Tahzjuan's unique dating history quickly spread among the other Bachelor in Paradise contestants. Now, her dating history has become the one thing Bachelor Nation can't stop talking about.
'Bachelor in Paradise' fans react to Tahzjuan's Instagram bio update
Shortly after the Bachelor in Paradise Season 7 premiere, fans noticed Tahzjuan's Instagram bio contained a new fact. She lists the Bachelor seasons she appeared in previously, as well as her line of work ("woman in tech" and "real estate") and where she lives (Colorado). 
But now, Tahzjuan's Instagram bio also reads: "went on a date with Tre's uncle." Bachelor Nation is living for Tahzjuan's ability to laugh at herself.
"I love her," writes one fan on Reddit. "[She] always has her priorities in check. Like when she had heatstroke last BiP and she asked for guacamole. If that's not an icon, I don't know what is!"
"She's the antithesis of almost all the women on this show," writes another fan. "Just a rad, confident, genuine, and blunt babe!" Yet another Bachelor in Paradise fan calls Tahzjuan "a beautiful mess in all the right ways."
Tre Cooper shares Uncle Anthony's picture
A few days after Bachelor in Paradise Season 7 premiered, Tre shared a picture of his uncle. You know, for reference. 
RELATED: 'The Bachelorette': Justin Glaze Says Greg Grippo Has an Alter Ego
"Too busy [with] work [right now] to think of a clever way to do this, so I'm just gonna drop this here and dip," he tweeted. "To those who care, meet Uncle Anthony." 
Bachelor Nation had a lot to say about how handsome Uncle Anthony is in the comments. Some are even calling for Uncle Anthony to be the next star of The Bachelor — including Blake Moynes' mom. 
When a Bachelor Nation fan account shared Tahzjuan's retweet of Tre's uncle, Moynes' mother, Emily, took notice. "Make him senior bachelor and I'll be his bachelorette," she wrote (via Reddit). Like the rest of Bachelor Nation, Mama Moynes wants to see Uncle Anthony become the next bachelor.