'Bachelor in Paradise': Tammy Ly Speaks Out Against Fans Saying She's 'Thirsty' for the Franchise
Tammy Ly spoke out against fans who had opinions on her possibly returning to Bachelor Nation for Bachelor in Paradise. The star, who competed for Peter Weber's heart on The Bachelor, was notoriously the show's "villain" of the season. The star slammed the pushback she was receiving for being rumored to go to paradise over the summer. She didn't go lightly when it came to defending herself on the internet.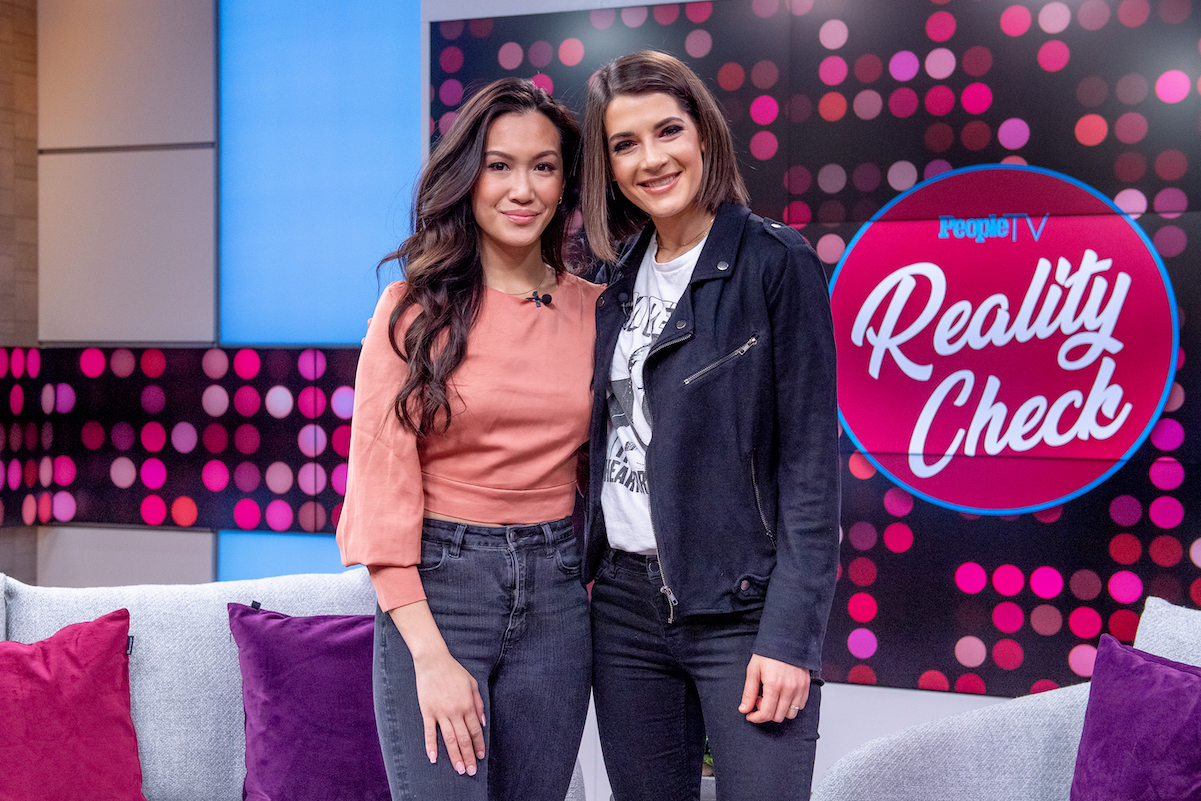 Bachelor Nation criticized Tammy Ly for maybe joining 'BIP'
People on Reddit speculated that one of Ly's recent tweets was her hinting that she could go on Bachelor in Paradise. The star recently wrote on her Twitter account: "Just as soon as I think things have settled a bit, life throws in another exciting opportunity." She commented about the "exciting opportunity" on March 31, amid discussion on who might join BIP.
Fans discussed whether her tweet was about a Bachelor in Paradise invitation to join the season.
"This screams attention seeking," one person wrote.
Another commented: "The more I see people angling for Paradise or hinting that they've been asked, the less I care to see them on the beach."
Someone else stated: "No Tammy please."
Tammy Ly clapped back at fans for 'Bachelor in Paradise' comments
The star took to her Instagram Stories to respond to the rumors she was returning to Bachelor in Paradise, per a different thread on Reddit.
"I know I do this to myself, I should not read Reddit posts because it just makes me depressed," the reality contestant started. "But for those who say that I'm thirsty for wanting to go on Bachelor in Paradise, first of all, you guys have no idea if I'm gonna go or not."
She explained that fans couldn't possibly know, since she hasn't made up her own mind about returning to the franchise yet.
"I don't even know if I'm gonna go or not," Ly explained. "My life does not revolve around the franchise like some people. I have more, actually 10 times more than what the franchise is in my life. I have businesses to run, I have people to manage, I have money to make."
She concluded that it's her decision to make and that fans will watch the show no matter what she decides.
"I don't know if I'm gonna go and so what if I do go," she questioned. "Because you know what, you guys are gonna watch it anyways. You guys are crazy fans. The people who are negative are the reasons why I don't even want to go on the show. You guys make it so unenjoyable to be part of this franchise."
When 'Bachelor in Paradise' returns to fans on television
The Bachelor in Paradise Twitter announced that the show will officially return to viewers on August 16. This will come after Katie Thurston's season of The Bachelorette, which is currently filming now.
The BIP cast is yet to be determined, but regardless of whether fans like certain contestants or not — it'll surely be an entertaining season.