'Bachelor in Paradise': Tammy Ly Opens Up About Thomas Jacobs and Aaron Clancy
Bachelor in Paradise Season 7 threw everyone for a loop when Tammy Ly picked Thomas Jacobs over Aaron Clancy. Tammy and Aaron hit it off right away. But in the end, she gave her rose to someone new. So what really happened between Aaron, Tammy, and Thomas on Bachelor in Paradise 2021? Recently, Tammy opened up about the love triangle and explained what went down on the beach.
[Spoiler alert: This article contains potential spoilers about Tammy Ly in Bachelor in Paradise 2021.]
What happened to Tammy Ly, Thomas Jacobs, and Aaron Clancy on 'Bachelor in Paradise' Season 7?
RELATED: 'Bachelor in Paradise': Why Becca Kufrin and Tia Booth Came Back for 'BIP' Season 7
Tammy and Aaron got together in the Bachelor in Paradise Season 7 premiere, and the reality stars had a strong start. That said, both parties were still open to other relationships.
Ahead of the first rose ceremony, Aaron made out with Serena Chew. Meanwhile, Tammy connected with Thomas before the second rose ceremony. The couple also kissed on the beach. However, Aaron wasn't OK with Tammy and Thomas' blossoming relationship.
Thomas was confronted by Aaron after he kissed Tammy. Then Aaron dumped his emotions on Tammy, who shared that she was trying to figure out how she felt about both men.
"You've talked to him for one day, and you completely sacrificed everything we had built," Aaron told Tammy. "You will regret it like no other, I promise you. He's not a good person. He's not."
In the end, Tammy gave her rose to Thomas. But Aaron wasn't sent home. The reality star connected with The Bachelorette's Becca Kufrin, and she gave Aaron her rose.
Tammy Ly on why she picked Thomas Jacobs over Aaron Clancy on 'BIP'
RELATED: 'Bachelor in Paradise': Joe Amabile Teases What Happened With Kendall Long and Serena Pitt on 'BIP' 2021
When Tammy chose Thomas over Aaron in Bachelor in Paradise Season 7 Episode 5, the reality star shared the moment that confirmed her decision.
"Aaron's rose wasn't off the table for me at that point in time. But after getting scolded at, my mind was made up #BachelorInParadise," Tammy wrote on Twitter.
Then when speaking with Us Weekly, Tammy explained her connection with Thomas and shared what Bachelor Nation fans didn't get to see from the episode. She said:
"I sat with him for, like, two hours and we just talked about, you know, what this world could do to us and our mental health and as long as we know that we're not really 'villains' in the real world and we're just very misunderstood. We bonded over [the fact that] we're both real estate agents and the type of personality we are, so I really bonded with him over a friendship in the morning."
Tammy also revealed that a romance with Thomas didn't even cross her mind until the night of the rose ceremony, and she tried to help him spark something with other contestants.
Tammy Ly on Aaron Clancy now that 'Bachelor in Paradise' 2021 is over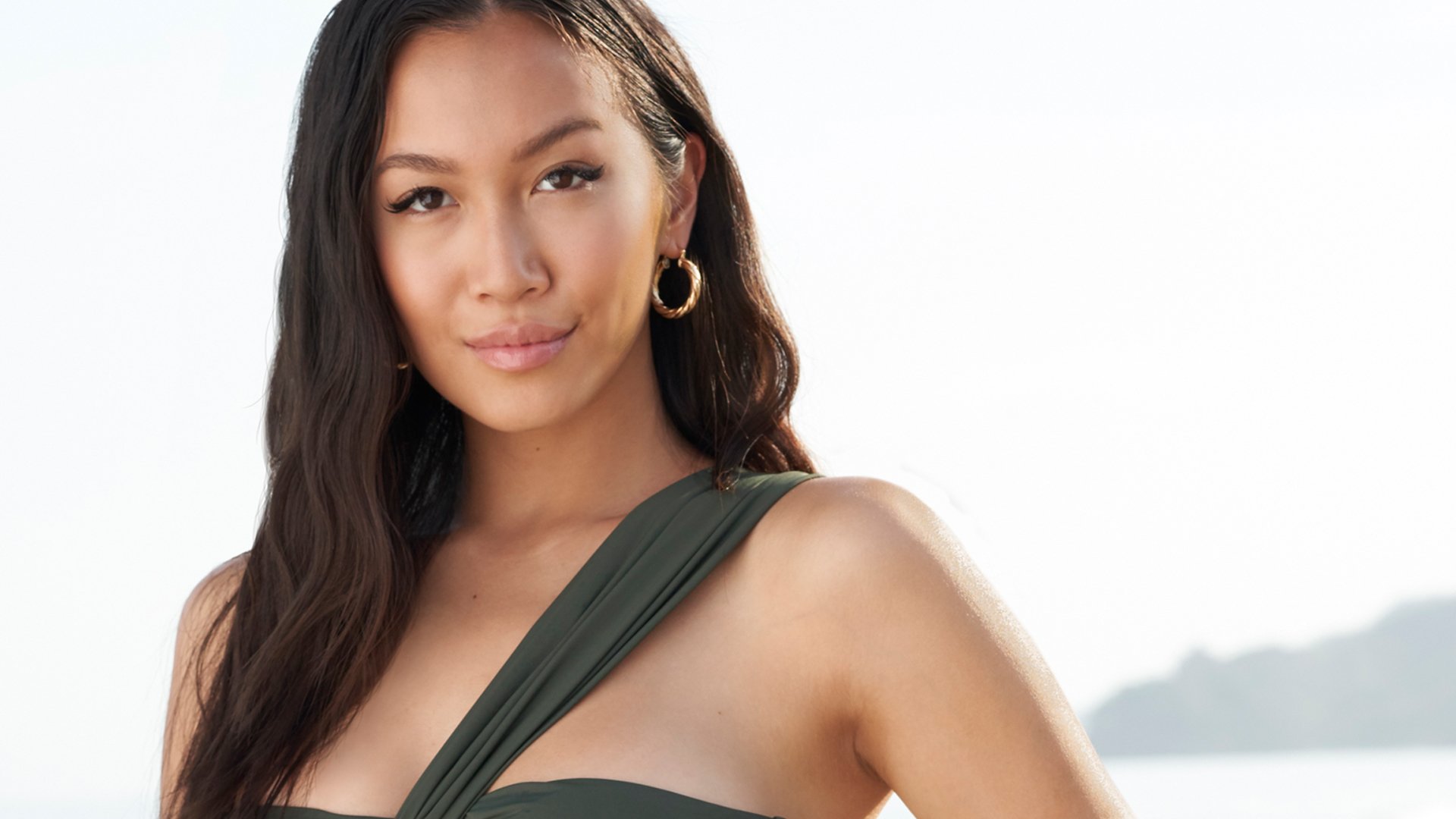 RELATED: 'Bachelor in Paradise' Spoilers: Reality Steve Updates Becca Kufrin and Thomas Jacobs Dating Rumors
Now, Bachelor in Paradise fans will watch whether Tammy made the right decision about Aaron and Thomas in season 7. But multiple previews have already shown Thomas and Becca Kufrin together. So what does this mean for Tammy? In an interview with Extra, The Bachelor Season 24 star hinted that something might happen with Aaron in the finale.
"Maybe we will reconcile. Get back together," Tammy said when asked where she stands with Aaron now. "Maybe we broke up. Maybe I'm now a mortal enemy. I don't know."
But whatever happens next, it looks like Tammy doesn't regret her time on Bachelor in Paradise.
"I have zero regrets with my entire experience," Tammy told Access. "I followed my heart, and we'll see if it works out for me in the end. But as of now, I'm very happy with the situation that I'm in."
Bachelor in Paradise Season 7 airs Mondays and Tuesdays on ABC.