'Bachelor in Paradise': Tanner Tolbert Slams New 'BIP' Hosts After Chris Harrison's Exit From the Franchise
Tanner Tolbert showed his disapproval for the new Bachelor in Paradise hosts following the announcement that Chris Harrison would be leaving the franchise. Ironically, Tolbert has BIP to thank for a lot in his life. Here's what the former contestant had to say about the announcement.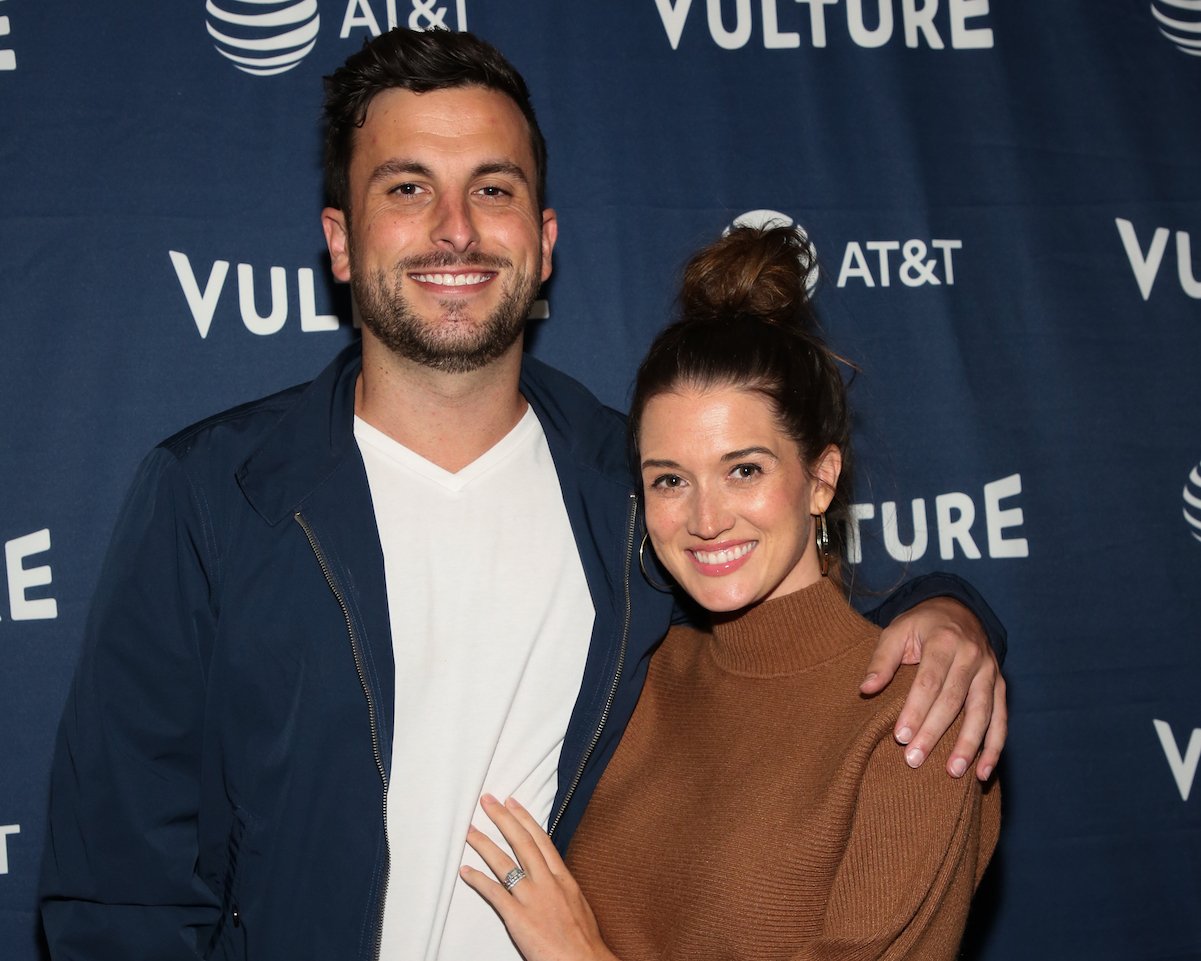 Are Jade and Tanner still together?
Tolbert met Jade Roper on Bachelor in Paradise Season 2 in 2015. The two had just competed on The Bachelor and The Bachelorette that year for Chris Soules and Kaitlyn Bristowe's seasons of the shows, respectively. The pair became a couple on BIP and married on a special episode of The Bachelor, The Bachelor: A Celebration of Love. Many Bachelor Nation contestants appeared at Tolbert and Roper's wedding and it was where Nick Viall famously met Roper's friend Liz. She later competed on his season of The Bachelor and this was a major plot point early on.
Tolbert and Roper remain married to this day, and have three children together: Emerson Avery, Brooks Easton, and Reed Harrison.
Tanner Tolbert slammed 'Bachelor in Paradise' Season 7 celebrity guest hosts
The BIP Twitter account shared on June 9 who would be replacing Harrison as host of the summer dating show. Tituss Burgess, Lance Bass, David Spade, and Lil Jon will be the hosts of Bachelor in Paradise, taking turns for various episodes.
Tolbert quote-tweeted the announcement with thoughts of his own.
"Don't get me wrong… I loved David Spade in Tommy Boy… but I could care less about him handing out date cards or giving commentary," Tolbert expressed. "We watch the show to see the relationships and drama… Not to see this 'host' circus. It takes away from the purpose of the show in my opinion."
One fan replied to Tolbert, commenting that they had a different opinion of what "takes away" from the show.
"I would argue that the entire cast knowing each other for several months and entering the show with preplanned drama and storylines takes away more than testing out a few new hosts after having just one for the last nineteen years," the fan stated.
Tolbert agreed — he said: "That too."
Tanner Tolbert already showed his support to Chris Harrison as host of 'The Bachelor' franchise shows
Prior to Harrison's official departure announcement, Tolbert expressed support to the ousted host to Us Weekly.
"I'm sure ratings will be down a little bit this year," Tolbert began. "Maybe not, but if I had to guess, I think ratings will be down because I think there will be a section of people that [are like], 'I'm not watching without Chris Harrison.'"
"Even though I think that's kind of a silly take because the show is still the show," he continued. "But it'll be interesting to see what happens moving forward."
He concluded: "I'm a CH fan. I still hope there's some sort of resolution there just because he is the face of the show."