'Bachelor in Paradise': Who Is Thomas Jacobs From 'BIP' Season 7 and Who Has He Dated?
A storm is brewing on Bachelor in Paradise Season 7, and many fans are wondering what's next when Thomas Jacobs joins the cast. The bachelor made quite the splash on The Bachelorette. But some viewers might need a refresher. So who is Thomas from Bachelor in Paradise 2021? Here's everything you need to know about the BIP star, including the contestant's dating history and spoilers.
[Spoiler alert: This article contains potential spoilers about Thomas Jacobs in Bachelor in Paradise 2021.]
Who is Thomas Jacobs from 'Bachelor in Paradise' Season 7 and who did he date?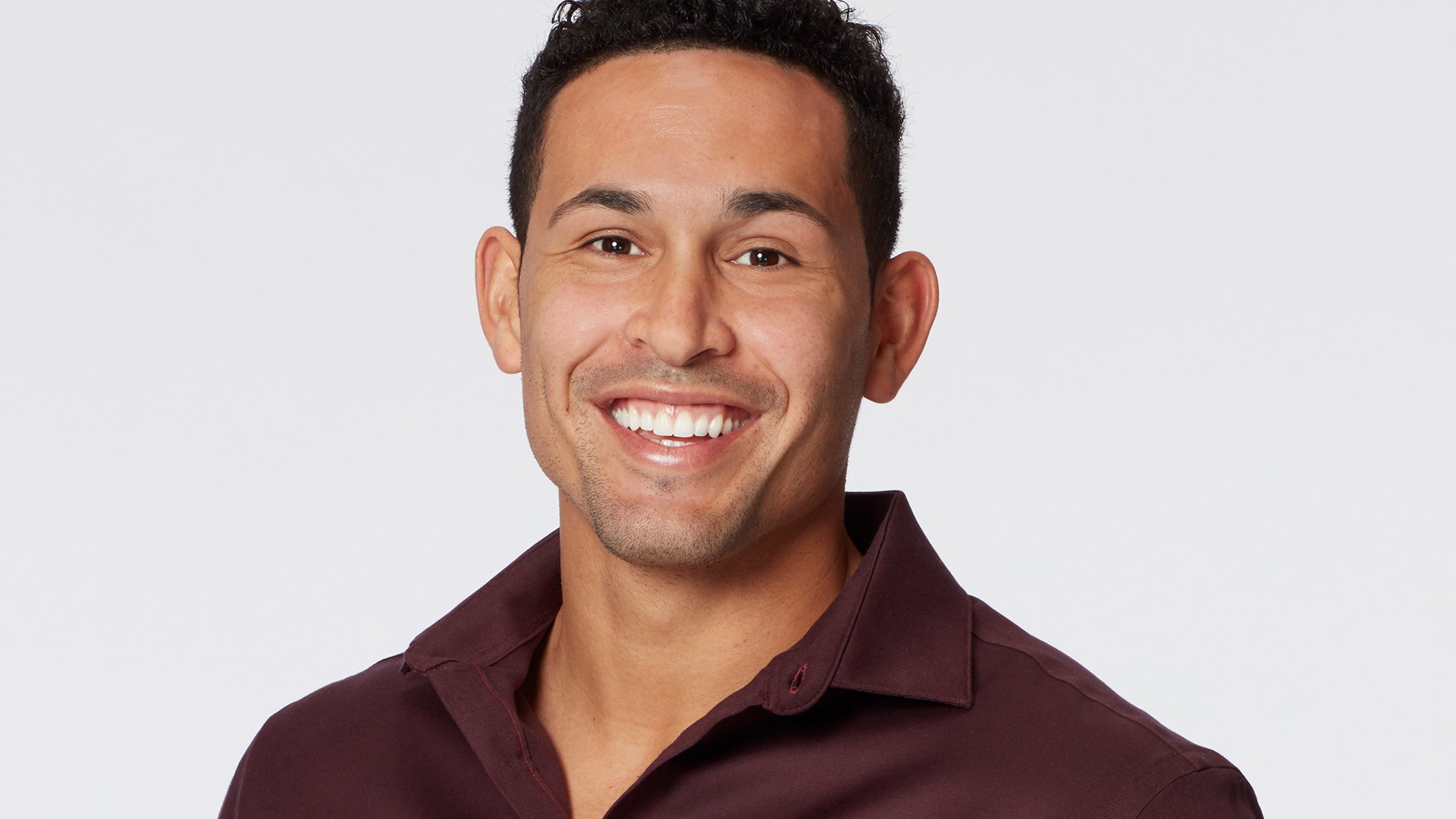 Thomas was on The Bachelorette Season 17 with Katie Thurston, and many fans were charmed by the contestant the instant he stepped out of the limo. The 28-year-old real estate broker from California was on his way to becoming a frontrunner. But things quickly shifted as the season continued.
During a group date with former bachelor Nick Viall, Thomas revealed that he thought about becoming the next lead when coming on the show. Then other cast members called Thomas out for being disingenuous, claiming he wasn't there for the right reasons. 
Why did Thomas Jacobs and Katie Thurston break up in 'The Bachelorette' 2021?
Given Thomas' "villain" status on The Bachelorette Season 17, many fans weren't shocked when Katie broke up with the contestant. Then during the "Men Tell All" reunion special, Katie explained her split with Thomas.
"The night of the rose ceremony, you came to talk to me," Katie told Thomas. "And as I'm talking to you about what I'm going through and I'm practically crying, you're sitting there, smiling at me, saying your speech. It just didn't feel genuine."
She continued, "It wasn't fair to waste your spot and keep you another week at that point. I just felt it was best for me — especially given the intuition I had about you early on — to just end our journey when I did."
Then Thomas thanked Katie for giving him clarity on their breakup.
What 'Bachelor in Paradise' spoilers say about Thomas Jacobs at the end of 'BIP' 2021
Now, Thomas will return for Bachelor in Paradise Season 7, and the contestant is expected to arrive in the third episode. So can Thomas shed his villain label and find his happily ever after? We'll have to watch what unfolds. 
That said, multiple BIP previews for the Aug. 24 episode indicate that the cast member might get into some drama with James Bonsall, Aaron Clancy, and Tre Cooper. But maybe it's possible the contestants will find a way to move forward. 
Regardless, it looks like there's still hope for Thomas on the romance front. According to Bachelor Nation spoiler guru Reality Steve, Thomas will eventually get together with The Bachelorette Season 14 star Becca Kufrin during Bachelor in Paradise Season 7. However, the blogger suggested that Becca and Thomas will not leave the beach engaged.
"Becca Kufrin broke up with Thomas Jacobs before the overnights happened and they both left single," Reality Steve wrote on June 30.
Update: On Aug. 31, Reality Steve updated Bachelor in Paradise spoilers and claimed Thomas and Becca got back together after the show.
As always, fans will have to wait and see whether Thomas and Becca's story matches up to the Bachelor in Paradise spoilers. But whatever happens next, it certainly seems like change is coming soon. Stay tuned.
Bachelor in Paradise Season 7 airs Mondays and Tuesdays on ABC.