'Bachelor in Paradise': Who Does Tia Booth End up With?
Tia Booth is joining this season of 'Bachelor in Paradise.' But this isn't Tia's first go around on the show. Does she find love this time?
This week on Bachelor in Paradise, several Bachelor Nation OGs step onto the beach, including former bachelorette Becca Kufrin and Tia Booth. While most people know Becca from her stint as the lead of season 14 of The Bachelorette, some people might need a reminder of who Tia is. She's been on The Bachelor and Bachelor in Paradise before, so does she find love this time around?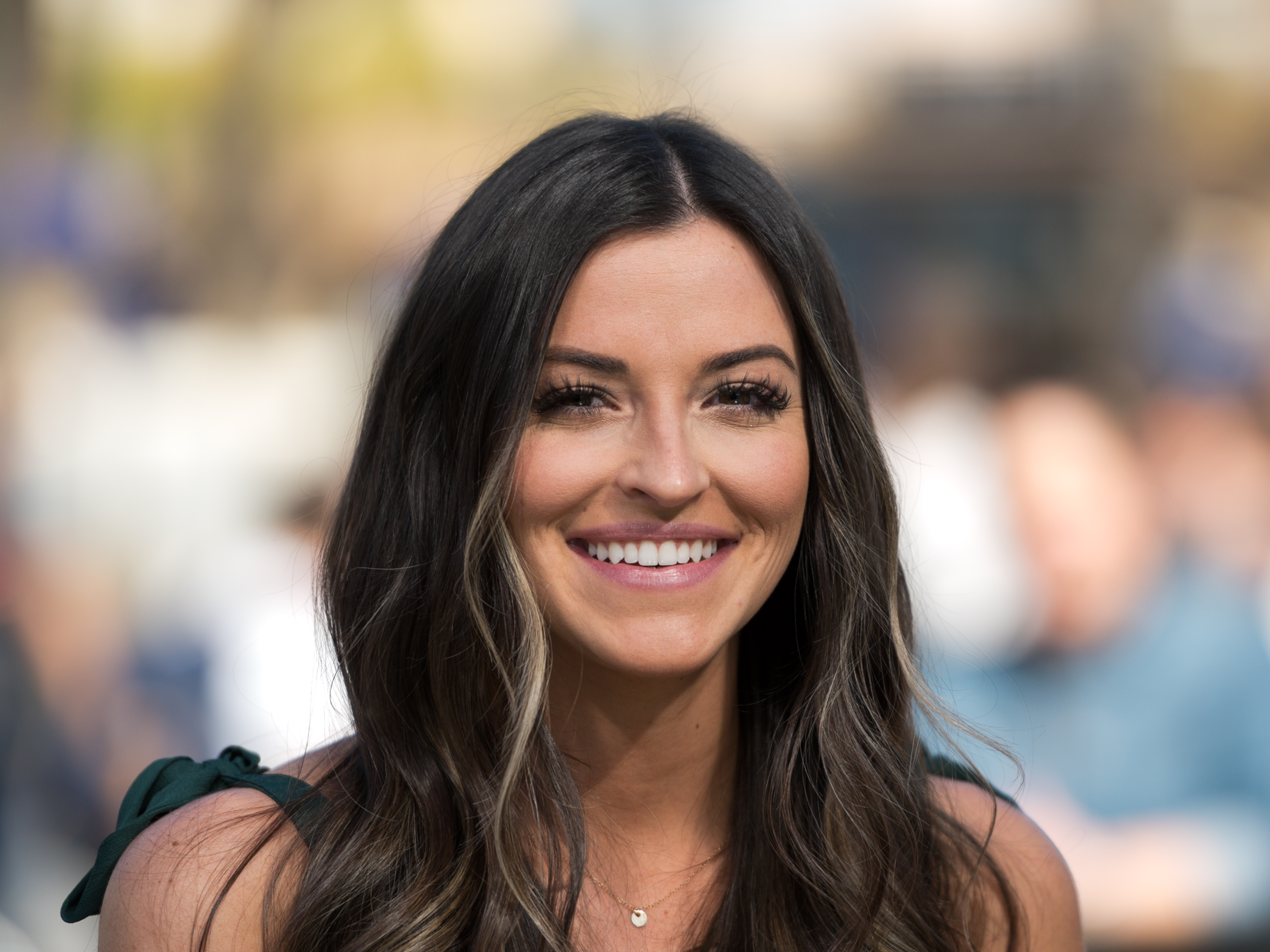 Tia Booth on 'The Bachelor'
[This article contains potential spoilers for Bachelor in Paradise]
Tia first appeared on Arie Luyendyk Jr.'s season of The Bachelor. The two seemed to have a connection pretty early and she became one of Arie's frontrunners. She made it to the final four and seemed sure that she was going to end up with the final rose.
"Arie is completely different than the men that I have dated — I want to tell Arie I am so in love with him. I want him to be a part of my family," she told the camera before she was sent home.
She later admitted she had a hard time getting over the breakup.
"It was tough getting over him," she said.
"We went from this fantasy fairy tale to going back home and going back to work," she said on the Women Tell All. "I really had to take a few weeks and decompress and reflect on this journey as a whole and not just this breakup. Like I told Chris [Harrison], there were amazing girls left when I went home. It was tough going back home knowing I fell in love with this man."
Tia went on 'Bachelor in Paradise'
Tia had another chance at love on Bachelor in Paradise. Before going on the show, she connected with Colton Underwood.
"We exchanged numbers and texted fast and furiously throughout the day and night. It didn't seem like either of us slept. Two days later, I FaceTimed with her," Underwood wrote in his book, The First Time. "I couldn't believe that we were doing this. It seemed crazy."
When Tia was in the running to be the lead on Underwood's season of The Bachelorette, the two met up.
"Was I trying to scheme a little?" he wrote."Yes. If Tia was going to be the Bachelorette, I wanted a head start on all the other guys. I knew the importance of preparing for a big game, and all I was really doing was preparing. I wanted to get to know Tia in person and let her get to know me better. Maybe we'd even really like each other. I think Tia had similar thoughts."
Nothing came of the relationship and Underwood went on to compete for Becca, who actually became the Bachelorette. After Becca sent him home, Tia and Colton reconnected on Bachelor in Paradise. However, Colton struggled to return Tia's feelings and eventually broke things off with her.
Who does Tia Booth end up with?
Coming onto Bachelor in Paradise as a well-known member of Bachelor Nation is obviously a plus as more people tend to be interested in the bigger stars. However, according to Reality Steve, Tia ends Bachelor in Paradise alone again this season.