'Bachelor in Paradise' Trailer Drops New Clues About Couples to Watch in Season 7
Bachelor in Paradise is officially returning to ABC in 2021. So what can fans expect from the summer spinoff after a two-year hiatus? The Bachelor in Paradise promo trailer dropped major clues about cast drama and new couples to watch out for in season 7 — here are the highlights from the preview.
'Bachelor in Paradise' 2021 cast and premiere date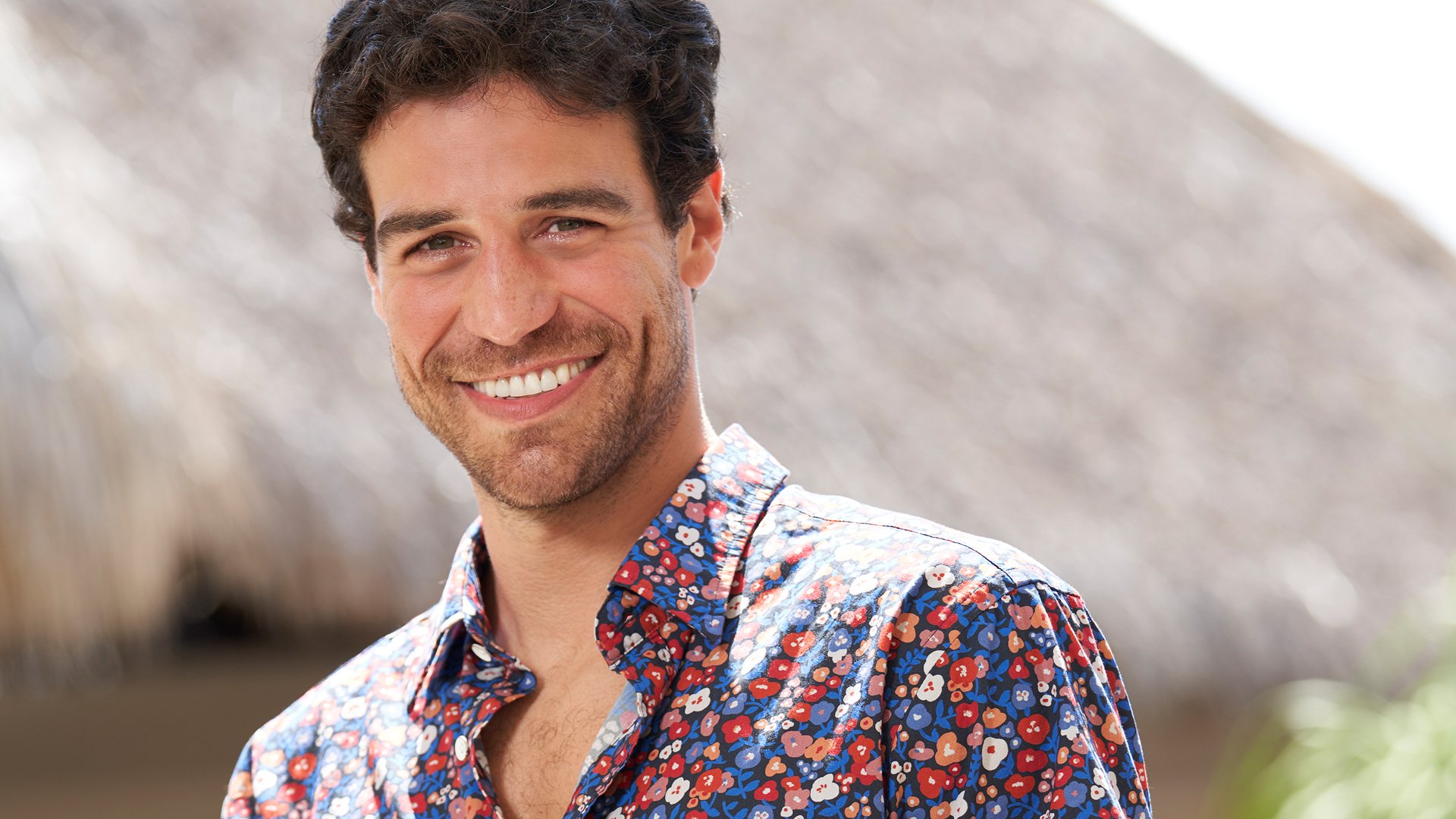 Before we dive into the Bachelor in Paradise trailer, you need to know which cast members will appear in the premiere. BIP Season 7 will start on Monday, Aug. 16, and ABC has already announced 23 contestants.
For the most part, the Bachelor in Paradise cast consists of reality stars from the past four bachelors and bachelorettes. Deandra Kanu, Kelsey Weir, Mari Pepin-Solis, Maurissa Gunn, Natasha Parker, Tammy Ly, and Victoria Paul are from Peter Weber's season of The Bachelor. The women from Matt James' season include Abigail Heringer, Jessenia Cruz, Serena Chew, Serena Pitt, and Victoria Larson.
Meanwhile, Brendan Morais, Ivan Hall, Kenny Braasch, and Noah Erb from Tayshia Adams and Clare Crawley's season of The Bachelorette will appear in BIP.  The summer series will also include Karl Smith, Aaron Clancy, Tre Cooper, Connor Brennan, and James Bonsall from Katie Thurston's season. 
That said, there are a few Bachelor Nation alums from previous years. Joe Amabile from Becca Kufrin's season of The Bachelorette and Tahzjuan Hawkins from Colton Underwood's season of The Bachelor will also be on Bachelor in Paradise in 2021.
'Bachelor in Paradise' Season 7 promo trailer hints which new couples to watch for in 2021
Following The Bachelorette Season 17 "Men Tell All" episode on July 26, ABC dropped two new Bachelor in Paradise Season 7 trailers. The first teaser hints at more romance, bromance, and drama when the summer spinoff returns. There are also sweet moments between Ivan and Jessenia as well as Joe and Serena P. Both couples are spotted kissing. 
However, the BIP promo seemingly suggests there could be trouble in Paradise eventually. After a few tears shed by Tammy, Joe hints that he could be leaving.
"Why would I stay?" Joe says.
Then the second BIP Season 7 promo teases two other couples. Midway through the preview, Connor and Maurissa lean in for a kiss on the beach. Noah and Abigail also share a moment together over champagne. 
Nevertheless, it seems we'll have to find out what happens to these four couples come August because the Bachelor in Paradise trailer just ends with more drama. A fight between Karl and Aaron starts to break out. Natasha also calls someone a "liar," Then Tammy is seen crying in bed. 
Finally, Tahzjuan echoes the voices of Bachelor Nation as they watch the BIP cast unravel from the sidelines.
"Who knew Paradise could be so crazy?" she says.
Joe Amabile teases engagements in 'BIP' 2021
In the July 29 episode of the Click Bait podcast, Joe and Tayshia Adams discussed the new Bachelor in Paradise trailer for season 7. Joe teased his kiss with Serena P., saying that it was the "most romantic" part of the teaser. The BIP cast member also hinted that there are more shocking arrivals on the way.
"I am not the most shocking person that's there," Joe said. "That I  can guarantee."
Meanwhile, Tayshia asked her co-host whether Bachelor in Paradise Season 7 will include multiple engagements. And while Joe wasn't able to spoil any details, he suggested that there's a lot of heartbreak ahead.
"A lot of people find love but don't necessarily get it reciprocated," Joe said. "I think there's a lot more heartbreak this time than when I was on it last time. It just seemed like a lot of people just weren't on the same page."
Clearly, there's a lot of drama when BIP returns for season 7. But after waiting two years for new episodes, many Bachelor Nation fans are hoping this one's the most dramatic yet. Stay tuned.
Bachelor in Paradise Season 7 airs Monday, Aug. 16, on ABC.