'Bachelor in Paradise': Tre Cooper Teases What Happens When Katie Thurston's Cast Members Join Season 7
'The Bachelorette' star Tre Cooper teases how Katie Thurston's cast shakes things up on 'BIP' Season 7 in 2021. The contestant also compares his two experiences on 'The Bachelor' franchise.
It's almost time for Bachelor in Paradise Season 7 to grace our screens, and many viewers are itching to find out what's coming up next. Luckily, Tre Cooper from The Bachelorette Season 17 recently teased what happens when Katie Thurston's cast joins BIP in 2021 — here's what the fan-favorite shared.
Who is Tre Cooper from 'The Bachelor' and 'The Bachelorette' franchise?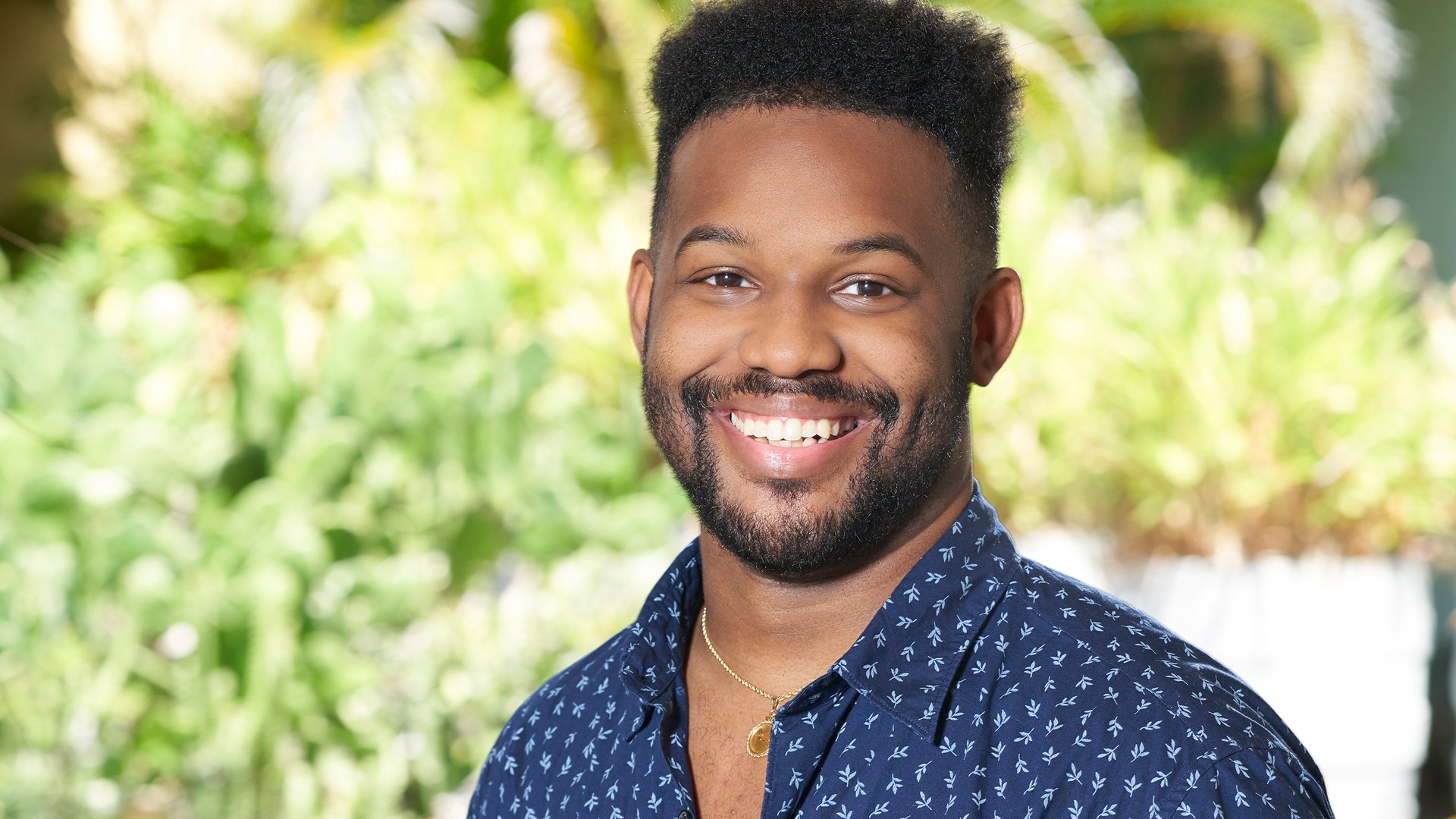 In case you need a refresher, Tre is from Katie's season of The Bachelorette. The 26-year-old software engineer from Covington, Georgia, instantly charmed viewers when he popped out of a ball pit on night one. Tre also got involved in the drama with Hunter Montgomery and Thomas Jacobs.
Meanwhile, Katie eliminated Tre in week 6 of The Bachelorette Season 17. But on July 13, ABC confirmed the fan-favorite's return to the franchise. Now, Tre will join the Bachelor in Paradise Season 7 cast alongside Connor Brennan, Aaron Clancy, James Bonsall, and Karl Smith.
Tre Cooper teases what happens in 'Bachelor in Paradise' 2021
In the July 20 episode of the Bachelor Happy Hour podcast, Tre teased what to expect from him when Bachelor in Paradise returns in 2021. 
"It was nuts. It was a whirlwind," Tre said of his time on BIP. "You saw the boy come out of his shell. For me, The Bachelorette… I started nervous. I warmed up into like, 'Oh, you can do this. Oh, she has a connection with you. She gave you a rose.' So then by the time I get to Paradise, I'm like, 'Go for it, man! What's the worse that could happen?' I hit the beach running."
He continued, "I'm excited for people to see what happens. I don't want to give away too much, but it was a whirlwind. You see me more confident. You see me more assertive."
Tre also hinted at what happens when Katie's cast meets the rest of Bachelor Nation in BIP Season 7.
"It's an interesting dynamic between the people who kind of know each other and then Katie's guys come in," Tre said. "We have our own little sauce that's dope. So people are going to be excited to see what we shake up."
When does 'Bachelor in Paradise' Season 7 premiere on ABC?
Tre's comments about Bachelor in Paradise Season 7 may not come as a surprise to some BIP fans. For the most part, it seems viewers should prepare themselves for quite the ride this summer. 
Previously, Wells Adams, who is the new "master of ceremonies," claimed Bachelor Nation fans will "lose their minds" when the show comes back. Cast members Natasha Parke and Joe Amabile also promised an "intense" journey. 
But whatever happens next, fans will just have to watch what unfolds when Bachelor in Paradise Season 7 is released on ABC. The new season starts on Monday, Aug. 16, which is only one week after Katie's Bachelorette finale. So get ready.
The Bachelorette Season 17 with Katie Thurston airs Monday nights on ABC.