'Bachelor in Paradise': Wells Adams Reveals What Grocery Store Joe Is Really Like Behind the Scenes
Joe Amabile, or Grocery Store Joe, as fans have affectionately named him, has had one of the most interesting arcs in the Bachelor franchise. He was sent home on night one of Becca Kufrin's season of The Bachelorette only to somehow become a fan favorite and still end up on Bachelor in Paradise, not once, but twice. He's gotten the reputation of being an extremely likable guy. But is that true when the cameras shut off?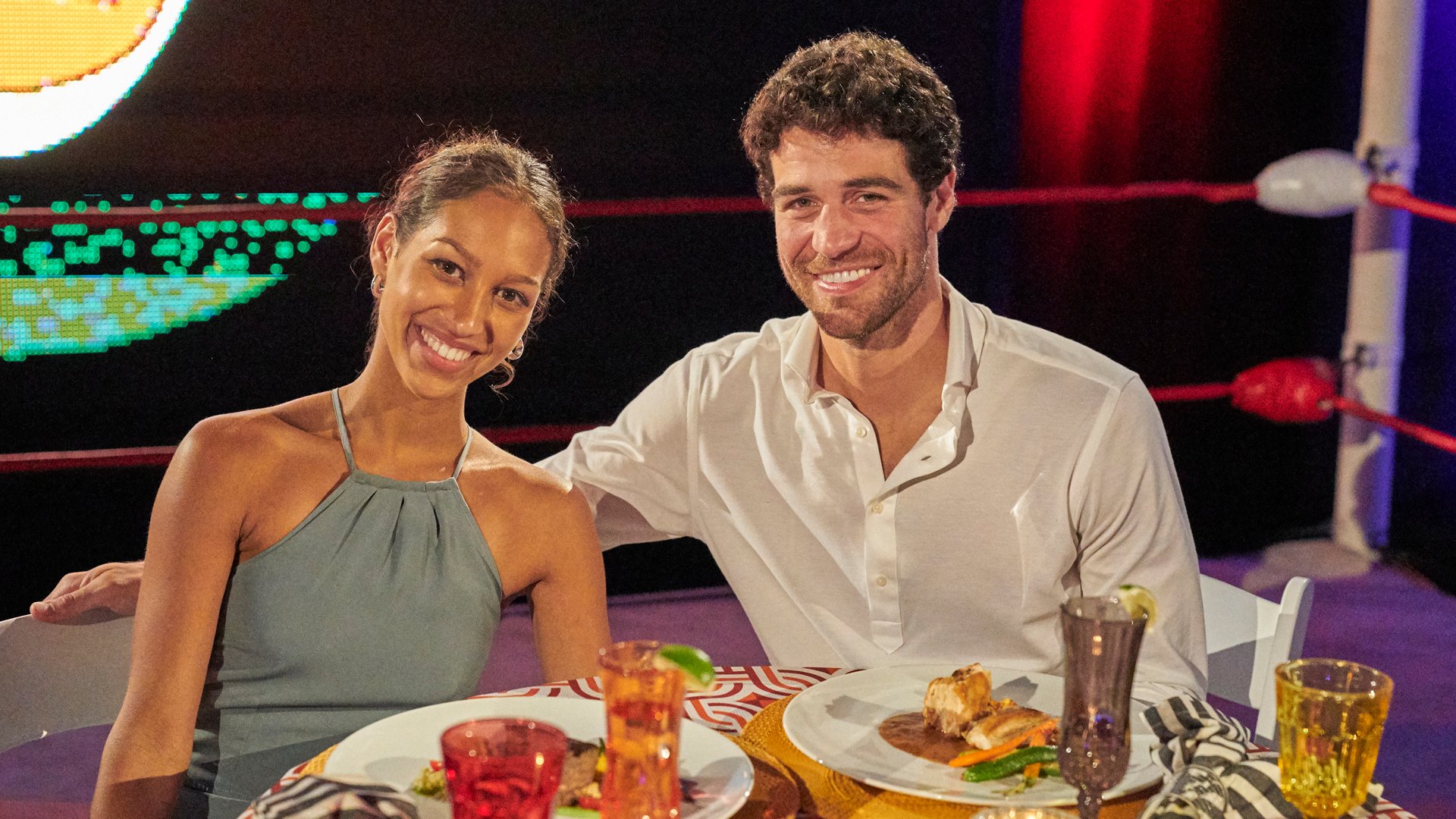 Wells Adams reveals what Joe Amabile is really like on 'Bachelor in Paradise'
If anyone would know about Joe's personality, it would be Wells. Wells has served as the resident bartender for both seasons of Bachelor in Paradise that Joe has been part of, and who knows the contestants better than the bartender? Luckily for Joe fans, Wells backed up the view most people already have of Joe.
"I know he comes across as the nicest, sweetest guy on television, and I have to be honest with you, he's probably even nicer," Wells told ABC 11. "He's like one of the most wonderful men I've ever kind of come across and I'm glad he's getting a lot of screen time."
This isn't the first time that fans have heard about how great Joe is. When he and Kendall Long broke up, she admitted that getting over him wasn't easy because of how good of a person he is.
"It's hard. The feelings are still there," she told Entertainment Tonight at the time. "But right now, I feel like there would have to be a lot that would happen for me to see that future again. But I still love him. It's hard not to love Joe."
Joe's romantic past
The last time most fans saw Joe, he was dating Kendall. The two met on Bachelor in Paradise and fell in love. They dated for almost two years and even moved in together. Ultimately, the logistics of where they wanted to live caused the relationship to end.
"It was a little bit of a surprise," she told the outlet of the breakup. "But I think, ultimately, Joe foresaw his happiness and work in Chicago, and I can't resent him because of that. And for me, I just never foresaw a future there."
"So I think that it became an ultimatum within itself, where either I move to Chicago or we break up, and I didn't really wanna have a relationship like that," she continued.
Is Kendall tryin to win Joe back on 'Bachelor in Paradise'?
Now, Kendall and Joe are both on this season of Bachelor in Paradise. When Kendall arrived on the beach, Joe was already forming a strong relationship with Serena Pitt. Upon seeing Kendall, several people on the beach wondered if she was there to win Joe back. But according to sources, she is there for love just like everyone else.
"She went on for another chance at finding love since she knew it could possibly work out for her again," a source told Us Weekly. And while finding love, she hoped for "closure to move on completely and close that chapter officially with Joe."
RELATED: 'Bachelor in Paradise': Kendall Long and Joe Amabile's Uncomfortable Beach Reunion