Where Was 'The Bachelor: Listen to Your Heart' Filmed? Fans Already Miss the Original Mansion
When and where was 'The Bachelor: Listen to Your Heart' filmed in 2020 because it certainly didn't take place at the 'Bachelor' mansion.
The Bachelor Presents: Listen to Your Heart has been the escape we've all been looking for. From Chris Harrison welcoming the cast on limo night to the familiar Bachelor in Paradise-style rose ceremony, the new music-driven spinoff brings some normalcy back into our lives. Nevertheless, it seems a few things are different, including the location. In the April 13 premiere, fans realized the reality show doesn't take place in the iconic Bachelor mansion. So when and where was Listen to Your Heart filmed? Here's what we know.
When was 'The Bachelor: Listen to Your Heart' filmed?
The Bachelor: Listen to Your Heart was officially announced on Jan. 8, 2020. ABC Entertainment President Karey Burke teased the franchise's latest spinoff, echoing what Harrison told viewers in the April 13 premiere. 
"Think Bachelor in Paradise meets A Star Is Born," Burke said, per Deadline. "This is an evolution of The Bachelor franchise. It is an attempt to capture what we all know, which is that love and emotion and music are intertwined."
Meanwhile, Clare Crawley's season of The Bachelorette postponed production indefinitely due to the coronavirus (COVID-19) pandemic in March. However, The Bachelor: Listen to Your Heart finished filming long before the shutdown.
A few weeks after the official announcement by ABC, Bachelor Nation blogger, Reality Steve, revealed Listen to Your Heart production was in full swing. In a Twitter post from Jan. 27, the spoiler king posted photos of two cast members on a date together.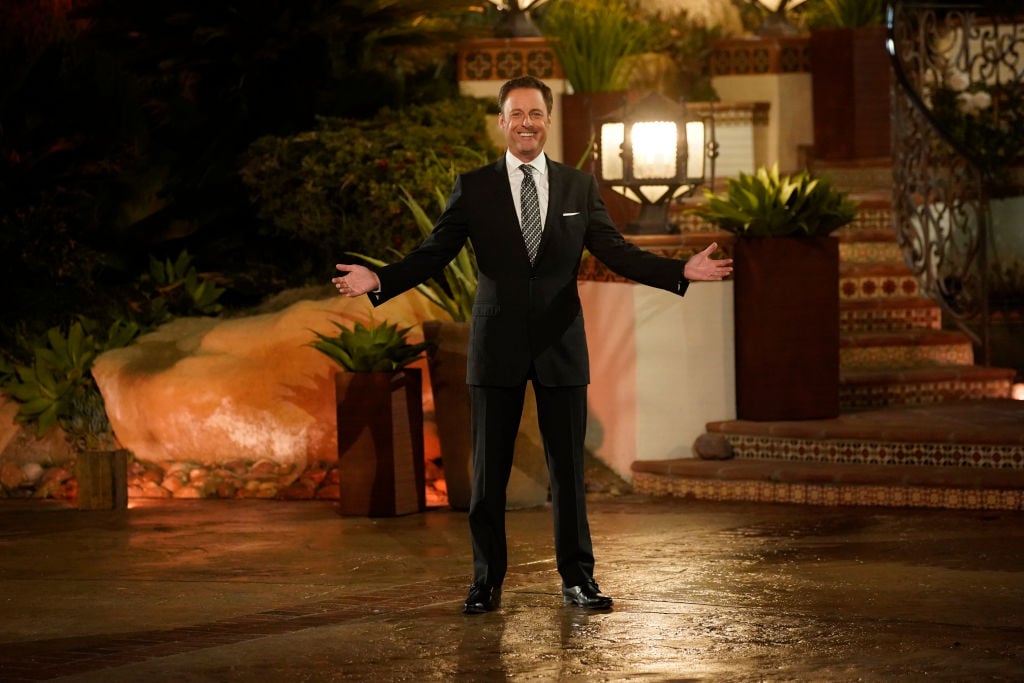 Meanwhile, Reality Steve shared the finale was taped on Feb. 12. Clearly, there won't be a live finale. A Listen to Your Heart cast reunion was also never filmed. But in an interview with Entertainment Tonight, Harrison hinted there's a chance for a virtual reunion show, depending on the fan response.
"We are not shooting anymore; the show is done, it is in the can," Harrison said in April 2020. "Now we are going back and looking with a fine-tooth comb where there are other moments that we could pull out. Honestly, nothing is off the table."
He later added: "We're going to, first of all, wait and see. Hopefully, everybody loves this show and they want more of it. If there is this appetite and we think that there's enough story there where there's relationships or whatever it is where it garners a special, then, yeah, [we'll do a reunion]."
Where was 'The Bachelor: Listen to Your Heart' filmed and why don't we see 'The Bachelor' mansion?
For the most part, it appears Listen to Your Heart was produced in LA. However, filming didn't take place at The Bachelor mansion we all know and love. 
"It's a very different mansion," Harrison told Us Weekly. "We're not in the Bachelor mansion! We moved to a bigger place — a little different vibe."
Meanwhile, when speaking with Parade, the host revealed why the Listen to Your Heart crew changed settings. Instead of using The Bachelor mansion, production found a ranch outside of LA because the cast was larger than a typical Bachelorette or Bachelor season. They also needed more space for performances.
Harrison also shared future filming locations for Listen to Your Heart once the cast starts traveling.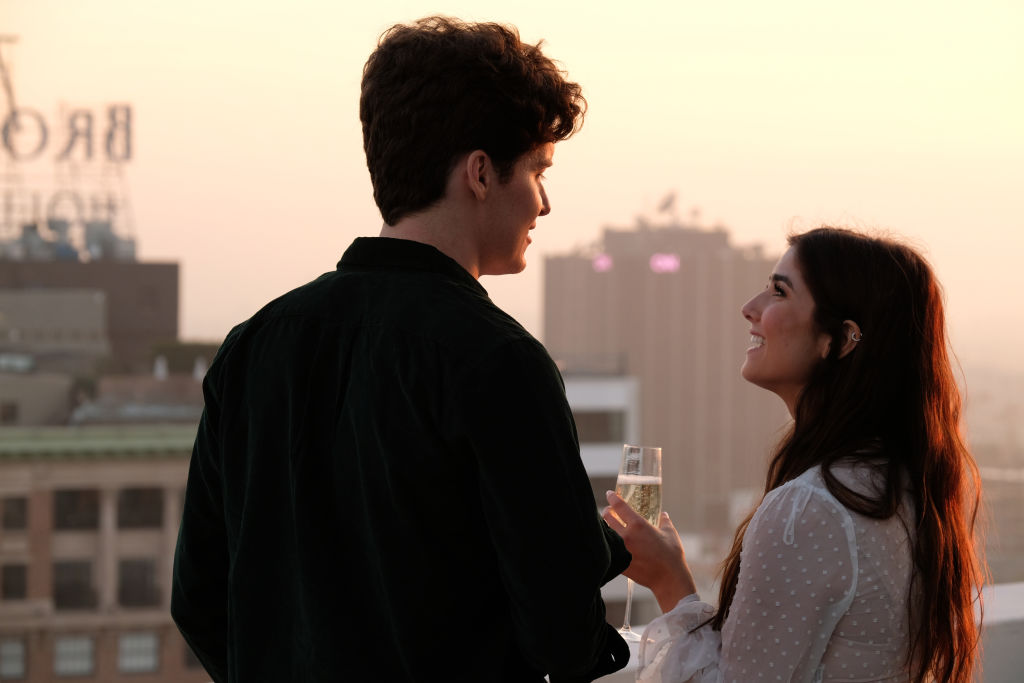 "The first kind of big performance is actually at a venue in downtown LA, then we move over to Las Vegas," Harrison said. "And the grand finale is in Nashville."
The Tennessean reported the Listen to Your Heart finale filmed in February took place at the Country Music Hall of Fame. The publication also spoke with Harrison. And even after production wrapped and the show crowned its winner, the host is confident the new spinoff is able to create romance.
"Not to make fun of ourselves, but The Bachelor and Bachelorette, I get it, we've been doing it for 18 years, the formula works," Harrison said. "The fact that we've taken that formula, that secret sauce and moved it to this musical genre — but it works! These people are really head over heels."
Peter Weber's season of The Bachelor didn't give fans the happily ever after they were expecting. So Harrison's remarks give us hope Listen to Your Heart delivers in 2020, even if we won't be revisiting The Bachelor mansion anytime soon.
Read more: Will the 'Listen to Your Heart' Cast Be on 'Bachelor in Paradise,' 'The Bachelorette,' or 'The Bachelor'?