'Bachelor' Nation Is Begging Kristina Schulman to Be 'The Bachelorette'
Kristina Schulman didn't find love on 'The Bachelor' or 'Bachelor in Paradise.' Fans are begging her to be the next 'Bachelorette.'
Peter Weber's season of The Bachelor is almost finished, and Bachelor Nation fans can't wait to see who his final woman at the end is. Since Weber is almost finished being the leading man, that means the next Bachelorette will be announced. And everyone's waiting to see if one of Weber's girlfriends will be the next hopeful to find love, or if it'll be someone else from seasons past.
Those who've kept up with the franchise know a ton about Kristina Schulman. She became a fan favorite on Nick Viall's season, but her strong and independent nature rubbed a few fans the wrong way on Bachelor in Paradise. Now, it seems fans would love her to be the next Bachelorette.
Kristina Schulman thought she had a future with Dean Unglert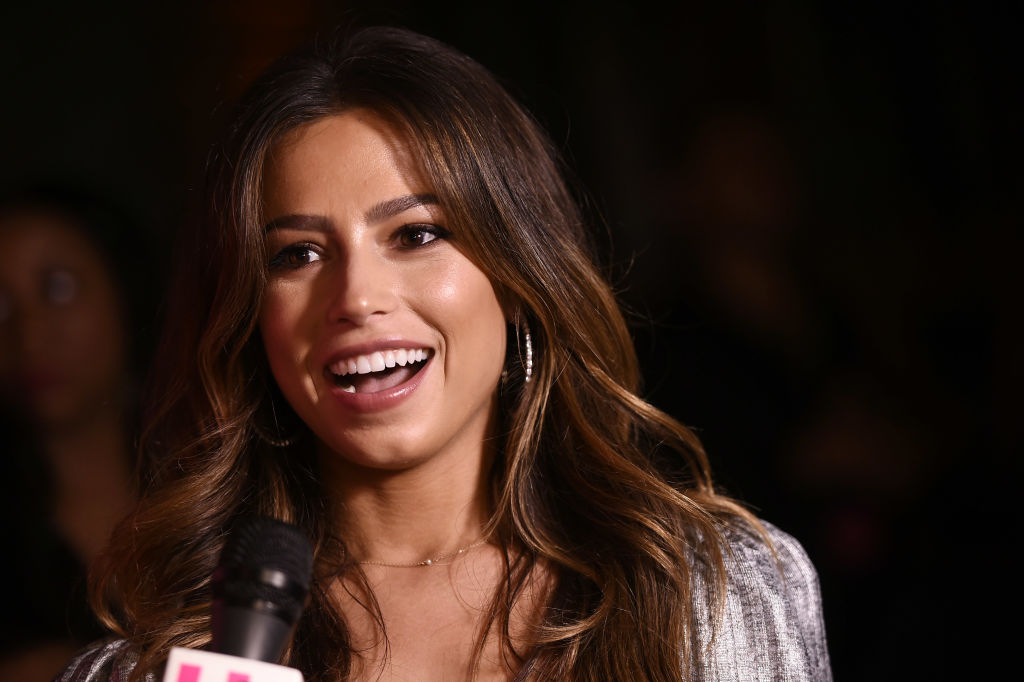 Schulman and Viall didn't end up together, though fans fell in love with Schulman and hoped to see her in the future. And see her again they did. Schulman has been on multiple seasons of Bachelor in Paradise, and it was in Paradise when she became involved in an infamous love triangle with Dean Unglert.
Unglert and Schulman didn't end up together in Paradise, as Schulman opted to remove herself from the show during their first season together. But they did attempt to give their relationship a second go after filming ended.
"Following [that season of] Paradise, for that following year, Dean and I tried still seeing each other. That was very insightful. I learned a lot from that relationship," Schulman told the Bachelor Happy Hour podcast.
"I was genuinely in love with her, it just is one of those things that didn't work out," Unglert also explained on the same podcast. "There were times where I was convinced that she was going to be my wife, we were going to have a future together, have kids, and all that kind of stuff and then as time progressed and things moved on, we began to, like, show each other sides of ourselves that we hadn't seen."
Many fans want her to be 'The Bachelorette'
In the last season of Paradise, we saw Schulman and Unglert reunite. But the two didn't rekindle their romance. Instead, Schulman gave "friendship roses" to Blake Horstmann — and eventually, this led to the possibility of romance between them. Unfortunately, while Horstmann wanted to try to pursue a relationship with Schulman, she rejected him in the end. And they both left the season relationship-less.
It seems Schulman is still single. She hasn't given any indication on social media that she's seeing anyone. And many fans would love to see her give love a go as The Bachelorette.
"I REALLY REALLY REALLY want you to be the Bachelorette!!!! Any chance of that?????? I have been routing for you since day one!" one fan commented on her Instagram post from Feb. 27.
"Can you please be the bachelorette," another begged.
Reality Steve says Hannah Brown could've been the leading lady again
So, is there any chance Schulman could be the next Bachelorette? It looks like there could be a slight chance. Cosmopolitan reports Reality Steve said Hannah Brown was a top contender for being The Bachelorette yet again, but they had trouble agreeing on a price.
"They couldn't agree on money, apparently, and she's out unless something drastic happens," Reality Steve noted.
This leaves the window of speculation wide open. Many think Kelsey Weier could be the star, but E! News notes others think the leading woman won't be from Weber's season at all. Fans have expressed they'd love to see an older, more mature Bachelorette too. And we know Schulman is ready for real, everlasting love even though she's just 27 years old.
We'll have to wait and see who's announced as the next star!
Check out Showbiz Cheat Sheet on Facebook!