'Bachelor' Star Tayshia Adams Called Out an Instagram Follower Who Claimed She Doesn't Have a Job
It's officially 2020, and fans are anxiously awaiting the start of Peter Weber's season of The Bachelor. While Hannah Brown starred as the last Bachelorette, we can't forget that Colton Underwood was the Bachelor prior. And we're still following plenty of the most popular ladies who competed for his love.
Tayshia Adams quickly became a fan favorite to win Underwood's heart. Unfortunately, while she was let down in the end, we also followed her journey on Bachelor in Paradise. After a brief romance with John Paul Jones, she now appears to be single and loving life post-Bachelor fame.
Adams keeps her Instagram followers informed regarding what she's up to. But it seems some still think she's not working very hard, as one of her Instagram followers accused her of not having a job. Here's her response.
Tayshia Adams was introduced as a phlebotomist on Colton Underwood's 'Bachelor' season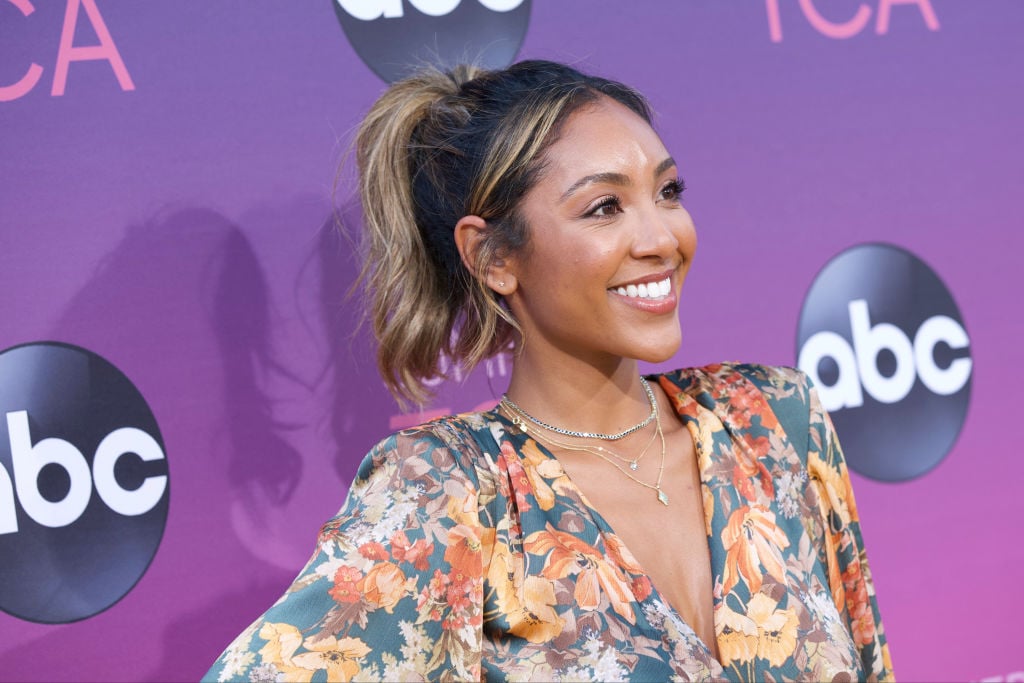 Producers find some seriously smart women to compete for love on The Bachelor, and Tayshia Adams was among them. Adams was 28 years old when she attempted to find love with Underwood, and Marie Claire notes she was a phlebotomist at the time. Medical professionals in this field are trained to draw blood, and Adams even joked about it in her Bachelor intro video.
As for Adams' training, Bustle notes she attended Concordia University where she graduated with a B.S. in biology medical science.
When she wasn't busily taking blood from her patients, Adams kept herself busy. Marie Claire notes she volunteered with her church and completed mission trips. We're not sure if that's still the case post-Bachelor, but there's no doubt she's still close with her family and spends plenty of time with them.
She appears to be an Instagram influencer today
Adams may be a trained medical professional, but after The Bachelor and Bachelor in Paradise, it looks like she went a different route with her money-making. Adams frequently posts products she recommends through her partnerships on her Instagram. And she's also seen attending plenty of events that are surely paid.
Back in December 2019, Adams and a few others from Underwood's Bachelor season attended an event in the French Alps with U.K.-based fashion retailer, boohoo, for example. And she's also partnered with SiriusXM Satellite Radio, as she promoted the company with an Instagram post back in November 2019.
It's quite common for Bachelor stars to become Instagram influencers, too. Agent Paul Desisto told Page Six that influencers can make between $1,000 and $20,000 per Instagram post, so it's no wonder why so many do it.
Adams called out one of her followers who claimed she doesn't work
Despite Adams maintaining a strong social media following and extremely likable online presence, she can't convince everyone of her hard work. And one of her Instagram followers called her out on a photo of her ski trip she took at the end of 2019.
"Must be nice not to have a job and yet still go on these lavish trips," the follower commented.
To that, Adams wrote back, "who said I don't have a job!?"
Adams' other followers remained divided on the issue. While another questioned how Adams is getting to travel the world after Bachelor in Paradise, another reminded her followers that Adams is a phlebotomist and may still be working in the medical field for all we know.
Adams' quick response to the hate shows she's not afraid to call her followers out when necessary. We hope she's doing well and continues to share her life with the rest of us!
Check out Showbiz Cheat Sheet on Facebook!