'The Bachelorette' 2021: New Promo Trailer Teases Major Exits and Blake Moynes' Return During Katie Thurston's Season
Katie Thurston's season of The Bachelorette has officially begun, and the ABC reality series is turning up the romance. In the premiere episode, viewers watched the lead navigate 30 new relationships. Now, what's coming up in the next few weeks? The Bachelorette Season 17 promo trailer previewed some blossoming love stories and major drama, including Blake Moynes' return and the possibility of Katie's exit from the series. So here's a breakdown of the teaser.
The new 'Bachelorette' Season 17 promo trailer kicks up the romance for Katie Thurston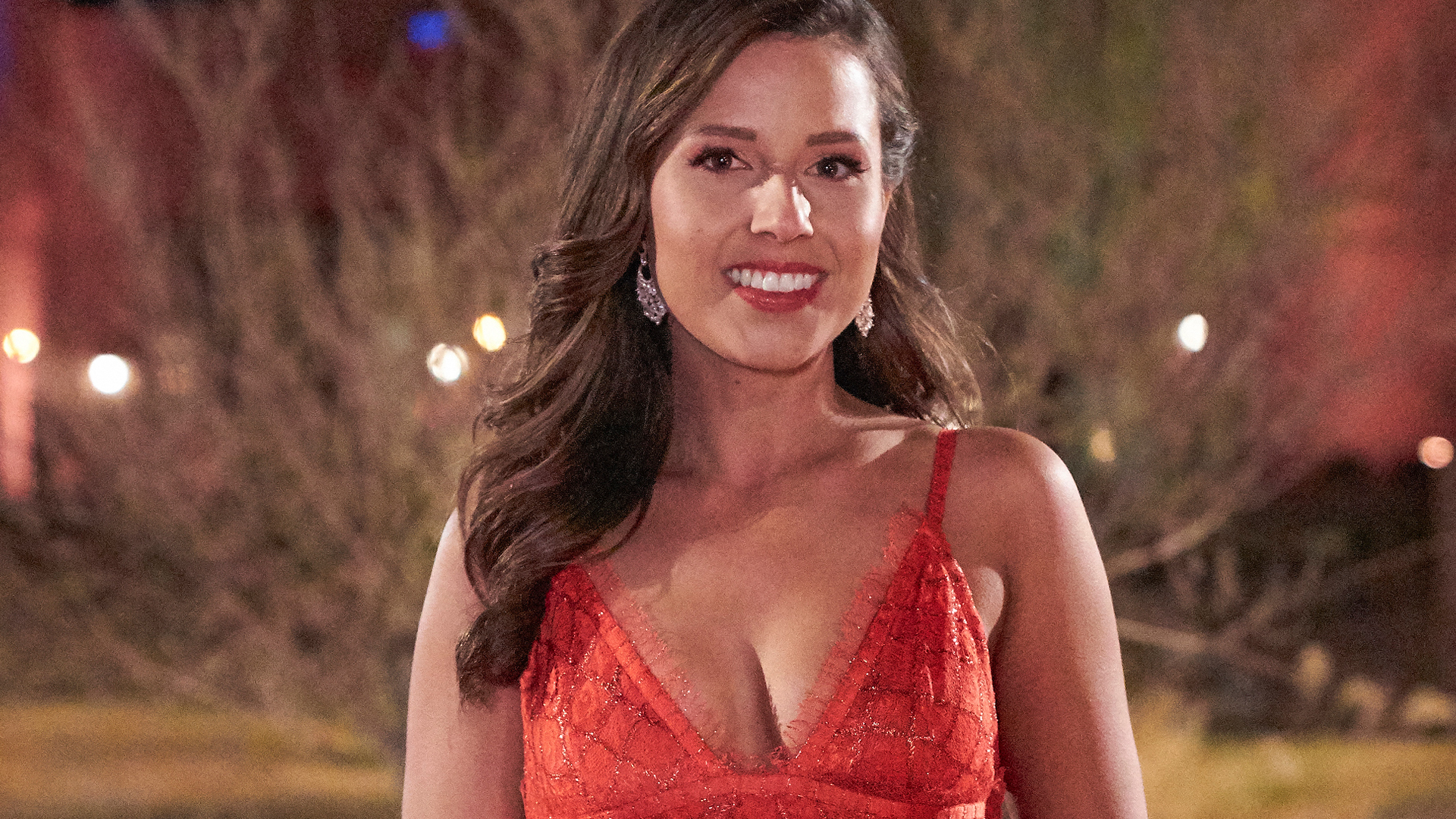 The new Bachelorette Season 17 promo trailer previews what's next for Katie in episode 2 and beyond. The teaser begins with Katie on a few fun group dates with her cast. Co-hosts Tayshia Adams and Kaitlyn Bristowe cheer her on. Then Katie asks the production team when Fantasy Suite week starts.
Meanwhile, The Bachelorette preview picks up the intensity with a series of romantic one-on-one dates. The men seemingly dig deep into their feelings for Katie, and one contestant hints he's falling in love. It also appears the new lead is smitten with her cast and ready to take on the process headfirst. Katie even tells someone she loves them.
"I'm just a regular girl looking for love, but I've never been able to find it," Katie says in a voiceover. "I'm going to let go and just trust the experience. I'm excited to see what happens next."
Blake Moynes returns in 'The Bachelorette' 2021 preview
While The Bachelorette 2021 promo highlighted a great deal of romance from Katie's journey, the preview also delivered a great deal of drama. Midway through the teaser, Blake Moynes, who dated Tayshia and Clare Crawley on The Bachelorette Season 16, showed up on Katie's doorstep with a boom box, Say Anything style. 
"I am a little bit late to this, but Katie is the one," Blake says in a confessional with producers. "So I just had to show up. … I know sh*t's gonna get crazy."
Katie is surprised by Blake's arrival, but she doesn't appear upset. However, we can't say the same for the rest of The Bachelorette cast. Multiple contestants seemingly freak out over Blake's return to the franchise. But there aren't any shots of the cast directly confronting the contestant. So we'll have to watch how this unfolds.
'The Bachelorette' Season 17 promo teases whether Katie Thurston leaves during filming
Now, the drama with Blake isn't the only major tease in The Bachelorette Season 17 promo. The preview shuffles through a few classic shots, from group date "fights" to potential injuries. One man even admits to joining the show for followers. Nick Viall from Kaitlyn's season of The Bachelorette and The Bachelor Season 21 also pops up for a brief moment.
"You're gonna have to trust me on this," he tells Katie.
Later, The Bachelorette trailer highlights multiple emotional moments. Mike Planeta cries with producers and seemingly references Fantasy Suite week.
"I didn't think it would come this quick. Sex is not something I take lightly," he says.
Then as The Bachelorette promo continues, a few more contestants start to break down and one even storms out of a confessional with producers. Amid all the chaos, Tayshia becomes the voice of reason. 
"If you're not ready for this, I feel like you just need to say goodbye," she says.
Meanwhile, Katie says her time with one of her suitors was "cut short." She also starts to question everything. At one point, Katie says she's "losing" someone, as well as her mind. She then walks out of the resort and tells production to book her a flight home, claiming she was "done." 
"I came here to fall in love," Katie says in a voiceover. "Do I continue here or do I just leave now? I'm just heartbroken."
For now, Bachelor Nation fans must watch Katie's journey unfold in The Bachelorette Season 17. But whatever happens next, the new lead recently teased her ending. When speaking with Entertainment Tonight, Katie said she has embraced the idea of "everything happens for a reason." 
"If you embrace that and let go of control, then you find your happiness," Katie said. "This journey's not easy, and if it wasn't for Tayshia and Kaitlyn and some other people that you guys will find out about, I don't know that I could've done it."
ABC drops new episodes of The Bachelorette Season 17 on Monday nights.