'The Bachelorette': Who Is Aaron Clancy? Katie Thurston's Contestant Has Big Drama Ahead
The Bachelorette Season 17 with Katie Thurston has fans wondering about contestant Aaron Clancy. In the June 7 premiere, the ABC reality series teased some early drama between Aaron and Cody Menk. So who is Aaron from The Bachelorette? Here's what to know, including the cast member's Instagram, age, and job.
Who is Aaron Clancy from Katie Thurston's 'Bachelorette' cast?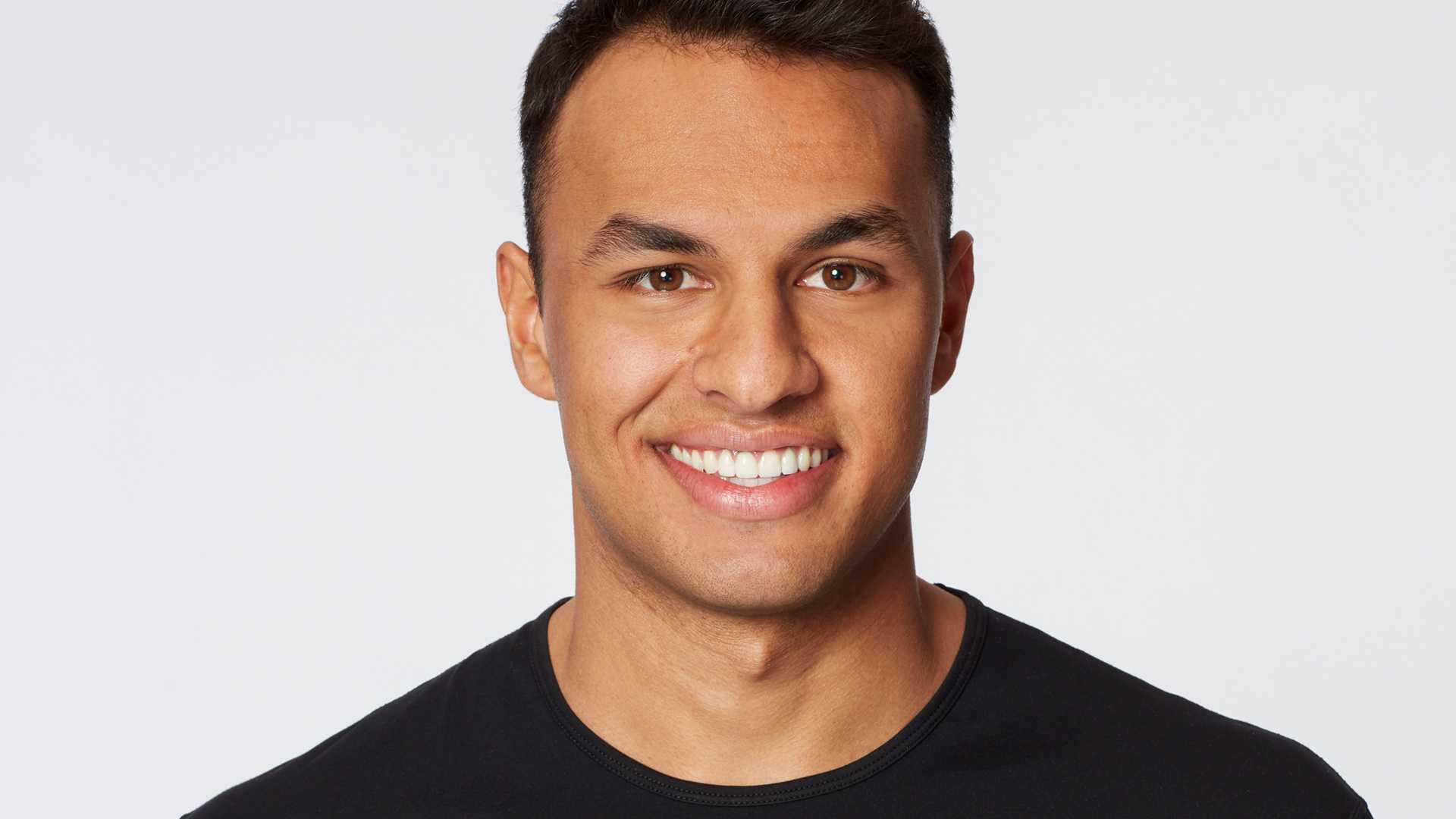 RELATED: The Bachelorette Katie Thurston Says Her Cast Is 'Fair Game' on 'Bachelor in Paradise' Season 7
According to Aaron's Bachelorette bio, the 26-year-old is an insurance agent from San Diego, CA. The profile highlights the contestant's active lifestyle, from his love for the outdoors and surfing. It also seems like Aaron has some big dreams, as he hopes to own his own business in five years.
Now, Bachelor Nation fans will have to see whether Aaron is the perfect fit for Katie in The Bachelorette Season 17. But the contestant's profile suggests they could be a match.
"Aaron is looking for a woman who is down to earth, smart, funny, and is someone who doesn't take herself too seriously," the bio says. "Aaron plans to leave a legacy behind, so he needs a partner who is going to support him and encourage his dreams."
Meanwhile, The Bachelorette premiere teased Aaron's connection with Katie. The contestant was one of the first arrivals, and he had a simple but sweet entrance.
"I can't lie, I'm a little bit nervous," Aaron told Katie. "This is your night, you're radiant. … After I heard you were the bachelorette, I could not stop smiling. So thank you for that. After 2020, I definitely needed it."
Then when Aaron joined the rest of The Bachelorette cast inside, Katie gave her first impression of her new contestant.
"He's hot," she said and gave two thumbs up to co-hosts Tayshia Adams and Kaitlyn Bristowe.
What is 'The Bachelorette' star Aaron Clancy's Instagram?
RELATED: 'The Bachelorette' 2021: New Promo Trailer Teases Major Exits and Blake Moynes' Return During Katie Thurston's Season
The Bachelorette fans can find Aaron's Instagram under the handle @aaronrclancy, and the contestant's feed certainly highlights his active lifestyle. The 26-year-old typically publishes pictures of himself near the water or working out. That said, his most recent posts promote his time on reality TV.
Ahead of the premiere, Aaron announced his appearance on the ABC reality series.
"Cat's out of the bag! I'm so excited to announce I'm appearing on this season of #TheBachelorette on ABC!" Aaron wrote on Instagram on May 18.
Then a week later, Aaron hinted that The Bachelorette Season 17 will be "a wild one." But it seems the contestant hasn't posted much since.
[Spoiler alert: This article contains spoilers from Katie Thurston's season of The Bachelorette.]
Are Aaron Clancy and Katie Thurston still together after 'The Bachelorette' Season 17?
RELATED: 'The Bachelorette': Who Did Katie Thurston Pick as Her Winner? Reality Steve's 2021 Spoilers Reveal How the Journey Ends
While Aaron's Instagram didn't give away too much about his time on The Bachelorette, the reality series recently revealed what's next for the cast member in episode 2.
As mentioned, Aaron and Cody got into some drama during the premiere. Aaron revealed he didn't like Cody. But Cody claimed he didn't know what was happening. Then ahead of the new episode on June 14, ABC dropped some more info about the feud during a wresting group date. In a voiceover, Aaron said:
Cody and I know each other from back home. I've never been a fan of him, and he knows it. He's not here for the right reasons. Cody is scrappy. He's going to really go for it. But to get that one-on-one time and getting through Cody to make it happen, you know, easily done. I don't think anything he is going to do will ever come close to beating me. I'll make sure I come out on top.
That said, it seems neither contestant comes out on top in the end. According to Bachelor Nation spoiler guru Reality Steve, both men are eventually eliminated. The blogger claimed that Katie will send Aaron home a few episodes after Cody. But whatever happens next, it appears some drama is on its way. So stay tuned.
ABC drops new episodes of The Bachelorette Season 17 every Monday night.