'The Bachelorette': Who Is Andrew Spencer? Katie Thurston Says Fans Should Keep an Eye on Her Contestant
The Bachelorette Season 17 with Katie Thurston has officially begun, and many fans are itching to find out more about Andrew Spencer, aka Andrew S. The new cast member hasn't received much screentime. However, he seems to impress viewers every time he interacts with Katie. So who is Andrew S. from The Bachelorette? Here's what we know about the contestant, including his Instagram, age, and job.
'The Bachelorette' 2021 star Andrew Spencer's Instagram, age, and job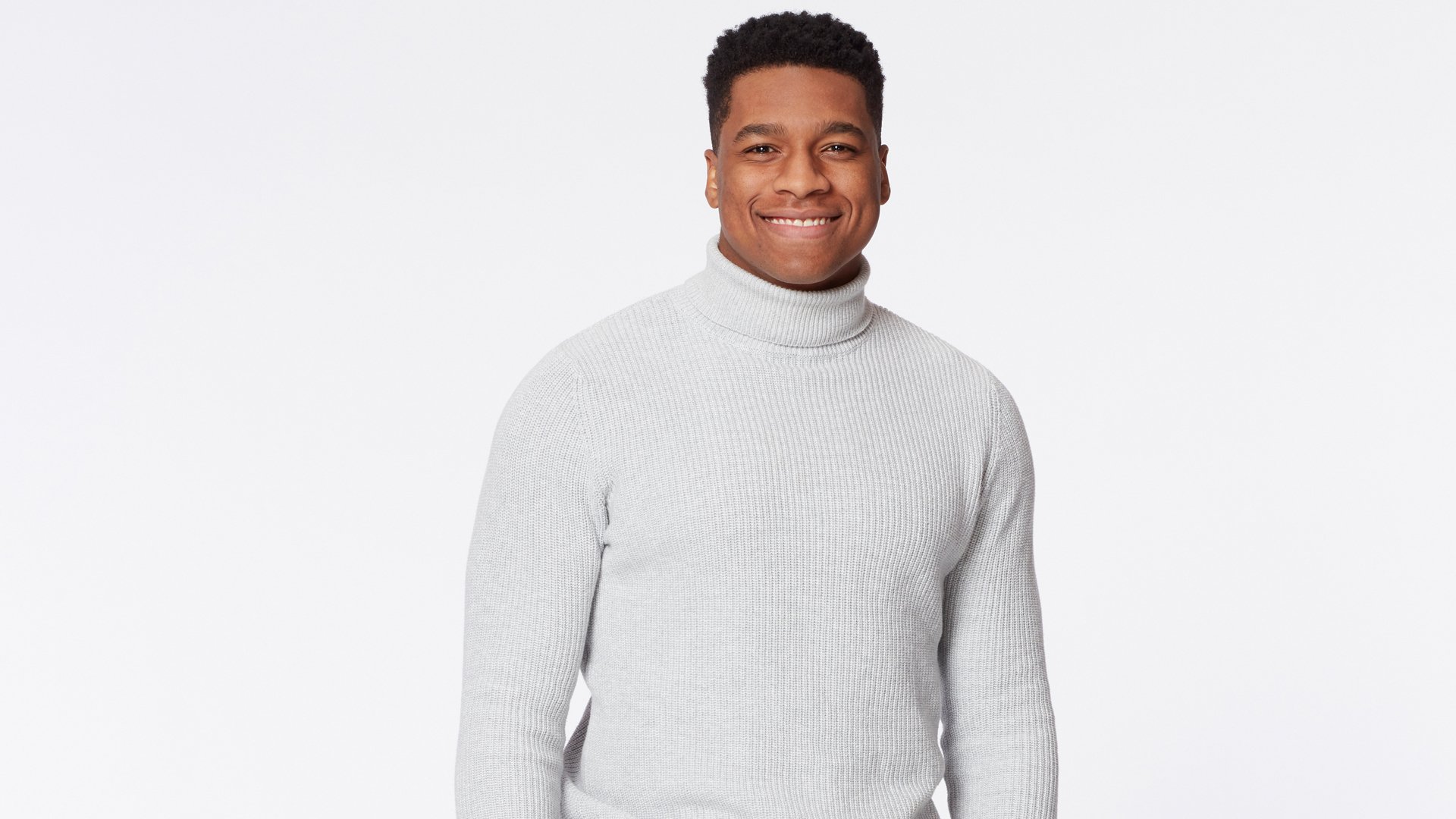 According to Andrew's Bachelorette profile on the ABC website, the 26-year-old is hoping to get married and have five kids with his person one day. He also stays pretty busy with multiple jobs. The reality star spends half the year as a pro football player in Vienna, Austria. Then for the rest of the year, Andrew lives in the Chicago area and works as a football coach and teacher's assistant. 
Meanwhile, Bachelorette fans can find Andrew's Instagram under the handle @andrewzspencer, and his grid is filled with fun photos taken across the world. But more recently, Andrew has been posting pictures of his Bachelorette experience. 
"Flew a couple thousand miles to fall in love," Andrew wrote ahead of The Bachelorette premiere. "No magic carpet but i still hope to show Katie a whole new world."
Bachelor Nation viewers may also recognize a familiar face on Andrew's feed. Katie's contestant has a few pics with his cousin, Clay Harbor, who was in The Bachelorette Season 14 with Becca Kufrin and Bachelor in Paradise Season 6. 
Katie Thurston opens up about Andrew S. from 'The Bachelorette' Season 17
Now, is Andrew the perfect match for Katie in The Bachelorette Season 17? Fans will have to watch the couple's love story unfold. But it seems Andrew and Katie hit it off right away,
As you may remember, Andrew came out of the limo and introduced himself with a fake British accent. And as the night went on, the couple shared a sweet moment together. Then in a deleted scene, Katie also hinted that Andrew was a frontrunner for the first impression rose, which eventually went to Greg Grippo.
"Andrew S. came out of the car — the fancy car, the old car — with the accent," Katie said when asked who came to mind for the first impression rose. "We got to chat some more inside, and it was really fun. He still kind of played up the accent. We did accents together. So there's a little bit of roleplay."
Meanwhile, Katie shared her thoughts on Andrew now that filming The Bachelorette has wrapped. When speaking with Good Morning Ameria on June 7, Katie named Andrew as the "most sincere" cast member. Then in an interview with ABC 7 Chicago, Katie teased what to expect from her contestant.
"All I'll say to that is he's one to keep an eye on, for sure," Katie said of Andrew. 
[Spoiler alert: This article contains spoilers about Katie Thurston's journey in The Bachelorette 2021.]
Are Katie Thurston and Andrew Spencer still together after 'The Bachelorette'?
Whatever happens between Katie and Andrew in The Bachelorette Season 17, we're sure it'll be an extraordinary journey. But for those of you who can't wait until the finale, Bachelor Nation spoiler guru Reality Steve revealed how far Andrew gets on Katie's season.
Ahead of The Bachelorette premiere, Reality Steve claimed Andrew will make it through to Katie's top four, which typically means the contestant will receive a Hometown date. The blogger also suggested the contestant doesn't win the final rose because Katie allegedly ends up with someone else. That said, the blogger was unable to confirm when Andrew is eliminated. 
"As of this moment, I do not know how the final 4 breakdown occurs that gets us to this point," Reality Steve wrote on Instagram on June 23. 
Update: On July 19, Reality Steve corrected spoilers about Andrew's time on The Bachelorette Season 17. The blogger claimed Katie will send Andrew home during the week 7 rose ceremony. Then Andrew will allegedly come back to say goodbye to the lead. But ultimately, it seems the contestant will still be eliminated before Hometowns. Meanwhile, the final four spot will go to Michael Allio.
The Bachelorette Season 17 airs Monday nights on ABC.