'The Bachelorette': Becca Kufrin Reveals Why She Appeared on Season 16
Becca Kufrin tells JoJo Fletcher and Rachel Lindsay why she was on 'The Bachelorette' Season 16, featuring Clare Crawley (and reportedly Tayshia Adams).
[Spoiler alert: The Bachelorette Season 16.] Get ready. The Bachelorette Season 16 is going to be one wild ride. Not only was Clare Crawley's journey filmed in quarantine because of the coronavirus (COVID-19) pandemic, but there were a number of casting switch-ups that reportedly occurred throughout the season. Then to top it off, a few Bachelor Nation alums were spotted on set. But recently, Becca Kufrin revealed why she appeared on The Bachelorette. And it's exactly what you would expect.
Becca Kufrin and other Bachelor Nation alums were spotted on 'The Bachelorette' Season 16 set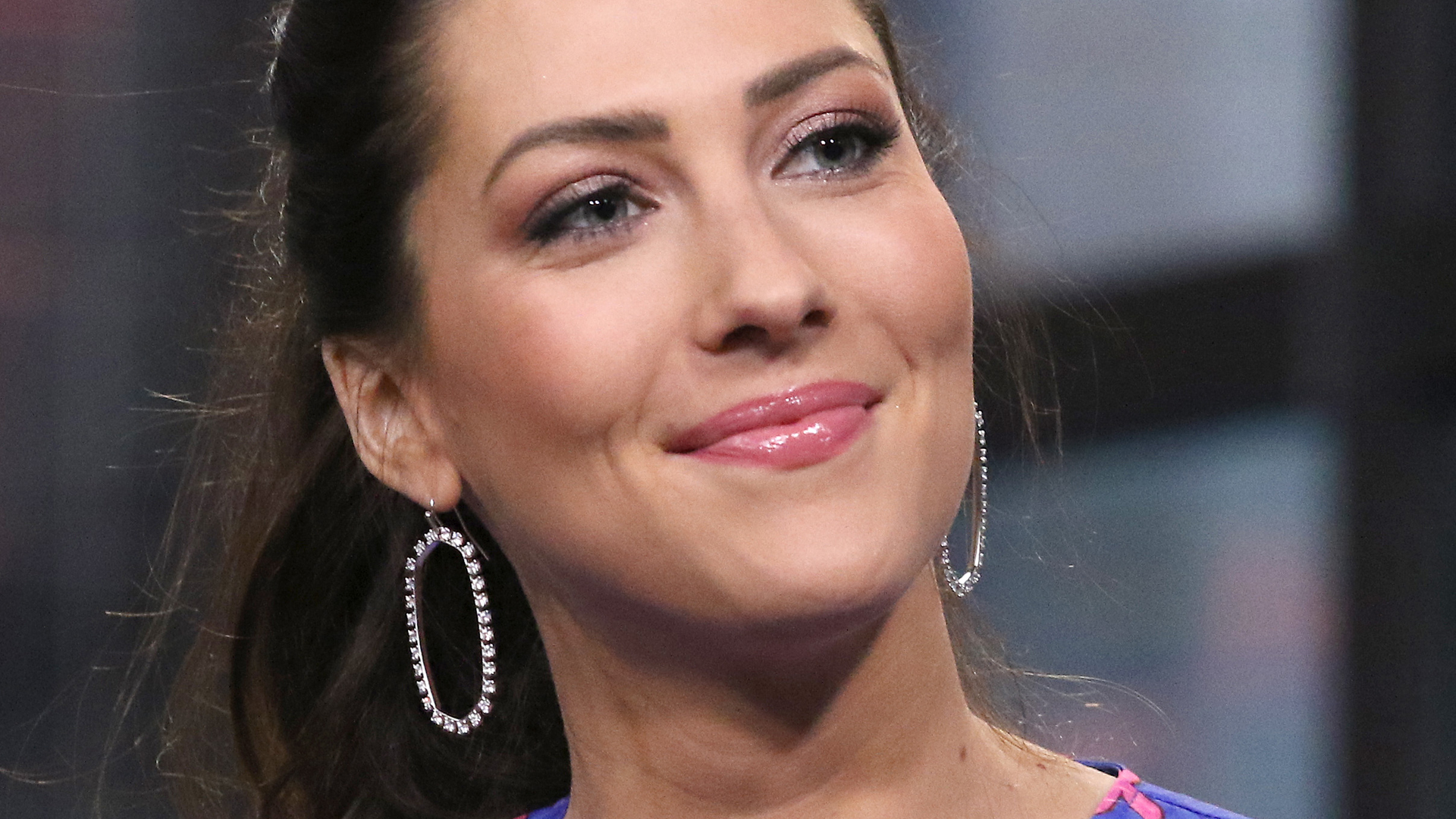 Crawley started filming The Bachelorette Season 16 in July 2020. But everything went down in August. At the start of the month, Crawley was reportedly replaced by Tayshia Adams after the hairdresser fell in love with one of her contestants. Then JoJo Fletcher was brought in to temporarily replace Chris Harrison, as the host had to break quarantine to send his son off to college. 
Meanwhile, Bachelor Nation alums like Kufin, Wells Adams, and Hannah Ann Sluss popped up at the La Quinta Resort & Club in Palm Springs, where The Bachelorette was being filmed. As a result, many fans wondered whether Bachelor in Paradise Season 7 was actually happening this summer. Then others speculated there would be multiple bachelorettes. But E! News reported Kufrin and Sluss went on the show to offer their support.
"Becca Kufrin and Hannah Ann Sluss are there as friends," a source told the publication on Aug. 5. "It's now transitioning into a regular Bachelorette season and they are there to lend support."
Becca Kufrin says she hosted a date during 'The Bachelorette' Season 16
In an interview with Access published on Sept. 29, Harrison remained tight-lipped when it came to the rumors about Crawley and Adams. However, he confirmed former Bachelor Nation cast members would appear on The Bachelorette Season 16. 
"We have a lot of familiar faces that you're going to see throughout this season," Harrison said. "Will you see Tayshia? We'll see. … But maybe she's just one of many faces. Wells shows up. A little JoJo, Becca, Rachel [Lindsay]. You never know who's going to show up this season."
Then in the Oct. 6 episode of the Bachelor Happy Hour podcast, Kufrin, Lindsay, and Fletcher acknowledged their cameos on The Bachelorette Season 16. Fletcher noted she "jumped into some craziness" when filling in for Harrison. She also revealed the new season will be "very unexpected" with "a lot of strange, unusual things happening."
Meanwhile, Kufrin shared why she returned to the franchise. That said, the season 14 star also claimed everyone showed up for "different reasons" at different times.
"All three of us make a quick little appearance for different reasons," Kufrin said on the podcast. "But it was so funny because, JoJo, you texted me. I think you texted me the day I was leaving. You just got there. So you were in quarantine. I was already done filming. I just hosted a date."
She later added, "All these people were there. So no one quite knows what's gonna  go down."
The Bachelorette Season 16 is certainly shaping up to be the most dramatic season ever. But whatever happens, let's just hope everyone gets out unscathed. So stay tuned. New episodes begin Tuesday, Oct. 13.
Check out Showbiz Cheat Sheet on Facebook!