'The Bachelorette': How Bennett Jordan Feels About the Show Now
Bennett Jordan has made quite the impression on The Bachelorette Season 16. The early fan-favorite made it through the Tayshia Adams and Clare Crawley switch-up. Then in a turn of events, Bennett ended up on a dreaded two-on-one date along with Noah Erb. Of course, Bachelor Nation fans will have to tune in to see what happens. But whatever the outcome, it seems Bennett doesn't regret his Bachelorette experience.
How Bennett Jordan ended up on 'The Bachelorette' with Tayshia Adams and Clare Crawley
RELATED: Why 'Bachelorette' Fans Think Tayshia Adams Is Engaged Now
In case you need a refresher, Bennett is the Harvard alum from Adams and Crawley's season of The Bachelorette. But how exactly did an individual like Bennett end up on an ABC reality show? In an interview with Rachel Lindsay and Becca Kufrin on the Bachelor Happy Hour podcast from October 2020, the contestant revealed he was open to the experience at the start of the coronavirus (COVID) pandemic.
"Throughout my adult dating years, I had nudges from family and friends and even exes on the way out the door that go, 'You should just go on The Bachelorette,'" Bennett said. "I never took it seriously until I was kind of quarantined alone in New York City, the epicenter of the pandemic. … As you might imagine, my dating life got a little stagnant."
The Bachelorette contestant claimed his new day-to-day routine at home started to get "a little old." So he decided to give the show a chance.
"It sort of got me thinking this might be the time to do something like this. So I gave it a shot and rapidly made it through the whole process," Bennett said. "I was super excited to have an opportunity like this. It was fantastic."
Bennett Jordan opens up about his 'Bachelorette' experience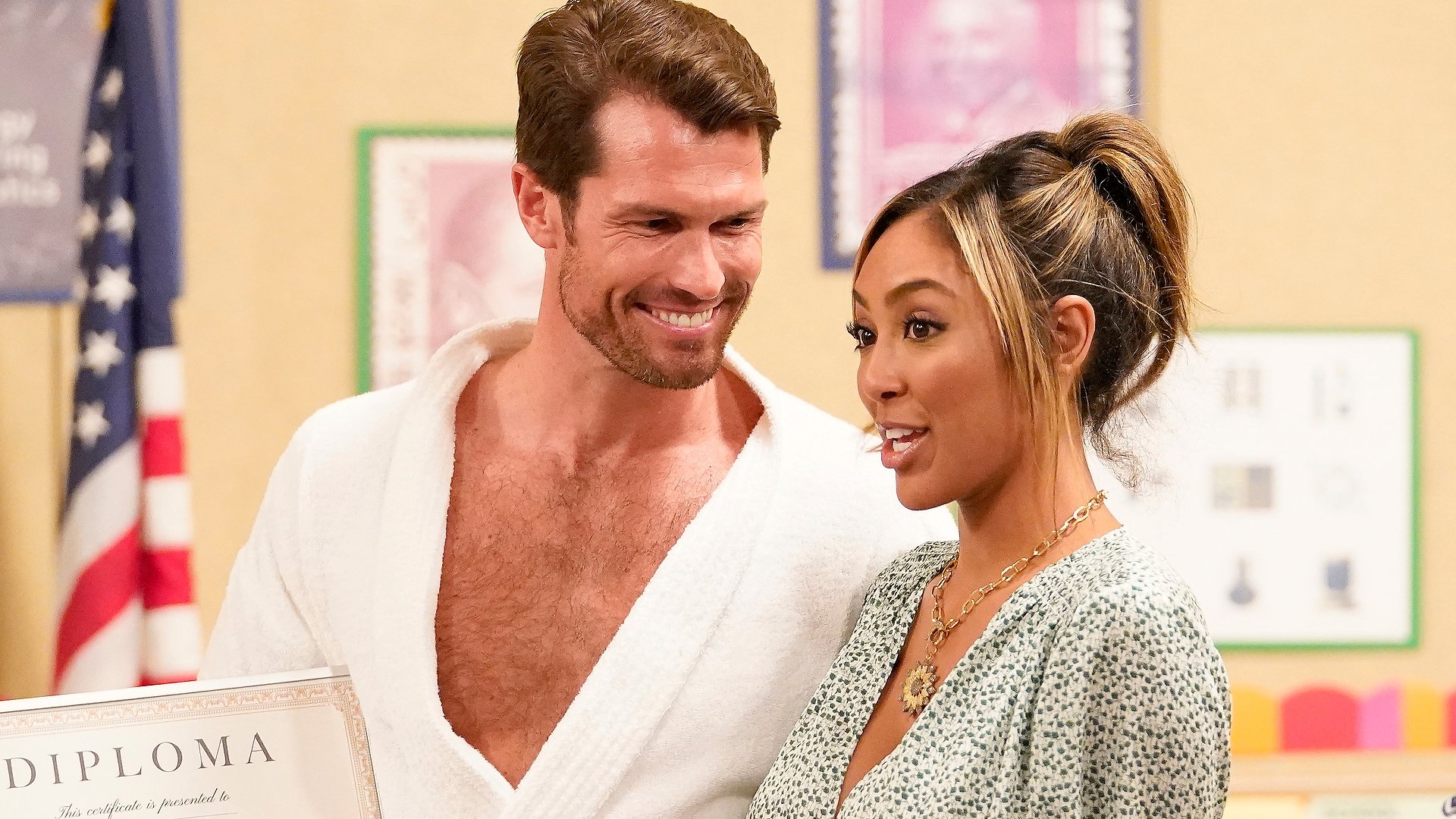 RELATED: 'The Bachelorette': Is There a 'Men Tell All' Episode in Season 16? Fans Hope Tayshia Adams and Clare Crawley's Cast Will Reunite One Last Time
Still speaking on the Bachelor Happy Hour podcast, Bennett revealed how he feels about his time on Bachelorette now that filming has wrapped. And ultimately, it appears the contestant left the show with an experience of a lifetime.
"Sincerely, I had the absolute best time of my life doing it," Bennett said. "I had such a good time. … I had a phenomenal time. I wouldn't trade it for the world."
Bennett also admitted he was "quite skeptical" about The Bachelorette process before appearing on the show. The 36-year-old wasn't sure whether he'd make a genuine connection or even fall in love with someone. But as they say, things change.
"It's under this hyper-focused environment where you're put into these situations that really drives those connections and relationships in such an unbelievable way that it works," Bennett said.
[Spoiler alert: Bennett Jordan's storyline on The Bachelorette Season 16 Episode 9.]
What happens to Bennett Jordan and Tayshia Adams on 'The Bachelorette' Week 9?
RELATED: 'The Bachelorette' Trailer Hints Major Drama for Riley, Brendan, and Zac C.
As things stand, The Bachelorette fans are torn when it comes to Bennett. Early on, the cast member won over Bachelor Nation with his fun commentary and bougie collection of face masks. But after his argument with Noah, many viewers see Bennett as a villain. 
Now, everyone is waiting to see what Adams decides during her two-on-one date in The Bachelorette Season 16 Episode 9. According to Bachelor Nation spoiler guru, Reality Steve, Adams will pick Noah and send Bennett home. But apparently, Bennett comes back at the end of the episode. 
"When Tayshia returns home from the group date, Bennett is waiting there to talk to her," Reality Steve wrote on Dec. 8. "Bennett tells Tayshia he loves her and she tells him she needs time to think about it. This is where the episode ends."
Whatever happens to Bennett moving forward, it certainly seems his Bachelorette journey will be one to watch. So get ready.
Check out Showbiz Cheat Sheet on Facebook!