'The Bachelorette': Bennett and Noah Face-Off in a 'Dreaded' Two-on-One Date — So Who Goes Home?
Get ready, Bachelor Nation. The Bachelorette Season 16 is about to have its first two-on-one date between Bennett Jordan, Noah Erb, and Tayshia Adams. In the promo trailer for the Dec. 1 episode, Adams called out Bennett and Noah for their "teenage boy drama." Now, it seems the argument will lead to a big elimination. So does Adams send Bennett or Noah home on The Bachelorette Week 8? Here's what we know so far.
What happened to Bennett Jordan and Noah Erb on 'The Bachelorette' Season 16 with Tayshia Adams?
RELATED: 'The Bachelorette' Trailer Teases Tayshia Adams' Emotional Ending Before Matt James Takes Center Stage on 'The Bachelor'
In case you need a refresher, Noah joined The Bachelorette Season 16 cast after Clare Crawley left. Initially, the contestant didn't make much of an impact. But as time went on, he seemed more than willing to take on the villain role.
In The Bachelorette Week 7, Noah told Adams the other suitors didn't take her seriously because she gave him a group date rose. As a result, Adams called out her men for questioning her integrity and canceled the cocktail party. However, the other suitors were left confused. They claimed Noah never spoke to them about the issue. So it appeared as if Noah stirred the pot for no reason.
Meanwhile, Bennett was outspoken about his frustrations toward Noah. "Not one person here has upset Tayshia… nowhere near this extent," Bennet said. "Can you imagine having an argument with a 14-year-old? That's how I feel right now. There's 0% chance that you end up with Tayshia. Everyone here knows it. She will know it very soon. I'm sorry to be the one that tells you the truth."
He continued, "You owe all of these gentlemen and her an apology. And if you don't realize that, you don't belong here. I've got nothing more to say to you."
Bennett Jordan and Noah Erb will go on a two-on-one date on 'The Bachelorette' Week 8
RELATED: 'The Bachelorette': What Is Tayshia Adams' Job? The Bachelor Nation Star Explains What She Does For Living Now
At the end of The Bachelorette Week 7, both Bennett and Noah received a rose from Adams. But the promo trailer for week 8 indicated the drama between the two is far from over. In the preview, the contestants exchanged a few jabs. Bennett called out Noah for his "juvenile" behavior, even noting his fellow contestant lacked emotional intelligence. Noah also called Bennett a "snob."
Finally, Adams stepped in. "Noah and Bennett, there's something going on between you two, and I'm going to get to the bottom of it," she said. "I have to send one of them home. But I don't know which one."
Then when she sat down with the two men, Adams couldn't believe the drama. "Is this what goes on between you two? Because this teenage boy drama is ridiculous," she said in the promo.
Meanwhile, the synopsis for The Bachelorette Season 16 Episode 8 confirmed Bennett and Noah will partake in a "dreaded two-on-one date." According to ABC, the tension between the cast members will become a "major distraction" for Adams. So JoJo Fletcher (The Bachelorette Season 12) — who's filling in for host Chris Harrison — will set up the "impromptu" date ahead of the rose ceremony cocktail party. 
[Spoiler alert: What happens to Bennett Jordan and Noah Erb on The Bachelorette Season 16.]
Who Tayshia Adams eliminates on the two-on-one date with Bennett and Noah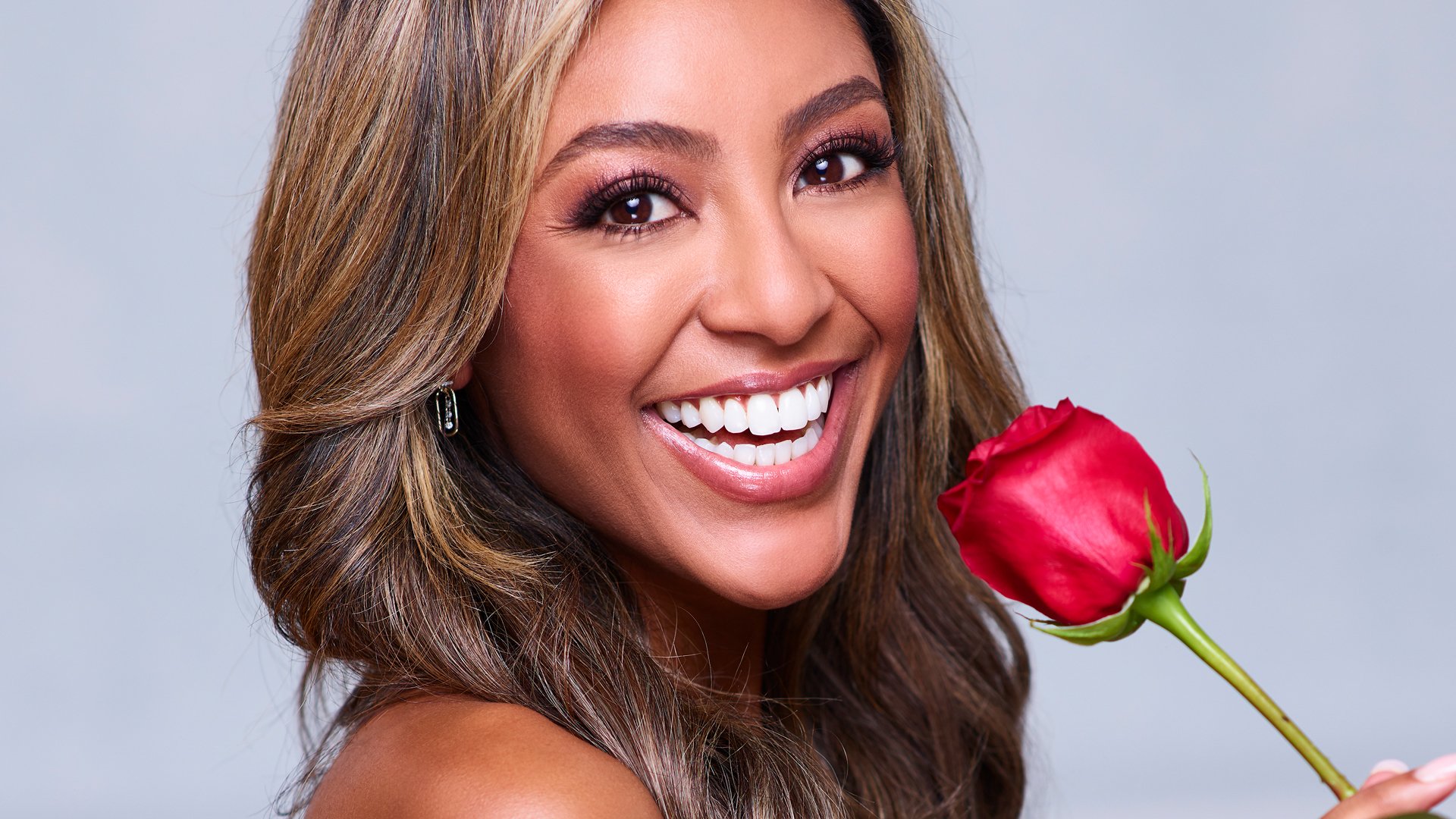 RELATED: 'The Bachelorette': Tayshia Adams Says She's 'Happy' After Filming the Show
Now, The Bachelorette fans must wait and see who Adams picks on the two-on-one date between Bennett and Noah. But according to Bachelor Nation spoiler guru Reality Steve, Adams will give her rose to the newcomer.
"In next weeks impromptu 2-on-1 date between Bennett and Noah – Noah gets the rose and Bennett gets sent home," Reality Steve tweeted on Nov. 25.
Of course, everyone will have to watch how the Bennett and Noah drama plays out on The Bachelorette. But even if Adams chooses Noah on the two-on-one date, Harrison recently suggested the contestant isn't exactly husband material.
"The thing with Noah … he says things and just does things that pushes her buttons in all the right ways. He just teases her and she loves it," Harrison told Extra in November 2020. "Is he the guy she's going to marry? I don't know if that's the guy you settle down with. That's one of the choices she has to make."
The Bachelorette Season 16 airs Tuesday nights on ABC.
Check out Showbiz Cheat Sheet on Facebook!