'The Bachelorette': When Does Blake Moynes Join the Cast? What to Know About Katie Thurston's Unexpected Contestant
Spoilers about when Blake Moynes joins Katie Thurston's cast in 'The Bachelorette' Season 17, including which episode he returns. Plus, what Katie and Tayshia Adams think about the arrival.
The Bachelorette Season 17 has many Bachelor Nation fans buzzing about Blake Moynes and Katie Thurston. Multiple teasers suggest the former cast member will return for a third chance at love. But when does Blake return to The Bachelorette? Here's what we know so far.
[Spoiler alert: This article contains potential spoilers from The Bachelorette Season 17 with Katie Thurston.]
Who is Blake Moynes from 'The Bachelorette'?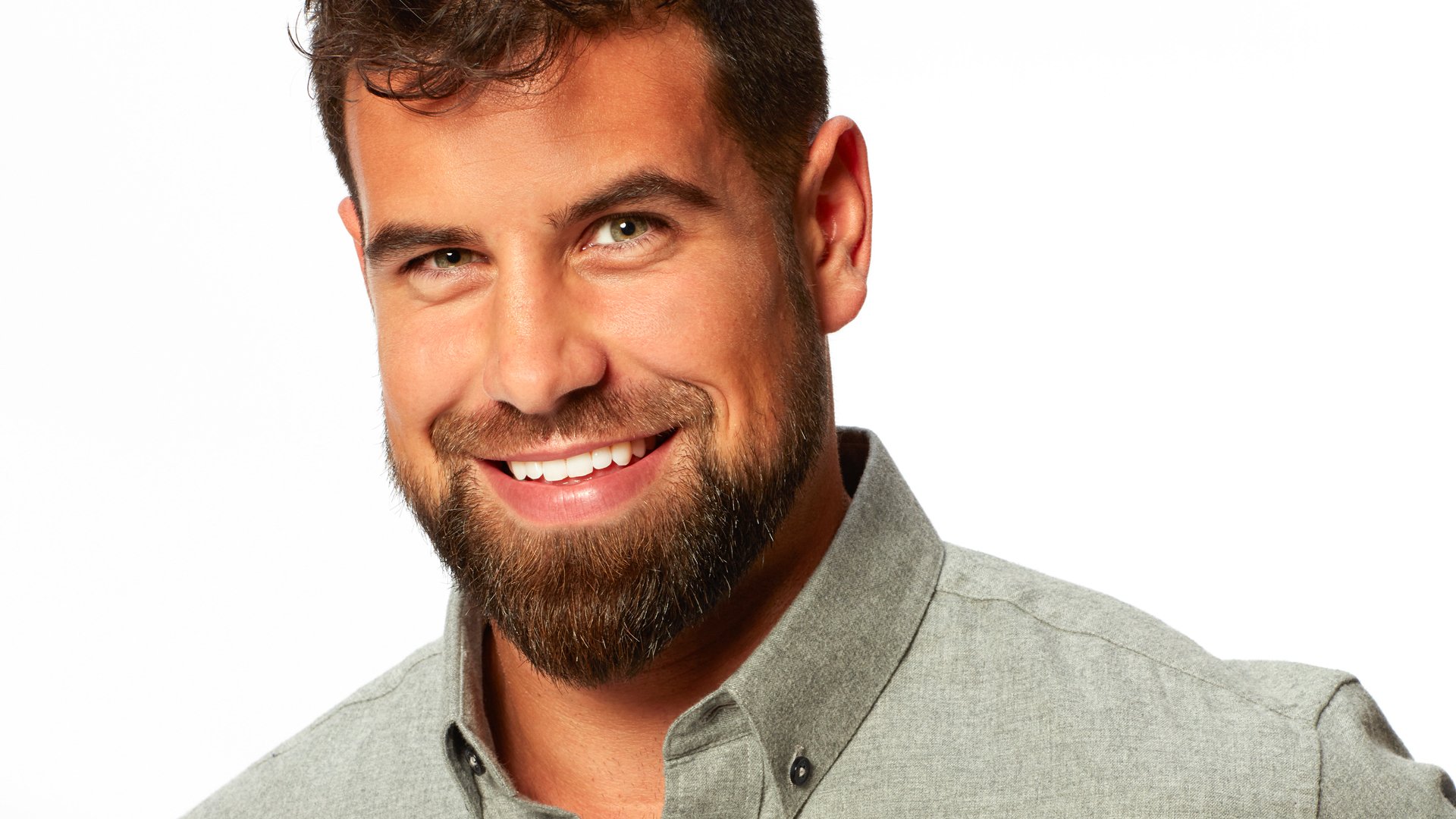 In case you need a refresher, Blake is from The Bachelorette Season 16 with Clare Crawley and Tayshia Adams. The contestant formed a quick connection with Clare. However, she fell head over heels for Dale Moss. Then viewers watched Blake form a connection with Tayshia. But in the end, it wasn't meant to be, and he was eliminated in week 9.
Ahead of The Bachelorette Season 17 premiere, ABC confirmed Blake's return. Then in the season preview, the contestant revealed he came back to be with Katie.
"I am a little bit late to this, but Katie is the one," Blake said in the promo. "So I just had to show up."
Reality Steve predicts which episode Blake Moynes will join 'The Bachelorette' cast
In The Bachelorette Season 17 promo trailer, Blake seemingly joined the cast when he showed up on Katie's doorstep with a boombox. But for now, Bachelor Nation fans will have to watch the storyline unfold onscreen. That said, franchise blogger Reality Steve was able to share a few spoilers about Blake's arrival.
On May 13, Reality Steve claimed Blake will meet Katie on The Bachelorette "rather early in the season." Then after the premiere, the spoiler king predicted which episode Blake joins the show.
"I believe it's in episode 3. Bc episode 2's description doesn't allude to it, so I assume it's the following one," Reality Steve wrote.
What Katie Thurston says about Blake Moynes in 'The Bachelorette' Season 17
Whenever Blake joins The Bachelorette Season 17 cast, the contestant will speak with his ex, Tayshia, who is co-hosting Katie's journey with Kaitlyn Bristowe.
"The way Tayshia handled Blake is something that's very… involved," Katie told Entertainment Tonight. "So you'll just have to see how that pans out. She got to talk to Blake first."
It also seems like Blake made quite an impression on Kate. When speaking on the Chicks in the Office podcast, Katie revealed she was truly "shocked" by the Bachelor Nation alum's arrival. 
"I was not expecting that at all," Katie said. "I knew people would probably should up later, just because we are in this bubble. So when I saw him, I didn't know what was happening."
Katie also revealed she already knew of Blake before she met him on The Bachelorette. 
"I will say coming off my season with Matt [James], people were shipping him and I. So I was a little familiar with who he was and his background," Katie said.
Meanwhile, Tayshia opened up about Blake's return in an interview with Access. 
"After I talked to him, I really felt like that was the place for him to be," she said.
Now does this mean anything for Katie and Blake's future together beyond The Bachelorette? We'll have to wait and see.
ABC drops new episodes of The Bachelorette Season 17 on Monday nights.