'The Bachelorette': Are Blake Moynes and Katie Thurston Still Together or Engaged Now?
Katie Thurston's season of The Bachelorette is coming to an end, which means Bachelor Nation fans are itching to find out whether the lead picks Blake Moynes, Greg Grippo, or Justin Glaze. 
The final three men have made quite the impression on viewers at home. But things have been quite unconventional for Blake, who joined the cast midway through the season. So are Blake and Katie still together or engaged now that The Bachelorette has wrapped filming? Here's everything we know, including spoilers about the ending.
What happened to Katie Thurston and Blake Moynes in 'The Bachelorette' 2021?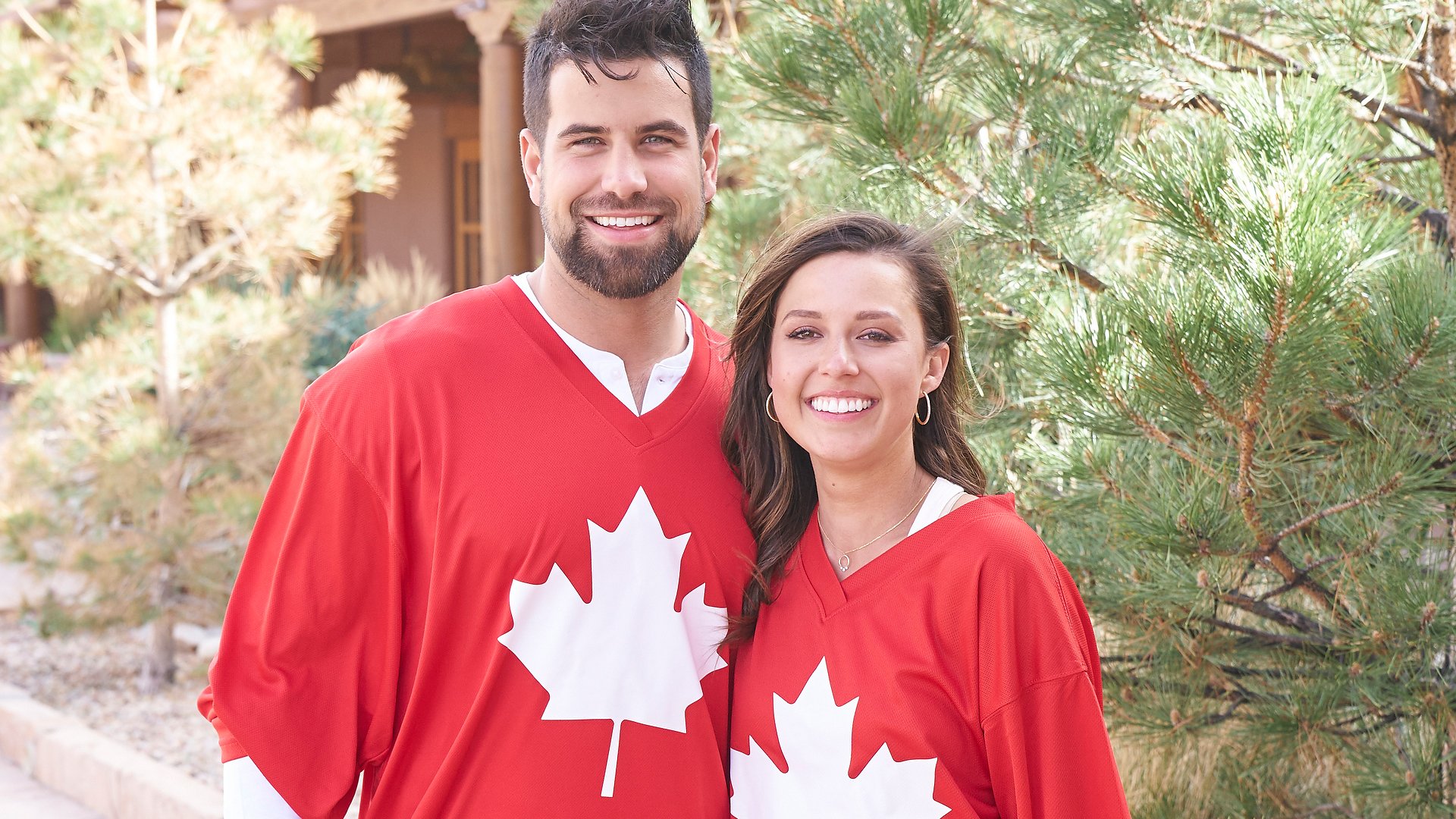 Despite his late entrance, Katie and Blake had an instant connection in The Bachelorette Season 17. The contestant, who previously dated Clare Crawley and Tayshia Adams, reassured the lead that he was there for the right reasons. He also shared a lot of similarities with Katie.
Meanwhile, Blake continued to impress the new bachelorette as the weeks went on. And while the cast member revealed he wasn't "in love" heading into Hometowns, he revealed he was "all in" when it came to Katie. 
"I'm not in love right now, but the way that we're going, it's [bleep] inevitable," Blake told Katie in the week 7 episode. 
[Spoiler alert: This article contains potential spoilers about Katie Thurston and Blake Moynes in The Bachelorette Season 17.]
Reality Steve's spoilers tease whether Blake Moynes and Katie Thurston are still together or engaged
For now, Bachelorette fans will have to watch what happens to Blake and Kate as the season 17 finale approaches. But according to Bachelor Nation spoiler king Reality Steve, the couple will receive their happily ever after.
When The Bachelorette Season 17 premiered in early June 2021, the blogger claimed that Katie got engaged at the end of her journey. On June 23, Reality Steve shared an update, claiming that Katie picks and gets engaged to Blake. Then on July 27, the spoiler guru suggested Katie and Blake are still together now.
"It took me a few weeks to figure out to who it was, when I finally found out it was Blake," Reality Steve wrote of Katie's final pick. "But the bottom line is at the end of the episode on Aug. 9th, Katie got engaged to Blake and they're still engaged to this day."
How is Katie Thurston doing now after filming 'The Bachelorette' Season 17?
As always, Bachelorette fans will have to wait and see how Katie and Blake's story actually ends in the season 17 finale. But whether Reality Steve's spoilers are correct, it seems Katie is doing just fine now, and she's ready to move forward after her finale on Aug. 9.
I've officially made peace with everything that has happened," Katie told Entertainment Tonight after the "Men Tell All" special. "I'm in a place where I am very happy with my life and where I'm at, and that's all I can do to continue to move forward."
She later added, "I've really been living under a rock this whole time. So come Aug. 9, I'm ready to get out of the house and move forward with my life and just really figure things out and what the future holds for me."
Update: Katie picked Blake in The Bachelorette Season 17 finale. The couple got engaged, and they are currently still together.
Bachelor in Paradise Season 7 airs Monday, Aug. 16, 2021.