'The Bachelorette': Who Is Cody Menk? Katie Thurston's Contestant Had a Dramatic Start
The Bachelorette Season 17 with Katie Thurston has officially begun, and many fans are itching to find out more about contestant Cody Menk. The new reality star popped up on night one after his "fight" with fellow cast member Aaron Clancy. So who is Cody from The Bachelorette? Here's what we know about Katie's suitor so far, including his Instagram, age, and job.
Who is Cody Menk from Katie Thurston's 'Bachelorette' cast?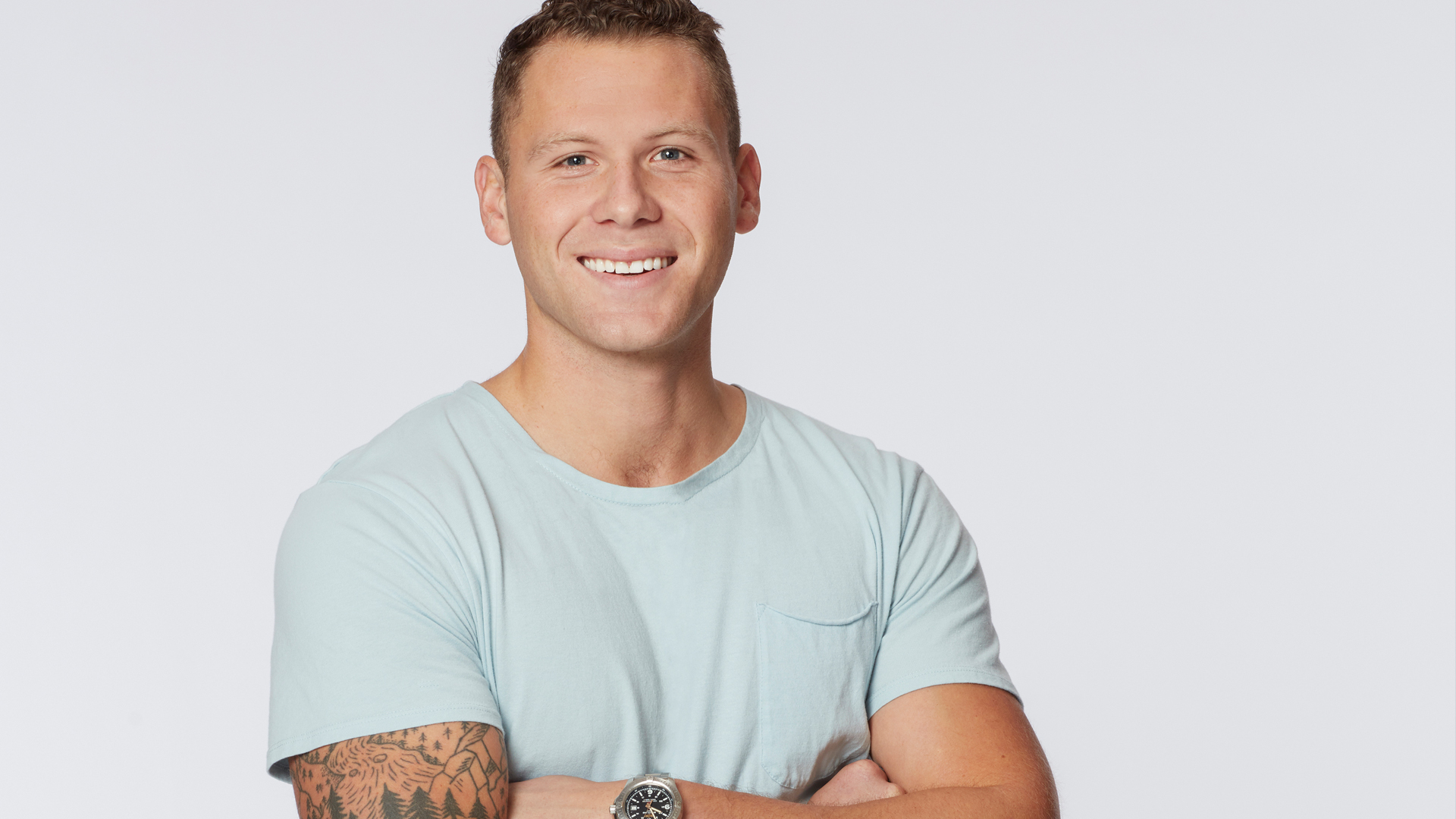 According to Cody's Bachelorette profile on ABC's website, the 27-year-old is a zipper sales manager from San Diego, CA. Given his hometown, it's no surprise the reality star enjoys surfing. But when he's not chasing waves, Cody hopes to achieve two major dreams. He wants to own a home by the time he's 30-years-old and find his person. 
Now, is Cody the perfect match for Katie in The Bachelorette Season 17? Fans will have to wait and see. But his ABC bio suggests they could be compatible. 
"When it comes to relationships, Cody values nothing more than authentic connections and has no trouble being transparent with his feelings," the profile says. "He wants someone that is self-sufficient, socially confident, willing to push him and work together with him to drive the relationship forward."
What is 'The Bachelorette' star Cody Menk's Instagram?
The Bachelorette fans can find Cody's Instagram under the handle @menkster_. The 27-year-old frequently posts photos of himself as he lives his best life in San Diego. But more recently, Cody has been promoting his time on The Bachelorette.
Ahead of the premiere, Cody poked fun at his entrance on night one. 
"Still trying to convince my parents not to tune in," the contestant wrote on Instagram. "Get ready for the craziness to start a week from tomorrow!"
Then on June 7, Bachelor Nation fans watched Cody introduce himself to Katie with a blow-up doll in The Bachelorette Season 17 premiere. On Instagram, Cody claimed he "tried not to blow it" with the new lead. But even so, Katie gave the contestant the last rose on limo night.
"Sheesh! Was anyone sweating as much as I was for that last rose?!" Cody wrote on Instagram. 
[Spoiler alert: This article contains spoilers from Katie Thurston's season of The Bachelorette.]
Are Cody Menk and Katie Thurston still together after 'The Bachelorette' Season 17?
While Cody will return for The Bachelorette Season 17 Episode 2, there's drama brewing for Katie's contestant. During the premiere, Bachelor Nation fans witnessed an awkward encounter between Cody and Aaron. Midway through the episode, Aaron called out Cody, hinting he might not be there for the right reasons. But Cody turned down the allegations and claimed he didn't know what was going on.
Not it seems the Cody and Aaron drama continues in week 2. Ahead of the June 14 episode, The Bachelorette Instagram and Twitter teased the feud during a wrestling group date. In the preview, Aaron confirmed he knows Cody because they both live in San Diego. 
So will drama get in the way of romance this time around? According to Bachelor Nation spoiler king Reality Steve, neither Cody nor Aaron will end up with Katie by the finale. The blogger claimed that Aaron speaks to Katie about Cody early in the season. This leads to a confrontation. But eventually, both contestants will be eliminated.
"Cody ended up either getting eliminated in that moment or at the next rose ceremony," Reality Steve wrote. "Aaron went home a couple one or two episodes later."
For now, Bachelor Nation fans will have to watch the drama unfold in The Bachelorette Season 17. So stay tuned.
ABC drops new episodes of The Bachelorette Season 17 every Monday night.