'The Bachelorette': Colton Underwood's Advice for Tayshia Adams Makes So Much Sense
[Spoiler alert: The Bachelorette Season 16.] When Tayshia Adams left Colton Underwood's season of The Bachelor, the fandom knew the former phlebotomist was the perfect choice for The Bachelorette. Now, it seems Adams is getting her shot.
In August 2020, multiple news outlets revealed Adams became the new bachelorette after Clare Crawley decided to pursue one of her contestants. The reports have yet to be confirmed by ABC. But Bachelor Nation fans and alums have been buzzing, including Adams' exes. Then in a recent interview with spoiler king Reality Steve, Underwood shared some advice for Adams as she starts her journey on The Bachelorette Season 16. 
What happened to Colton Underwood and Tayshia Adams on 'The Bachelor'?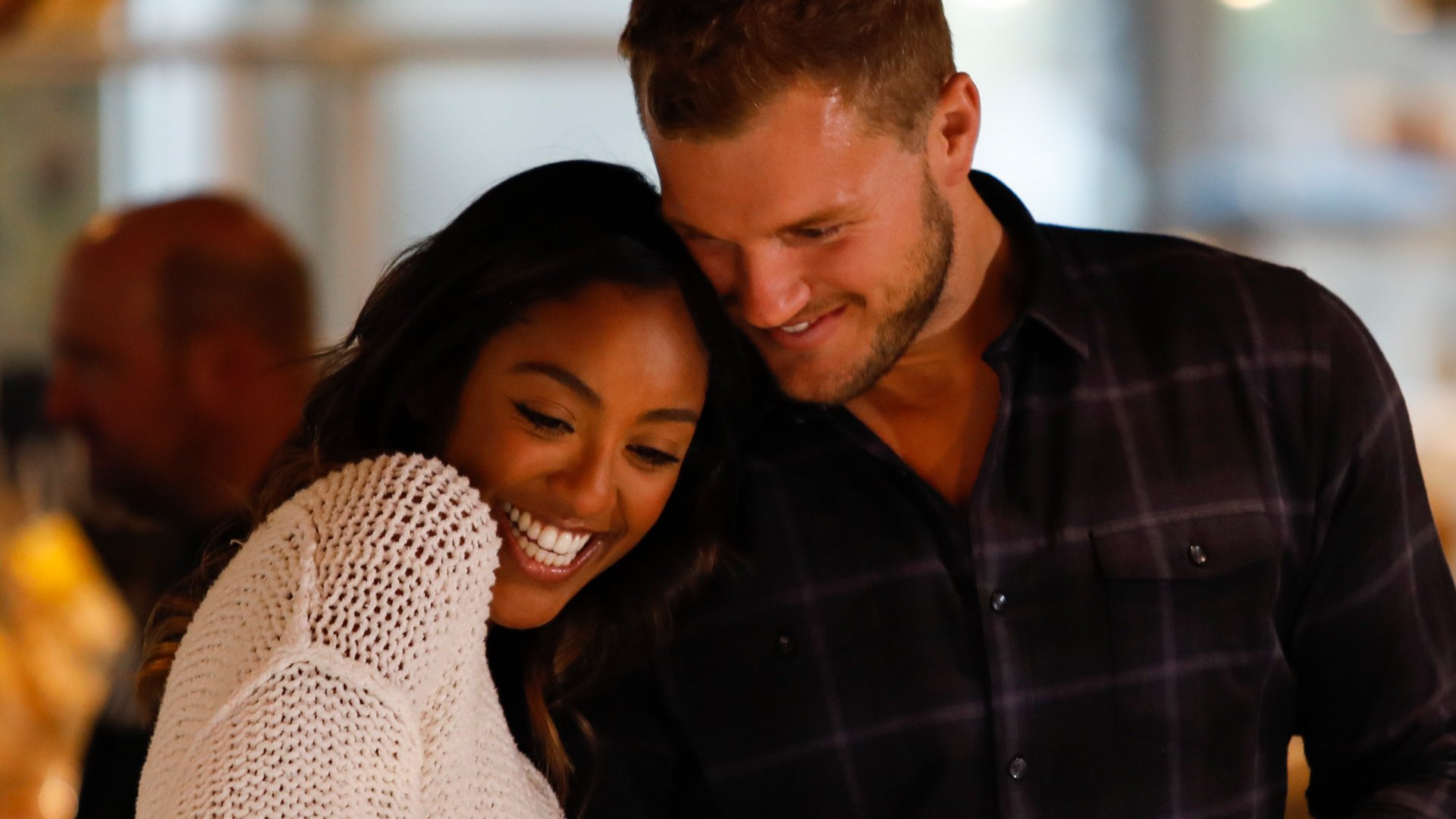 On The Bachelor, Adams made it to Underwood's top three. Throughout the season, the couple experienced some extraordinary dates together, from bungee jumping to skydiving. But when the Underwood and Adams' Fantasy Suite date came around, the 29-year-old saw the writing on the wall.
"I just felt something was off [in our Fantasy Suite]," Adams told Entertainment Tonight in March 2019. "I think you saw it on my face the morning after the Fantasy Suite, I was a little hesitant."
Of course, we know Underwood was in love with Cassie Randolph at this point. After the bachelor's Fantasy Suite with Adams, Randolph chose to eliminate herself. Then, as a result, Underwood jumped a fence and quit the show to go after Randolph, subsequently dumping Adams and Hannah Godwin. 
Nevertheless, Adams didn't harbor ill feelings toward Underwood, even comforting him during their breakup. Then after the show wrapped, Adams revealed she was happy for her ex.
"I'm happy with how it went down," Adams said in the above interview with Entertainment Tonight. "He obviously got his girl in the end."
Tayshia Adams is reportedly the new bachelorette and Colton Underwood reacts
On Aug. 3, E! News reported Crawley will be replaced by Adams as The Bachelorette Season 16 lead. Both women are expected to headline the new cycle.
"The producers have told her that the season will still lead with Clare and her short-lived journey, and will show Clare falling in love with one of her suitors," a source told the publication. "Clare will then conclude her journey and announce that Tayshia is the lead."
Meanwhile, Underwood reacted to the news on Twitter. "Congrats @TayshiaAdams," he wrote. "Good luck and I hope you find yourself a better kisser."
In the tweet, Underwood referenced Adams' conversation with Sydney Lotuaco and Caitlin Clemmens during Bachelor in Paradise Season 6. The three reality stars claimed Underwood was a bad kisser. Though Adams stated the former bachelor "got better by the end of the season." 
But regardless, Underwood pointed out his tweet about Adams "was all in good fun and well wishes" during Reality Steve's podcast published on Aug. 13. Underwood also shared why Adams will be a good bachelorette lead.
"I actually think Tayshia's gonna be great," he said. "She's very direct, she's very mature. I think she knows what she wants. So I think she's going to be really good. I wish her and anybody else who does the show nothing but the best."
Colton Underwood gives advice to Tayshia Adams ahead of 'The Bachelorette' Season 16
Still speaking with Reality Steve, Underwood was asked to share some advice for Adams as she embarks on her Bachelorette journey. 
"If I had advice to give her, it'd be a long list," Underwood said and laughed. But then the former bachelor noted the best thing she could do is stand up for herself.
"Stand up for yourself. You have a life to live," Underwood said. "That's what I always try to tell everybody, like what I was trying to get through to Peter [Weber]. It's like, dude, you have to live with this for the rest of your life."
He continued, "You're not going to be The Bachelor for the rest of your life. You're going to be Peter, you're going to be Colton, you're going to be Tayshia, you're going to be whoever you are. So just stand up for yourself. Put your foot down whenever you need to put it down."
Underwood broke the rules and format of The Bachelor to get his happy ending. And although we know Underwood and Randolph broke things off eventually, it's clear he thought about life outside of reality TV. Now, let's just hope Adams receives her happily ever after, even beyond The Bachelorette bubble.
Check out Showbiz Cheat Sheet on Facebook!