'The Bachelorette': Who Is Connor Brennan? The Cat Costume Made Katie Thurston's Contestant an Early Frontrunner
There's no denying Connor Brennan, aka Connor B., made quite an impression on Katie Thurston in The Bachelorette Season 17 premiere. Now, it seems the cast member is an early frontrunner. But who is Connor B. from The Bachelorette, really? Here's what we know about Connor the Cat, including his age, job, and Instagram.
Instagram, job, and age of 'The Bachelorette' 2021 star Connor Brennan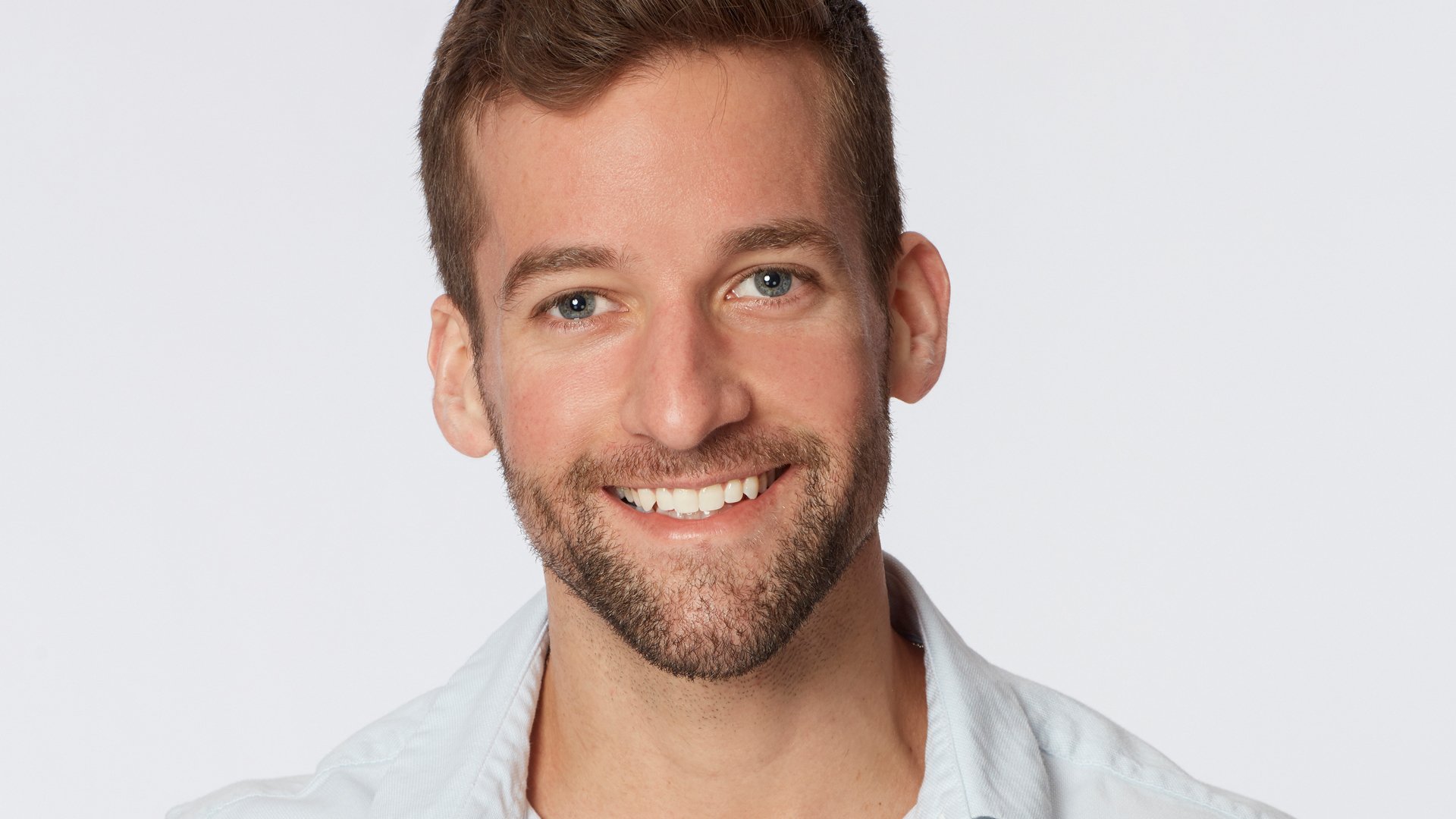 RELATED: 'The Bachelorette': What Is Katie Thurston's Job? Here's What the New Lead Does for Living Now
According to Connor B.'s Bachelorette bio, the 29-year-old is an eighth-grade math teacher from Nashville, Tennessee. The contestant has a master's degree in medical physics and had a job as a nuclear engineer. Connor B. has also shared his love of music on the ABC reality series.
Meanwhile, many Bachelor Nation fans know Connor B. from his night one entrance, as he dressed up in a cat costume. Then Katie shared how she really felt about her contestant in an interview with Us Weekly.
"He did his research on me. I love my cats so much," Katie said. "He has these ridiculous jokes that made me laugh. He's handsome. And honestly, he was the first name I remembered by heart. … He's just a great guy."
Now, The Bachelorette viewers can find Connor B. on Instagram under the handle @connorfalcon. The cast member typically posts photos of himself living life. And like most contestants, he's been promoting his time on The Bachelorette, even releasing the full song he performed for Katie in episode 2. 
[Spoiler alert: This article contains spoilers from 'The Bachelorette' Season 17 Episode 3.]
'The Bachelorette' Season 17 Episode 3 teases what's next for Connor B.
RELATED: 'The Bachelorette': When Does Blake Moynes Join the Cast? What to Know About Katie Thurston's Unexpected Contestant
As always, fans will have to watch Connor B. and Katie's journey unfold in The Bachelorette Season 17. But it seems the contestant will open up more in the new episode on June 21.
In a promo released on social media, the ABC reality series previewed a group date hosted by former bachelor Nick Viall. Katie sits in a circle with her men, and Nick reveals everyone will share something they're "not so proud of." Then Connor B. speaks up in a confessional with Bachelorette producers. 
"I know I'm gonna be entirely honest, and that's all I can do," Connor B. says. "But there are things from my past that I'm not proud of. It's extremely uncomfortable."
Meanwhile, Nick revealed how he felt when Connor B. shared his story.
"It was a story that was obviously very difficult for [Connor B.] to share," Nick told Entertainment Tonight. "He was certainly one of the more vulnerable and open people, which he has been already with Katie."
The former lead added, "It's really up to the audience to decide what they think of Connor's story. But, personally, for me, it made me like him even more."
[Spoiler alert: This article contains potential spoilers about Katie Thurston and Connor Brennan in 'The Bachelorette' Season 17.]
Will Katie Thurston end up with Connor B. in 'The Bachelorette' Season 17?
RELATED: The Bachelorette Katie Thurston Says Her Cast Is 'Fair Game' on 'Bachelor in Paradise' Season 7
Connor B. is a clear early frontrunner in The Bachelorette with Katie Thurston. So naturally, many fans have been wondering how far the contestant gets on the show. But according to Bachelor Nation spoiler king Reality Steve, Katie does not end up with Connor B. Nevertheless, the blogger claimed the cast member will be back for Bachelor in Paradise Season 7.
"Connor Brennan (@connorfalcon) is going to be on Paradise and is down there now," Reality Steve wrote on June 8. "And yes, there will definitely be others from Katie's season who will be on Paradise. Some I'm sure are already there right now and in original cast. I just haven't confirmed anyone yet outside of Connor."
Whatever happens between Connor B. and Katie as The Bachelorette Season 17 moves forward, it seems the contestant is already a fan-favorite. So if the cast member is really sent home down the line, many viewers will be interested to see him in BIP. Stay tuned.
The Bachelorette Season 17 airs Monday nights on ABC.