'Bachelorette' Contestant From Katie Thurston's Season Says 'Multiple Guys Were Hitting On' Tayshia Adams While Filming
Katie Thurston's season of The Bachelorette is the first ever without Chris Harrison as host. Instead, Bachelorette alums Kaitlyn Bristowe and Tayshia Adams are leading the way. Jeff Caravello (aka Jeff the "skin salesman"), who Katie eliminated night one, said Thurston's group of bachelors were interested in getting to know more than just the lead that first evening. According to Caravello, there were some men in attendance who would have loved to receive a rose from Adams.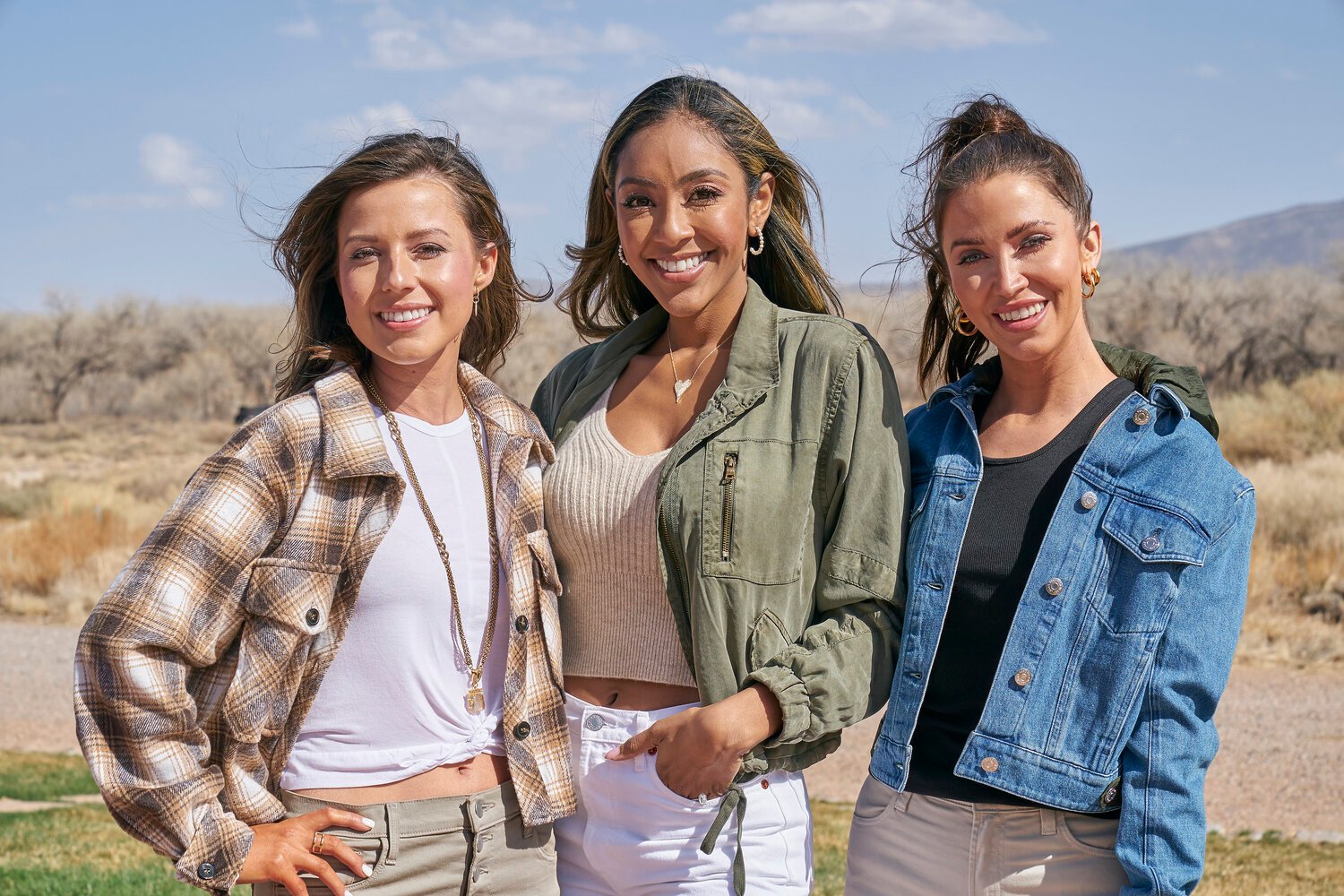 Tayshia Adams, from 'The Bachelor,' to 'Bachelor in Paradise,' to 'The Bachelorette'
Bachelor Nation first met Adams on Colton Underwood's season of The Bachelor. She made it to the top three before he ended things prematurely in an effort to lock Cassie Randolph down. On her Bachelor podcast Click Bait, Adams said that she felt cripplingly nervous throughout her Bachelor debut. But on Bachelor in Paradise, she was able to let loose, be herself, have fun, and even explore a relationship (with John Paul Jones). Then, after Clare Crawley's season of The Bachelorette ended prematurely, Adams stepped into the lead role and walked away with a fiance, Zac Clark. The two are still together today.
Tayshia Adams was apparently popular among the contestants of Katie Thurston's season
While a portion of Bachelor Nation makes a point to regularly declare that the show isn't the same without Chris Harrison, another portion has found having two former bachelorettes as hosts to be refreshing. Bristowe and Adams are two incredibly popular alums, and they bring a new perspective to the role.
Caravello told Lynn Hazan that the men of Thurston's season were big fans of Adams themselves.
"Tayshia was so cool, multiple guys were hitting on her the whole night before the rose ceremony," he said.
That said, he also mentioned that the group seemed to "like Katie too."
"All of them are super nice guys," he said of the contestants. "Really a group of awesome dudes. Karl was the least favorite though. They all seem to like Katie too!"
Tayshia Adams wants to be part of the changes the Bachelor franchise is making
Adams and Bristowe stepped into the host position during a time of turbulence in the franchise. Adams told The Hollywood Reporter in June 2021 that she has already seen a difference in the way things run since Harrison left.
"For me, I know that we are a huge step for the franchise," she said of being the first woman host, along with Bristowe. "I wanted to make sure that people saw that women supporting women is an amazing thing to see on television. We do not have to tear each other down. We can help each other. You're seeing us front and center help support another person. There are so many steps that are being taken to change the franchise right now, but this was something that I wanted to definitely be a part of and have my hand in. And if I can help change the franchise in any way, or change peoples' perspectives on the show, then I wanted a part of that."