'The Bachelorette': Dale Moss & Clare Crawley Update Fans on Their Engagement
[Spoiler alert: Clare Crawley's relationship with Dale Moss after The Bachelorette 2020.]
The Bachelorette Season 16 took a turn when Clare Crawley picked Dale Moss after four episodes. Viewers were shocked by the quick romance. Naturally, everyone went to Moss and Crawley's social media feeds to check whether the reality stars were still together. Now, Crawley and Moss have shared an update about their engagement on Instagram — and it does not disappoint.
Dale Moss proposed to Clare Crawley on 'The Bachelorette'
RELATED: 'The Bachelorette': Who Did Tayshia Adams Pick as Her Winner? Reality Steve's Finale Spoilers Are Dramatic
Everyone knows Bachelor Nation is on an accelerated timeline. But as host Chris Harrison said, Crawley "blew up" The Bachelorette. In the fourth episode on Nov. 5, Crawley and Moss revealed they were in love with each other. Crawley also let go of the other contestants. Then Moss proposed to the lead.
"I want to be here for you, I want to be strong. I want you to feel protected. And I want nothing more than to keep moving forward, to be there for you," Moss said. "The best has yet to come. I'm not going anywhere, and I want to make you happy each and every day. With that being said… I'm gonna do it. Clare, will you marry me?"
The former NFL player got down on one knee and unveiled Crawley's stunning Neil Lane engagement ring. The bachelorette instantly accepted the proposal. "Thank you so much for showing up," Crawley said.
Clare Crawley and Dale Moss share their engagement news with Bachelor Nation on Instagram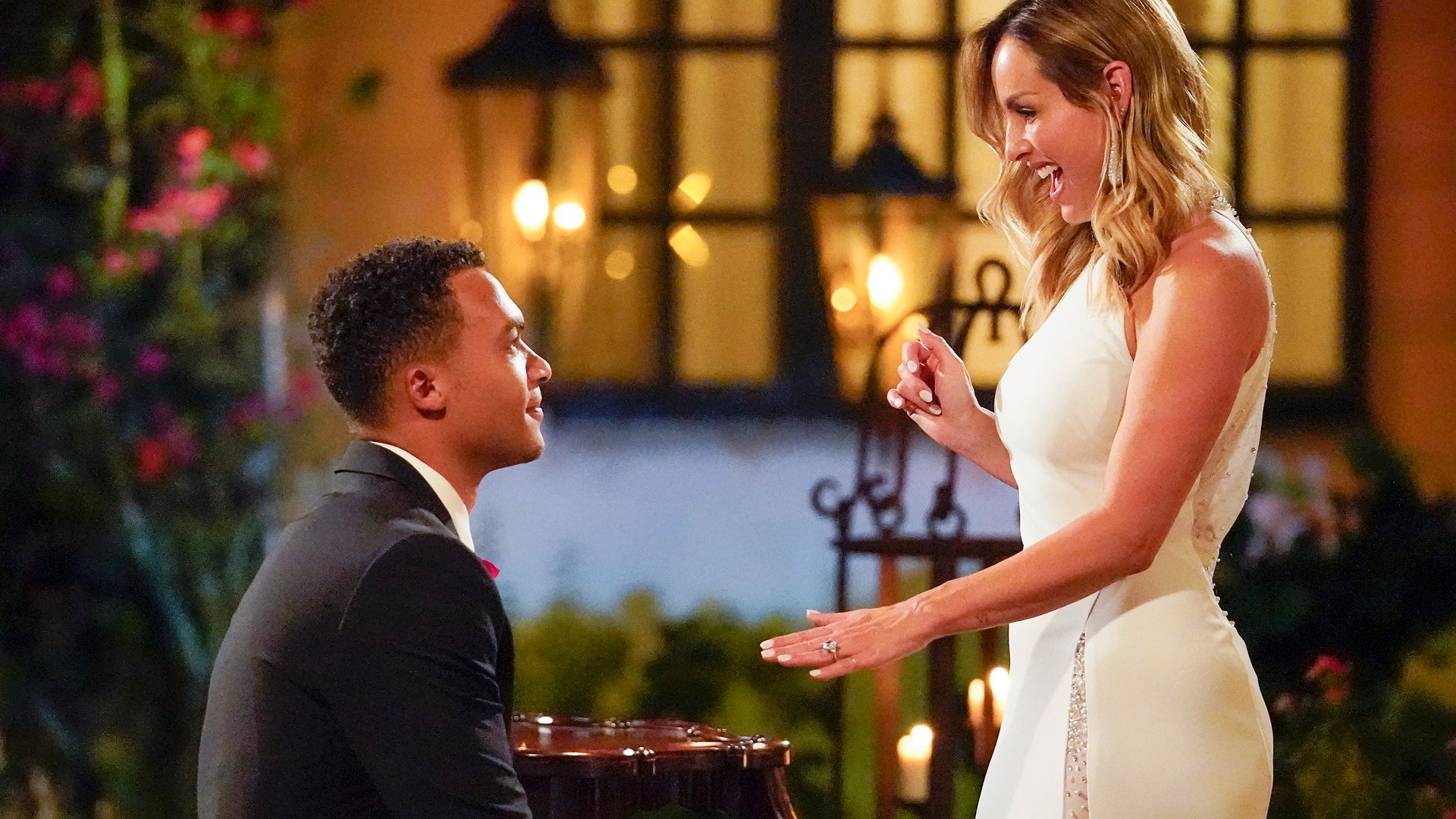 RELATED: 'The Bachelorette': Did Tayshia Adams Just Give a Clue About Her Ending?
Following Crawley and Moss' engagement, The Bachelorette continued on. The ABC reality series introduced the new lead, Tayshia Adams, without an update on the final couple. But Crawley and Moss celebrated their big reveal on Instagram, telling Bachelor Nation fans they are still very much together.
"It's official!! Love wins!!!!" Crawley wrote on Instagram. "I love you @dalemoss13"
Meanwhile, Moss wrote, "Never a point I won't show up for you @clarecrawley."
Then, the Bachelor Nation alums shared a few public outings as an official couple. On Nov. 7, Crawley shared a fun Instagram video with her new fiancé as they grabbed their "first coffee together." Moss also revealed they were spending the day exploring Sacramento.
"This is everything," Moss wrote on Instagram. "Finally the VIP tour of Sacramento!"
Clare Crawley and Dale Moss open up about their future after 'The Bachelorette'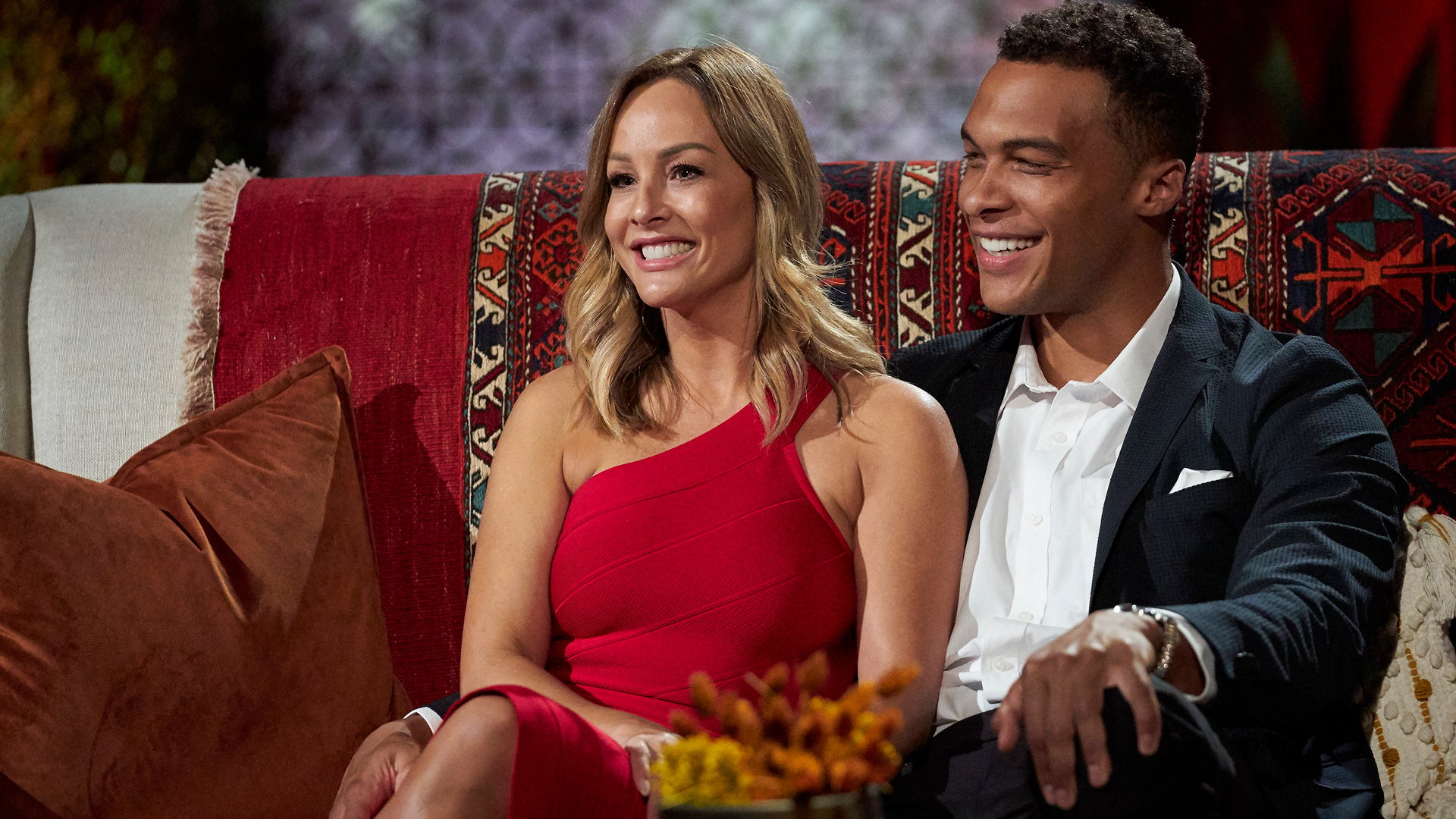 RELATED: 'The Bachelorette': Why Rachel Lindsay Thinks Tayshia Adams and Clare Crawley Will Get Their Love Story
As Bachelor Nation fans can tell from Instagram, Crawley and Moss are excited about their lives together after The Bachelorette. When speaking with Becca Kufrin and Rachel Lindsay on the Bachelor Happy Hour podcast, Moss and Crawley revealed they've been discussing their future family plans and where they want to live. 
"What I love about Dale is that he isn't scared about the future. I talk about babies all the time, and he's like, 'Yeah, that's what I want.' It doesn't scare him," Crawley said. "We were house hunting today and picking out the area we want to live in. He knows what's important to me is, right now, being here for my mom."
Moss also pointed out he works in New York. However, he acknowledged the importance of living in Sacramento, as Crawley's mother has dementia.
"This hasn't been a tough decision, like what needs to happen in the future. As long as we're together, for me, that's all that matters," Moss said. "We're building a life, we're building a foundation. We want to have a home here. And ultimately, the number one thing is we're both secure and safe."
Crawley added, "With such a short engagement, the root and the core is we're not going to give up on each other and we've got each other's backs. … And I don't need a lot more than that."
Check out Showbiz Cheat Sheet on Facebook!