'The Bachelorette': Are Dale Moss and Clare Crawley Married? The Reality Stars Respond to Fans Who Think a Wedding Already Happened
[Spoiler alert: The Bachelorette Season 16.] Despite all the drama on The Bachelorette Season 16, Clare Crawley and Dale Moss proved that love still exists. Four episodes into the season, the Sacramento hairdresser gave her final rose to her frontrunner. Now, some Bachelor Nation fans seem to believe Moss and Crawley are already married. And while the couple recently debunked the rumors, they're currently "dabbling" with wedding plans. Here's what they said.
Dale Moss and Clare Crawley got engaged on 'The Bachelorette' Season 16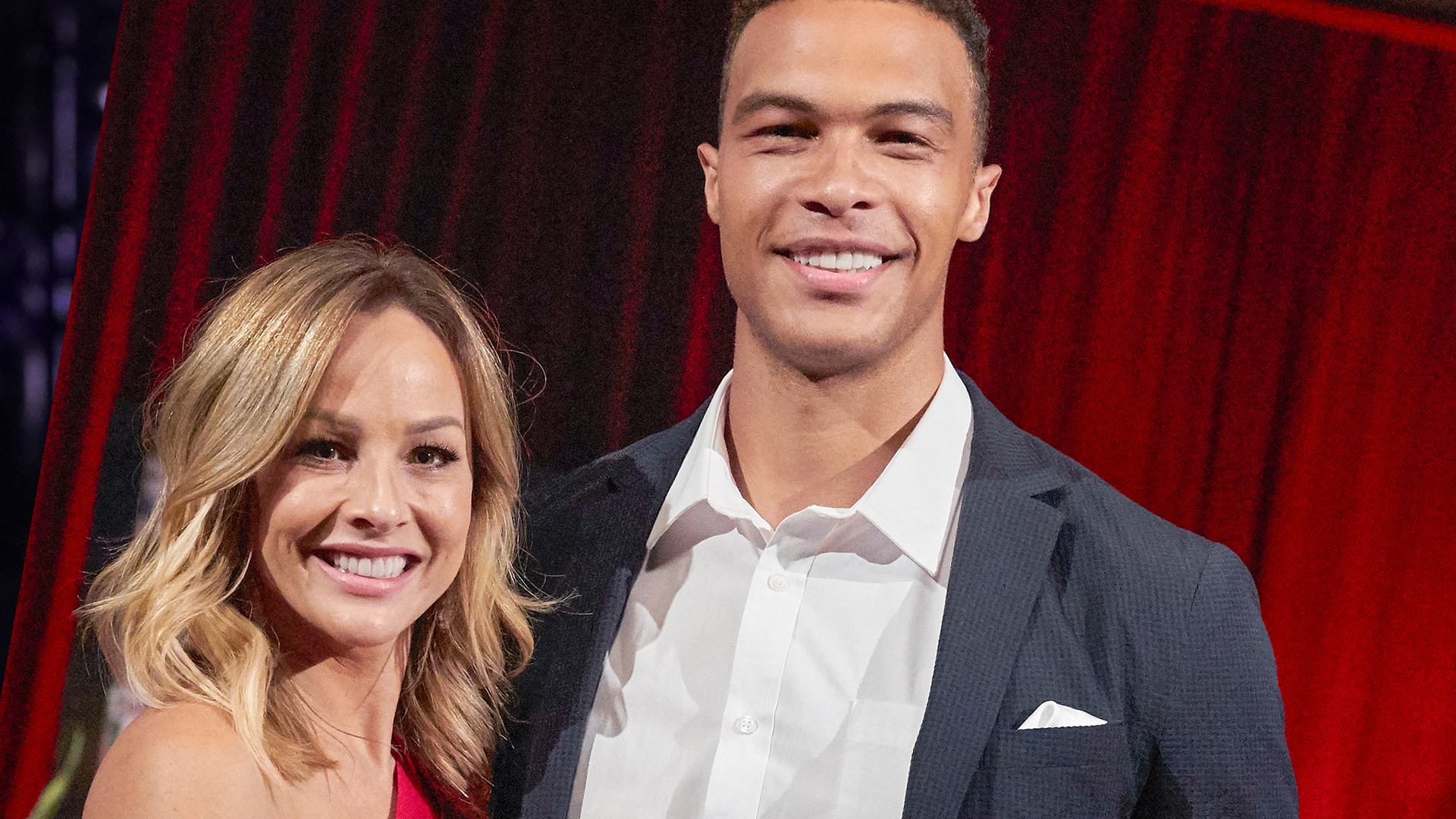 Crawley and Moss got engaged on The Bachelorette Season 16 Episode 4. At the start of the episode, Bachelor Nation host Chris Harrison told Crawley the cast could see how she felt about Moss. But while the lead acknowledged all the great suitors this year, she admitted she was head over heels for Moss. So she decided to quit the show to pursue her frontrunner. 
During a one-on-one date, Crawley told Moss she was falling in love with him, and he reciprocated. So in the end, Moss proposed to Crawley. Meanwhile, Crawley gave Moss her final rose. 
"We're engaged," the couple said in a confessional interview. "It's wild that we're here right now. But when you know, you know. This is how it was supposed to happen at the beginning. We saw this coming a long time ago."
Clare Crawley and Dale Moss are not married after 'The Bachelorette'
Following Moss and Crawley's engagement on The Bachelorette Season 16, many fans wondered whether the couple got married. Crawley was spotted wearing a second band on her ring finger. But according to Entertainment Tonight, Crawley pointed out she wasn't married to Moss. The former lead also noted she bought the ring for herself. 
Meanwhile, Crawley and Moss stopped by the Bachelor Happy Hour podcast with Rachel Lindsay and Becca Kufrin on Nov. 6. The newly engaged couple opened up about their relationship and time on the show. Then Lindsay brought up the rumors within the fandom.
"There's a rumor out there that you're already married," Lindsay said on the podcast. But Crawley quickly shot it down.
"Let's not even start! Honestly, there are so many rumors out there since day one. I mean, he's my fiance," Crawley said. "It's still unreal. It's like, 'Oh my god, he's my fiance.' I love saying it, still."
Moss also pointed out he wants to enjoy his engagement with Crawley. But they're still thinking about the future, as they're house hunting in Sacramento and discussing their plans for children.
"This is definitely the best time. We get to be ourselves and really share that," Moss said. "Just from the beginning, it's not uncomfortable for us to be looking at houses. We're in this to build our future and build our lives — and that's what we're doing!"
Crawley later added, "What I love about Dale is that he isn't scared about the future. I talk about babies all the time. And he's like, 'Yeah, that's what I want.' It doesn't scare him."
Clare Crawley and Dale Moss are 'dabbling' with wedding plans now
While Crawley and Moss aren't focused on getting married right this second, The Bachelorette couple is starting to think about their future wedding plans. 
"We're dabbling," Crawley told Lindsay and Kufrin on Bachelor Happy Hour. "You know how it kind of is with guys. He's not scared of anything. But I'm like, 'Here's my wedding dress idea, and here's the wedding date I wanna get married.' And he's like, 'OK!'"
Later, Crawley shared she wasn't a huge fan of big weddings. Rather, the hairdresser said she wanted to "island pop to different countries" with Moss and come back to have a "beautiful ceremony" with family and friends. She also hinted Chris and Bri from The Bachelor: Listen to Your Heart may "serenade" them at the wedding. But whatever happens when Crawley and Moss tie the knot, the Bachelorette alums are just excited to share time together now.
"We don't have anything crazy planned right now," Crawley said. "When I rewatch the shows, people are like, 'We're just excited to do things.' And genuinely, he knows what I want to do. I just want to go to Target together."
Moss added, "We have so much fun together. Our biggest thing is we are just itching to go out and do the simple things in public. But we have fun just chilling around the house."
Check out Showbiz Cheat Sheet on Facebook!