'The Bachelorette': Who Is Dale Moss? Fans Think Clare Crawley Quit Filming for Her First Impression Rose Pick
Who is Dale Moss from Clare Crawley's 'Bachelorette' journey and is he the reason for the rumors about Crawley quitting and being recast with Tayshia Adams?
[Spoiler alert: The Bachelorette Season 16.] Clare Crawley's journey on The Bachelorette just started filming, and it's already the most dramatic season ever. Recently, Bachelor Nation spoiler king Reality Steve shared some unverified tea suggesting Crawley will be recast with Tayshia Adams. Many viewers also believe Crawley is being replaced because she quit The Bachelorette for Dale Moss, who was reportedly her first impression rose pick. But whether or not the rumors are true, who is the early frontrunner caught up in this popular fan theory? Here's what viewers should know.
Who is Dale Moss from Clare Crawley's season of 'The Bachelorette'?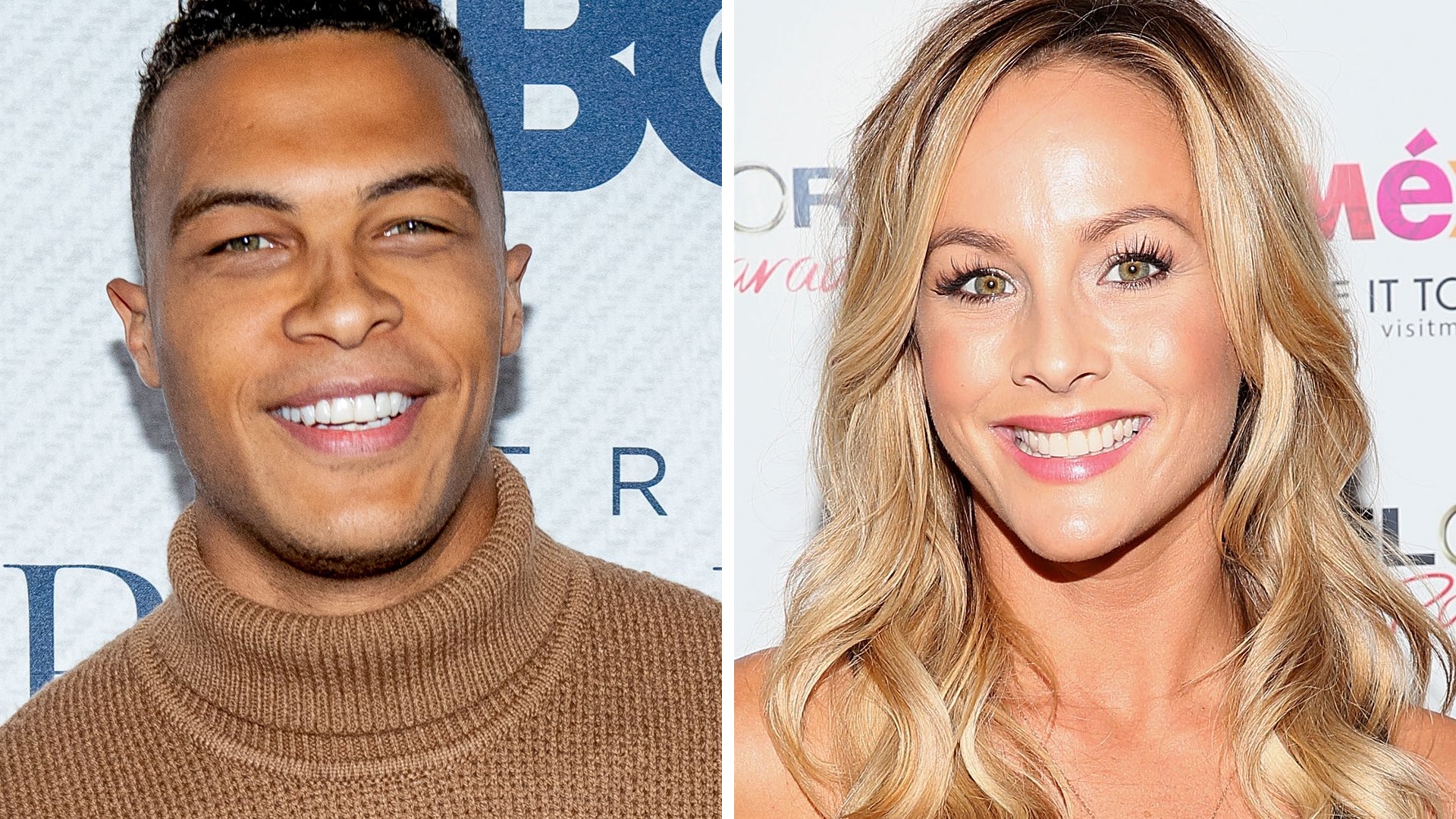 Crawley's season of The Bachelorette was originally scheduled to start filming back in March 2020. However, production was postponed due to the coronavirus (COVID-19) pandemic. Meanwhile, the franchise took the time to recast Crawley's men. Then when the final Bachelorette Season 16 cast was released, Moss was on the list.
According to his website, Moss is an athlete, model, and host. The 6'3" tall 31-year-old from South Dakota is a former NFL wide receiver for the Green Bay Packers, Tampa Bay Buccaneers, and Chicago Bears. Moss also signed with Wilhemina models in 2015. But currently, he is a Special Olympics Global Ambassador and runs a personal fitness website from New York City.
Meanwhile, Bachelor Nation fans can find Moss' Instagram account under the handle @dalemoss13. The profile is currently private. But it's likely Moss will go public again once The Bachelorette is over.
Why 'The Bachelorette' fans think Clare Crawley quit the show for Dale Moss
On July 19, Bachelor Nation creator Mike Fleiss confirmed Crawley's season of The Bachelorette started filming. 
"The journey has begun!!! First Rose Ceremony in the books. Super emotional and —of course— dramatic!#TheBachelorette," Fleiss wrote on Twitter. 
Then on July 29, Reality Steve shared an early spoiler for Crawley's season, indicating Moss received the new bachelorette's first impression rose on night one. 
"Although early social media activity was leading people to believe he never made it on the show or was eliminated night 1, that was never the case," the blogger tweeted. "Dale Moss received Clare's first impression rose."
Though according to Life & Style Magazine, there's more to Crawley and Moss than just the first impression rose. An unnamed source allegedly told the publication Crawley has "already fallen in love" with Moss and doesn't want to continue filming. 
A day later, Reality Steve refuted the claims. He noted Crawley signed a contract with the franchise and she can't just quit for Moss. But during an Instagram Live on July 31, the blogger revealed he has reason to believe Crawley will be replaced by Tayshia Adams as the next bachelorette. Though whether or not that has to do with Moss and Crawley's relationship has yet to be determined.
Why 'The Bachelorette' fans think Clare Crawley was recast with Tayshia Adams
On July 31, a Reddit user shared unverified information about Crawley's season of The Bachelorette. The post claimed production was having problems with the hairstylist during filming. But they've since recast Crawley with Adams. 
"Tayshia is already quarantining at the hotel and they should be taking her phone on Friday (today)," the Redditor wrote. "The plan is for her to call back some of guys that have already been eliminated."
Meanwhile, Us Weekly revealed The Bachelorette producers reached out to eliminated contestants and asked them to come back to La Quinta Resort, where the show is being filmed. 
"Last weekend, producers reached out to backup Bachelorette contestants who had been vetted for Clare's season but were ultimately not cast to film at La Quinta," the unnamed source told the publication. "When producers reached back out, out of the blue, it was very apparent that something had happened with production."
Then during his Instagram Live on July 31, Reality Steve shared he knows of a contestant who was asked to return. And while the blogger admitted he wasn't sure what was going on with Crawley, he was "very certain" Adams is currently in La Quinta. Though he still needs more confirmation moving forward.
For now, Bachelor Nation fans will just have to wait and see what Crawley, Moss, and possibly Adams are up to as The Bachelorette continues production. But whatever happens next, viewers are ready for the ride.
Check out Showbiz Cheat Sheet on Facebook!