'The Bachelorette': Dale Moss Responds to Backlash Following Clare Crawley Split
Days after The Bachelorette Season 16 star Dale Moss confirmed his split with Clare Crawley, the 32-year-old took to his Instagram Stories to share more details. Here's everything the reality stars have said about the breakup so far.
Dale Moss and Clare Crawley break up after 'The Bachelorette'
RELATED: 'The Bachelorette': When Will Zac Clark and Tayshia Adams Get Married? The Reality Stars Teased Their Wedding Plans
At the start of the new year, many Bachelor Nation fans wondered whether Crawley and Moss broke up. Then on Jan. 19, Moss confirmed the split in an Instagram post that has been since-deleted.
"I wanted share with you all that Clare and I have decided to go our separate ways," Moss wrote on the social media platform. "We appreciate the love and support we've received from so many people, but this is the healthiest decision for both of us at this time."
Meanwhile, Crawley suggested that her breakup with Moss wasn't exactly mutual.
"I was made aware of a 'mutual' statement at the same time you all were, so I've needed some time to really digest this," Crawley wrote on Instagram. "Speaking for myself, my intentions with this relationship have always been very clear, so the truth is I am crushed. This was not what I expected or hoped for and am still trying to process this."
Dale Moss opens up about his breakup with Clare Crawley on Instagram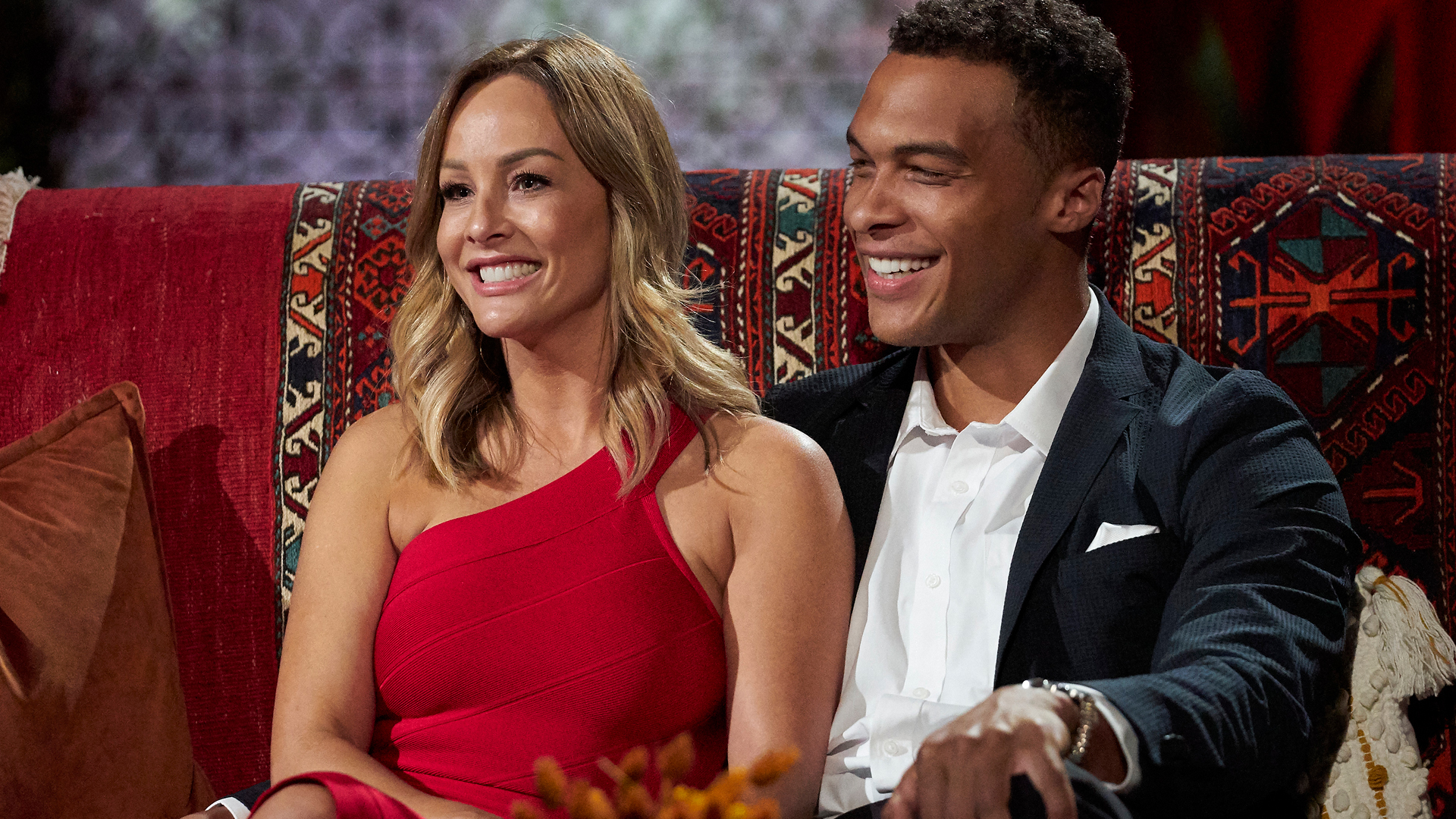 RELATED: Chris Watson and Bri Stauss Break Up After 'The Bachelor: Listen to Your Heart'
When Crawley and Moss confirmed the end of their relationship two months after their engagement was televised on The Bachelorette, fans started wondering about the reason for the split. Some viewers pointed the finger at Moss when Crawley implied she was blindsided. Then on Jan. 21, E! News claimed Moss cheated on Crawley throughout their entire engagement. That said, Entertainment Tonight reported that the cheating accusations were untrue.
"The 'girl' they have in question of him 'cheating' with is a longtime friend of his," a source told the publication. "The 'girl' they have in question of him 'cheating' with is a longtime friend of his."
Meanwhile, Moss opened up about his breakup with Crawley in a series of Instagram Stories published on Jan. 25.
"I finally feel comfortable getting on here after having some time to process everything that's gone on," he said. "I know a lot of y'all have seen me smile on social media, and say I don't seem burdened by this. But, that's the farthest thing. This time has sucked."
RELATED: Will 'The Bachelor' Finale Include Matt James' 'After the Final Rose' Special?
Then Moss seemingly addressed the rumors, noting they were both to blame for the end of the relationship.
"Building a relationship together is tough, especially when you're doing it in the public eye, and the media will take things and run with it," Moss said. "People will spread lies or always want to point the finger. But, the fact of the matter is, there's no one person to blame in this situation. Like every relationship, we've had our ups and downs."
Moss also appeared to address Crawley's statement on Instagram.
"The statements that came out, this didn't come out of nowhere," Moss said. "I love Clare and respect Clare enough to let her know how I feel, even if that's against the expectations of everybody else."
He continued, "I wanted nothing more than to make this relationship work. I put my heart and soul into it each and every day. And I've wanted nothing more than to build a healthy relationship."
The Bachelorette alum concluded his Instagram Story by telling his followers what to expect from him moving forward.
"While this is going to be difficult, what you'll see from me is trying to practice what I preach, and try to put my best foot forward each and every day," Moss said. "And while trying to find some sense of normalcy, I'm also going to try to find joy and happiness in each day — and continue to share that."