'The Bachelorette': Are Dale Moss & Clare Crawley Still Together or Engaged Now?
Are 'The Bachelorette' Season 16 stars Clare Crawley and Dale Moss still together or engaged now after the 2020 season ended filming?
[Spoiler alert: The Bachelorette Season 16 Episode 4.] The Bachelorette fans have been keeping a close eye on Dale Moss and Clare Crawley since the premiere. Everyone could see Moss was Crawley's frontrunner, and the couple's connection has only grown stronger. But are Crawley and Moss still together after The Bachelorette Season 16? It's been a few months since filming ended. So here are all the spoilers so far.
[Update at the bottom.]
Dale Moss and Clare Crawley's love story on 'The Bachelorette' Season 16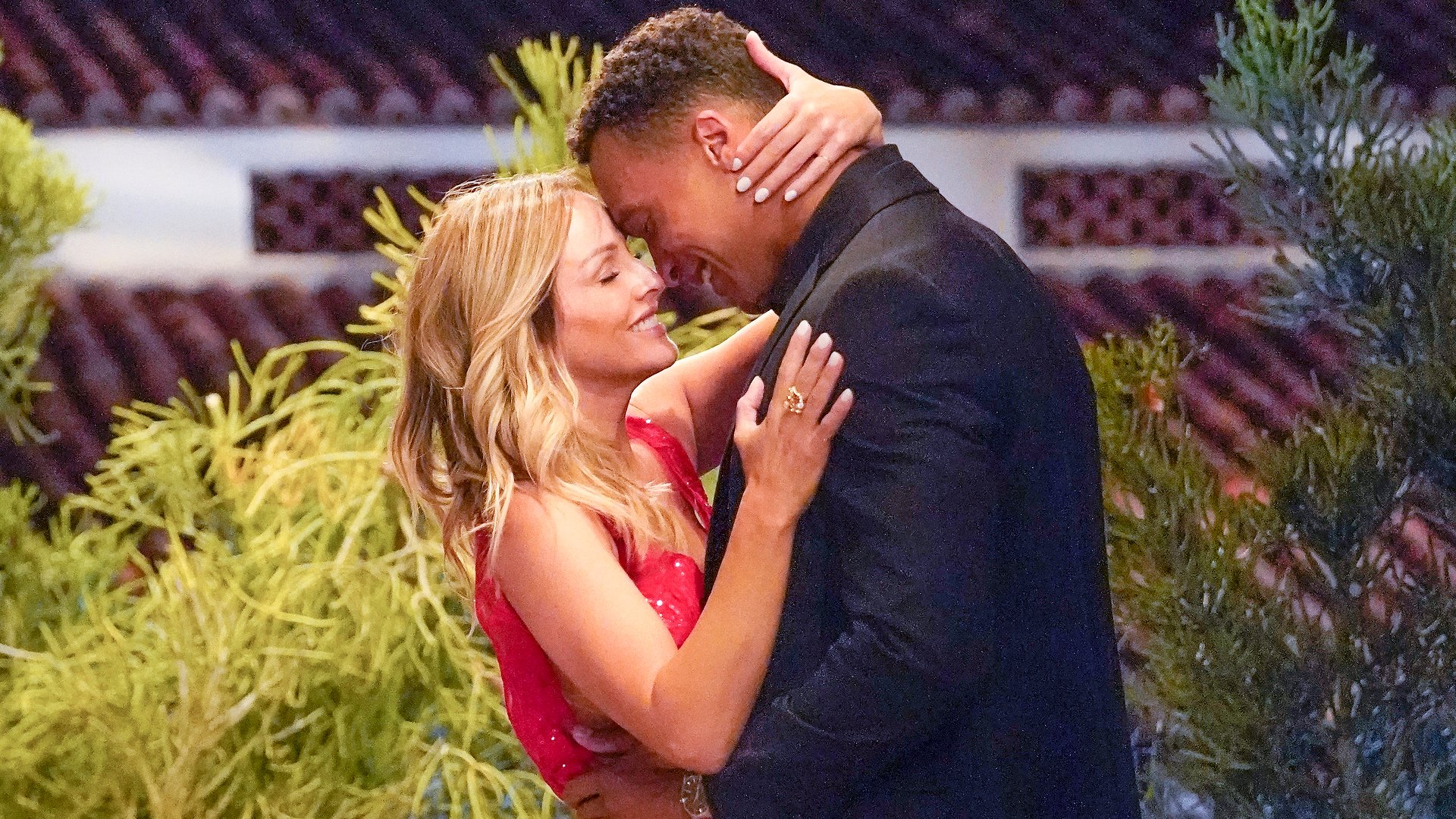 Moss made quite the impression on Crawley in The Bachelorette Season 16 premiere. When the 32-year-old stepped out of the limo, Crawley felt like she just met her husband. Then when speaking with Entertainment Tonight about the moment, Crawley revealed it was unlike any she's ever experienced.
"Just standing in front of a man, connecting on that level, and it being electric between each other — I've never felt that instantly like that before," she said. "I never even knew what to expect with those feelings. When you have not experienced it or felt it, you don't know if it exists, but when you feel it, you know exactly what that feeling is."
For the next two weeks, the bachelorette continued to pursue her frontrunner while dating the other contestants. However, many suitors started to notice Crawley's strong connection with Moss. Now, the remaining cast members are wondering whether they're wasting their time. Meanwhile, Bachelor Nation viewers are waiting to see where Crawley and Moss stand in their relationship.
[Spoiler alert: Who will win Clare Crawley's heart on The Bachelorette Season 16.]
Clare Crawley reportedly picked Dale Moss on 'The Bachelorette'
In late July 2020, Life & Style Magazine reported that Crawley picked Moss after less than two weeks of filming The Bachelorette. The publication suggested the Sacramento hairdresser "blindsided" production with her decision and allegedly threatened to quit the show. Meanwhile, both Crawley and host Chris Harrison hinted the spoilers weren't exactly accurate.
Regardless, when The Bachelorette Season 16 started in October 2020, Harrison promised Crawley "blew up" the show. In multiple previews, the host suggested the lead was headed toward disaster. But recently, Bachelor Nation spoiler king Reality Steve revealed Crawley and Moss received their happy ending on The Bachelorette. 
In the Nov. 5 blog post about The Bachelorette Season 16 Episode 4, Reality Steve shared what happened during Harrison's conversation with Crawley. Apparently, the host told Crawley the other men could see her spark with Moss. So she decided to pursue her frontrunner, and the couple received a one-on-one overnight date.
After the date, Crawley and Moss decided to stay together. The Bachelorette lead was also honest with her cast members. But don't worry about the other suitors. According to Reality Steve, Harrison told the contestants they could choose to leave or stay. Then the remaining men met the new bachelorette, Tayshia Adams.
Are Clare Crawley and Dale Moss still together now?
A few days after Life & Style's initial report about Crawley and Moss, the publication claimed The Bachelorette couple got engaged. Meanwhile, Reality Steve was unable to confirm Moss and Crawley's engagement. But he shared they were together back in August. Then in the Nov. 5 post, the blogger updated Bachelor Nation fans. And according to Reality Steve, Crawley and Moss got engaged in The Bachelorette Season 16 Episode 4. 
"Clare says she feels ready for a proposal, and Chris asks Dale about how he's feeling and now that he's done all the steps, the only thing left to do is get engaged," Reality Steve wrote. "They get Dale a ring, and later that night, he proposes to Clare. Dale and Clare are still engaged today."
As always, The Bachelorette fans will have to see what happens to Crawley and Moss as the couple's love story unfolds on ABC. But hopefully, the spoilers are spot-on and the reality stars both get a happy ending. So stay tuned.
Update: Crawley and Moss got engaged in The Bachelorette Week 4. The couple confirmed their relationship is still going strong today.
"It's official!! Love wins!!!!" Crawley wrote on Instagram. "I love you @dalemoss13!!!!
Update: Dale Moss confirms split from Clare Crawley
On Jan. 19, Moss and Crawley went their separate ways.
"I wanted share with you all that Clare and I have decided to go our separate ways," Moss wrote on Instagram. "We appreciate the love and support we've received from so many people, but this is the healthiest decision for both of us at this time."
He continued, "We strongly believe in leading with love and always remaining true to oneself – something our families have taught and instilled in us throughout our lives. We only hope the best things for one another."
Check out Showbiz Cheat Sheet on Facebook!