Who Is Eazy (Uzoma Nwachukwu) From 'The Bachelorette'? Chris Harrison Says Clare Crawley's Contestant 'Gives Great Face'
The Bachelorette Season 16 is just around the corner. So of course, Bachelor Nation fans are itching to find out every detail about Clare Crawley's cast. But that can be a difficult task with 31 men vying for the lead's attention on night one. So who is Uzoma "Eazy" Nwachukwu on The Bachelorette? Host Chris Harrison says Eazy will be an "easy" fan-favorite.
Who is Eazy (real name Uzoma Nwachukwu) from Clare Crawley's season of 'The Bachelorette'?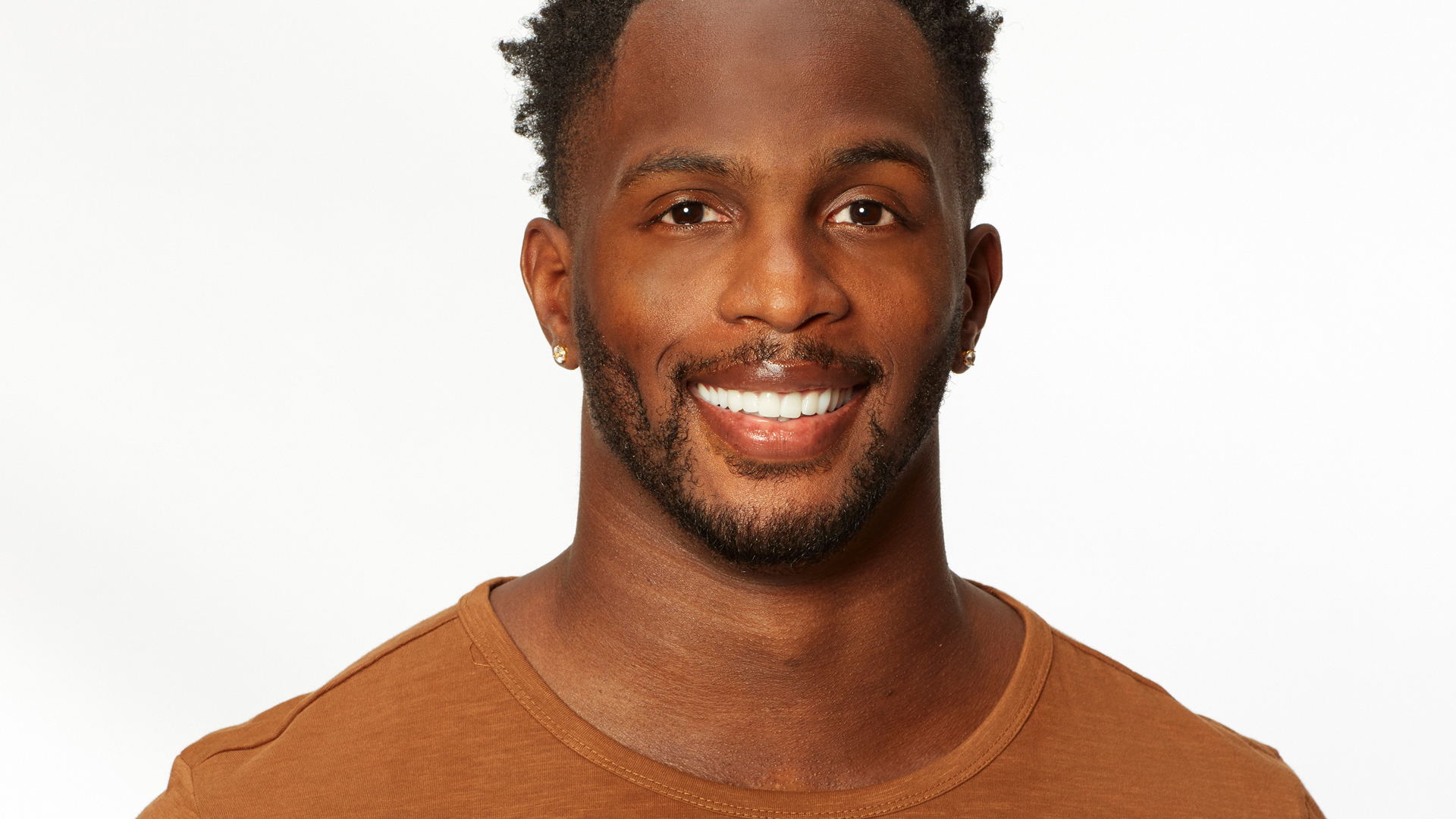 Eazy is a 29-year-old sports marketing agent and former NFL player. He was a wide receiver for the Dallas Cowboys, Houston Texans, and Seattle Seahawks. According to Eazy's Bachelorette bio on ABC.com, he's from Newport Beach, California. But in a recent Instagram post, Eazy pointed out he's from Texas.
"So by the way…I did a thing," Eazy wrote on Instagram of his Bachelorette journey. "P.S I'm from ALLEN, TX !!! Don't play me lol."
Meanwhile, Eazy's profile on ABC details why the reality star is the "total package," from his career to his fun personality. The bio also suggests that Eazy gave up his life on the field to focus on his personal life, as he's "ready to find his queen." 
"Eazy is a hopeless romantic who loves being in a relationship and says he is looking for a woman to be the other half of a power couple," the ABC profile reads. "She has to have passion to be great in her career, but also know how to turn off work mode and enjoy the fun side of life. Above all, Eazy wants to make his family proud."
Chris Harrison says Eazy will be a 'Bachelorette' fan-favorite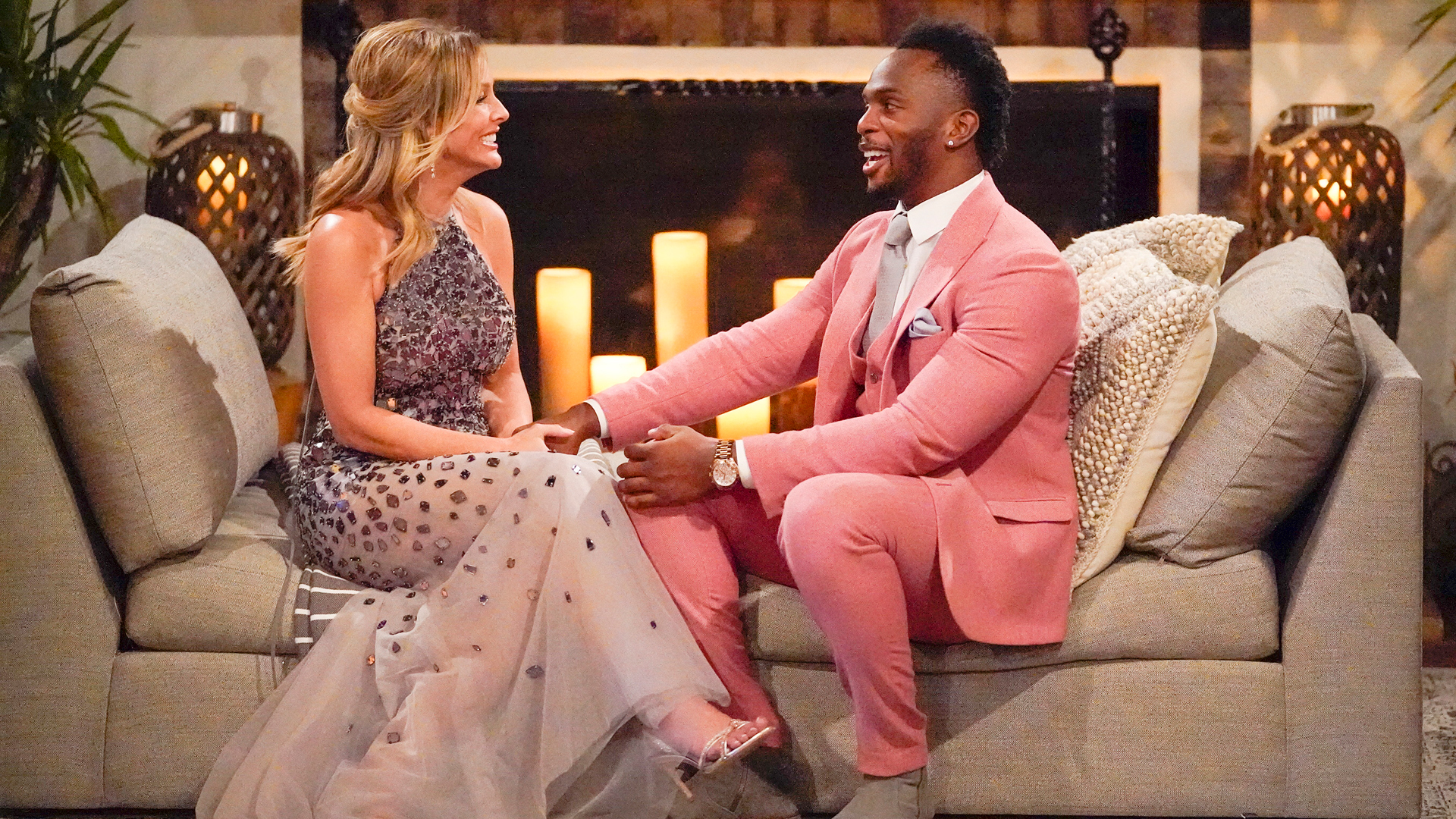 When Harrison introduced The Bachelorette Season 16 cast on Sept. 29, the host told Bachelor Nation they were going to "love" Eazy. 
"I mean just the name alone. Eazy," Harrison said. "He's 'Eazy' to get along with, he's 'Eazy' on the eyes, he's 'Eazy' to talk to. 'Eazy' to listen to. He's 'Eazy' like Sunday morning."
Then Harrison revealed Eazy "came in hot" during The Bachelorette premiere. But the host promised the contestant makes a good impression, and it lasts throughout the season. "This guy is a bundle of energy," he said. "I truly love him. I mean this in a good way."
Meanwhile, Harrison hinted Eazy will be the go-to guy for reaction shots. So fans better prepare to keep an eye on the cast member all season long. 
"Eazy gives good face," Harrison said. "When I go in and I give news, oftentimes you guys might know it's dramatic or bad. I stir things up. Eazy, I always look to him for the reactions in the room. No matter who's talking, what kind of news you're giving, Eazy gives great face."
He continued, "You know, I think that in that first promo, you guys don't know these people yet. But that was Eazy that was sinking down and gave the good look. That's him, so watch for Eazy. He's going to be a fan-favorite."
Eazy may be a fan-favorite on The Bachelorette, but does that mean he makes it far on Crawley's season? Everyone will have to wait and see. The premiere starts Tuesday, Oct. 13, on ABC.
Check out Showbiz Cheat Sheet on Facebook!