'The Bachelorette' Finale: Reality Steve's Latest Spoilers Spark New Theories About Who Tayshia Adams Ends Up With
As The Bachelorette Season 16 finale approaches, fans are itching for spoilers about Tayshia Adams' ending. Of course, many viewers have turned to Bachelor Nation blogger, Reality Steve (Steve Carbone), who has correctly predicted multiple seasons in the past. But recently, the spoiler guru issued a last-minute correction about The Bachelorette finale, including Adams' final rose pick. So here are the blogger's possible theories thus far.
[Potential spoiler alert: Tayshia Adams' ending on The Bachelorette Season 16 finale.]
Reality Steve corrects his spoilers about 'The Bachelorette' Season 16 with Tayshia Adams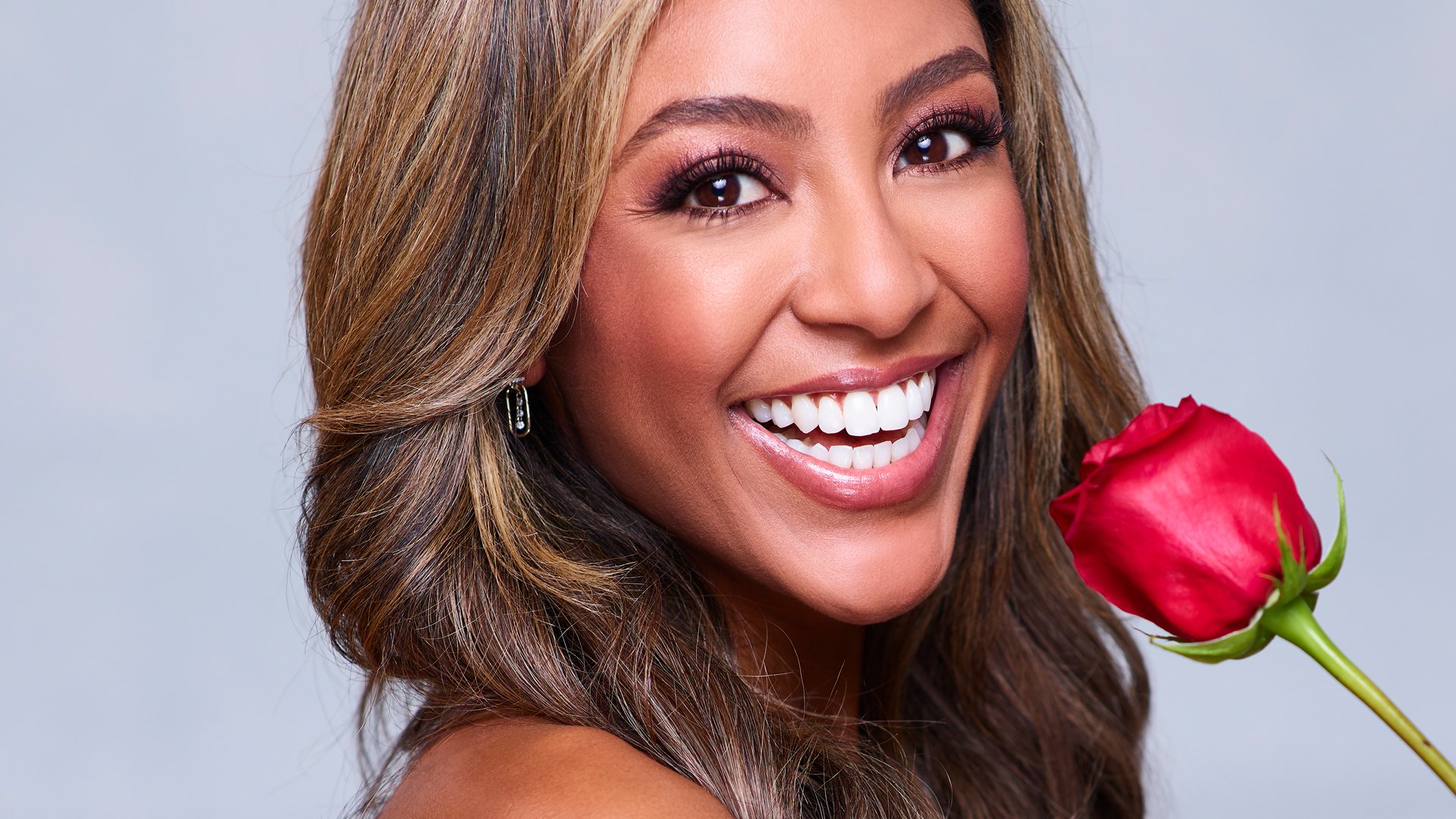 RELATED: 'The Bachelorette': Tayshia Adams Doesn't Regret Telling Zac Clark She Was 'Falling in Love'
When Reality Steve spoiled Adams' Bachelorette finale in November 2020, he shared Ben Smith, Zac Clark, Brendan Morais, and Ivan Hall made it through to the top four. The prediction came true in the Dec. 14 episode.
That said, Reality Steve claimed Brendan's family didn't show up for Hometowns. He also alleged Brendan self-eliminated because he wasn't ready for another relationship following his divorce. Meanwhile, the blogger claimed Adams picked Zac C. over Ben in The Bachelorette finale. But he wasn't sure whether the couple was still together.
Regardless, Reality Steve corrected his previous Bachelorette spoilers in a blog post on Dec. 15. He admitted he was wrong about Ben making it to the final two. Apparently, the contestant will be eliminated after his Hometown date.
Meanwhile, Reality Steve revealed Brendan doesn't self-eliminate around Hometowns. Brendan also allegedly takes the final-two spot alongside Zac C. But even so, the blogger was unable to confirm who Adams actually chooses in the finale.
Update: On Dec. 21, Reality Steve updated fans on The Bachelorette Season 16 finale. According to the blogger, Brendan will self-eliminate during his Fantasy Suite date. Meanwhile, Ben will return after he was sent home. But as for the final rose, that's anyone's guess. So get ready.
Reality Steve theorizes what could happen on 'The Bachelorette' finale
RELATED: 'The Bachelorette': Why Tayshia Adams Isn't Disappointed Her Season Was Filmed in One Location
In the Dec. 15 post, Reality Steve made it clear he could not confirm his Bachelorette finale spoilers. Nevertheless, the blogger shared what he's been told thus far.
"Over the last month, I've had two different people tell me that Tayshia chose Zac at the end," Reality Steve wrote. "At some point after filming they broke things off, and that she is currently back in touch with Brendan and they are slowly working on a relationship."
Meanwhile, Reality Steve brought up a few more questions moving forward. He theorized The Bachelorette producers could still set up Brendan's self-elimination, meaning Ivan and Zac C. could become Adams' final two. He also speculated that Zac C. is "most likely" Adams' final pick. But at this point, nothing is confirmed. So Bachelor Nation fans will just have to wait and see.
"Bottom line is I don't know with any certainty what happens at the end of this season," Reality Steve wrote. "First time since Des' season where you didn't know going into the finale what the correct ending was. Could it change in the next week and I get the ending? I guess it's possible."
What Tayshia Adams and Chris Harrison say about 'The Bachelorette' 2020 finale
RELATED: 'The Bachelorette': Chris Harrison Hints Tayshia Adams' Ending Could Leave Her 'Broken-Hearted'
The uncertainty about Adams' Bachelorette finale isn't too much of a surprise. In recent seasons, the leads have changed their endings post-finale. So really, anything can happen in Bachelor Nation.
Meanwhile, in an interview with Glamour from October 2020, Chris Harrison was asked whether The Bachelorette team was still following Adams and Clare Crawley after taping the finale. Then the host seemingly suggested fans may have to wait for the After the Final Rose special to find out what really happens in the end. He said:
If you have a couple…how to follow that and capture that? We've gotten really good at that. Years ago, in the beginning, we were not adept at helping couples thrive and spend time together for you to see later on. Now when we do an After the Final Rose or Tell All special, we think about how to capture that story after filming ended. Now we will continue to tell that story even after the cameras "stop rolling," because they don't.
RELATED: 'The Bachelorette': Why Noah Erb Changed His Mind About 'Bachelor in Paradise' Season 7
Now, as The Bachelorette Season 16 finale approaches, Harrison has continued to tease Adams' emotional ending. But ultimately, the host questioned whether the lead's feelings will be reciprocated.
"She is falling in love. These men are in love," Harrison told Us Weekly in December 2020. "But are they all willing to go where she wants this to go? Are they willing to take that last step? And maybe those previews show you, it's not gonna end well."
Clearly, Bachelor Nation fans are in for a wild ride when The Bachelorette Season 16 comes to a close. But whatever happens, Adams hinted she gets what she wanted out of the show.
"I got out of it exactly what I was looking for," Adams told Access in November 2020. "I'm happy because I really was myself, my authentic self. And that's all I could ever really ask for."
The Bachelorette Season 16 finale airs on Dec. 21 and Dec. 22 on ABC.
Check out Showbiz Cheat Sheet on Facebook!