'The Bachelorette': What Happened to Greg Grippo and Katie Thurston? New Reality Steve Spoilers Are Overwhelming
Many Bachelorette fans believe Katie Thurston's season is Greg Grippo's to lose. The first impression rose winner has had a solid connection with the lead since the very beginning. So naturally, many viewers are wondering whether Katie will pick Greg in her finale.
Nevertheless, multiple Bachelorette previews seem to question whether Greg and Katie end up together after a bad breakup. Then recently, Bachelor Nation blogger Reality Steve released new details about the couple's future. So here's what happened to Greg and Katie, according to Bachelorette spoilers.
[Spoiler alert: This article contains potential spoilers about what happened between Katie Thurston and Greg Grippo in The Bachelorette Season 17.]
Why fans think Greg Grippo will leave Katie Thurston in 'The Bachelorette' 2021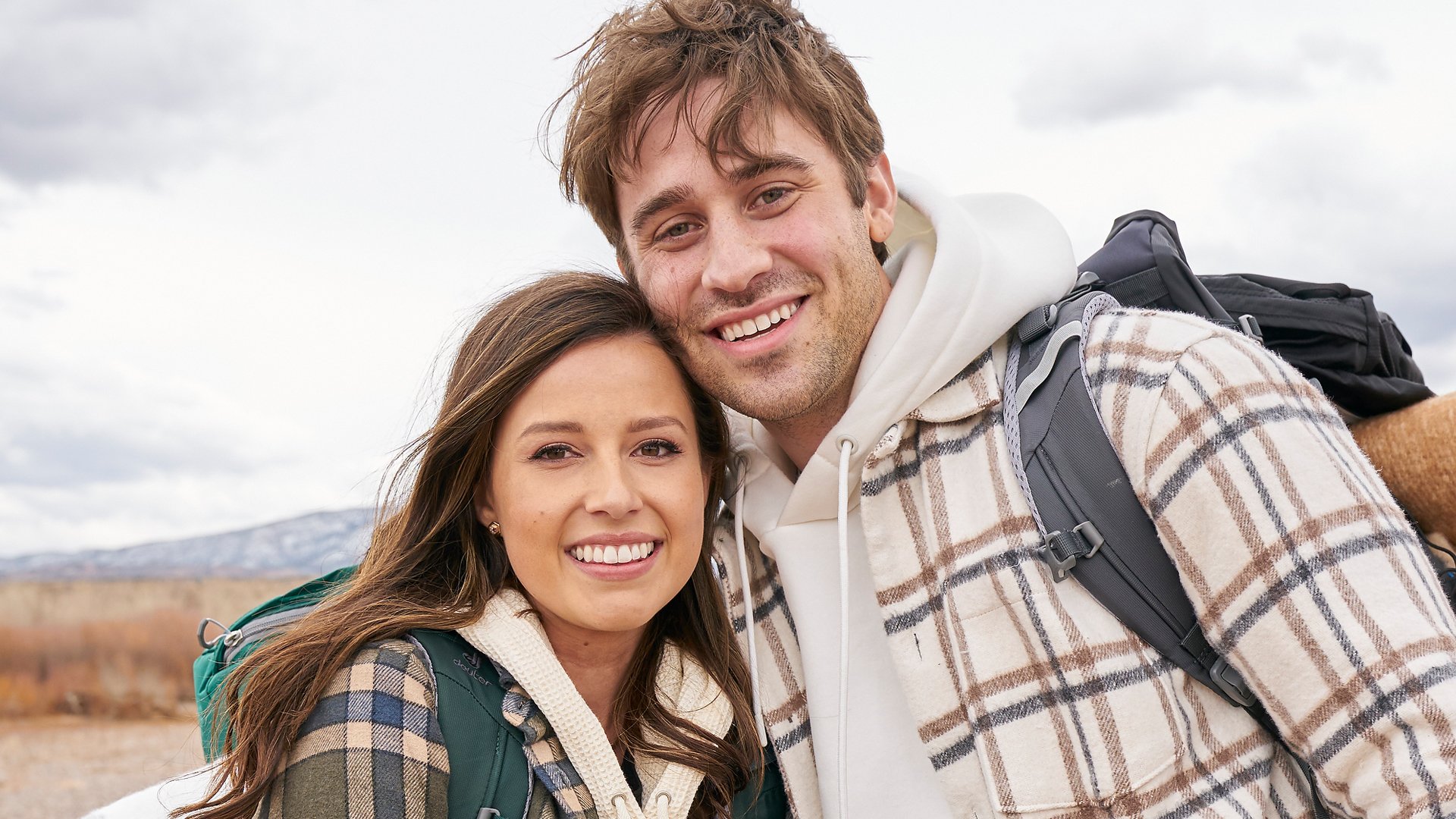 RELATED: 'The Bachelorette': Katie Thurston's First Impression of Blake Moynes Will Probably Surprise You
Greg and Katie had a solid start in The Bachelorette Season 17. Greg made an impression on limo night, and the couple shared the first one-on-one of the season. Then by week 6, both Katie and Greg revealed they were falling in love with each other.
That said, The Bachelorette team dropped a few clues suggesting that Greg and Katie don't leave together in the end. The season previews showed Greg trying to escape producers. There's also a moment where Katie almost quits her season. And of course, the scenes could be unrelated. But both clips appeared to be filmed in the same location.
Meanwhile, Katie and Greg's conversations seemed to be hyperfocused on the possibility that Greg will leave the show. The bachelorette constantly reassured her frontrunner throughout her season, particularly after Blake Moynes joined the house. Then in week 5, Katie admitted she was scared Greg wanted to self-eliminate.
Reality Steve's new 'Bachelorette' spoilers on Greg Grippo and Katie Thurston
RELATED: 'The Bachelorette': Katie Thurston Teases a New Villain Worse Than Thomas Jacobs
For weeks, The Bachelorette fans have been wondering whether the editors have been foreshadowing a big breakup. Then on July 14, Reality Steve shared spoilers about what happened to Katie and Greg during Fantasy Suite week.
According to the blogger, it's likely Greg will become the next villain of Katie's Bachelorette season. The contestant allegedly speaks to Katie on an "off day" during overnight dates, and the conversation will eventually lead to his elimination. Reality Steve also claimed the couple will have a "back and forth" fight, and Greg's exit will "not be pretty."
"All I know is the fight happens during a day off between overnight dates," Reality Steve wrote. "Greg is having a real hard time understanding why she'd want to be with anyone else, and it escalates from there. So much so I've been told 'it's the worst fight we've ever seen on this show.'"
Reality Steve also questioned what will actually happen when the argument between Greg and Katie airs live on The Bachelorette Season 17. At this point, the blogger doesn't know how the scene will play out onscreen. But even so, he claimed both parties were "crying" and "raising their voices" at each other.
"It's a giant s— show," Reality Steve wrote.
Reality Steve theorizes what happens after Greg Grippo and Katie Thurston break up
RELATED: 'Bachelor in Paradise' Spoilers 2021: Reality Steve Reveals Couples Who Get Engaged and Cast Pairings in Season 7
Whatever happens to Greg and Katie as The Bachelorette Season 17 finale approaches, it seems we're in for a wild ride. Previously, the new lead revealed the ending of her journey was "unexpected." Meanwhile, Reality Steve predicted what could happen after Greg leaves the show.
"It's definitely not a traditional ending as Katie says, and once Greg leaves after this blowup, I'm sure there's some weirdness on how Katie continues on because clearly she was into him," Reality Steve wrote. "I'm sure she wasn't expecting this blowout to happen."
However, even if Katie feels "some weirdness" after Greg's exit, the blogger suggested the bachelorette will eventually get her happily ever after. But for now, we'll just have to wait and see how Katie ends up with her final pick in The Bachelorette finale. Get ready.
The Bachelorette Season 17 airs Monday nights on ABC.