'The Bachelorette' Confirms a Major Greg and Katie Theory After Hometowns
On Aug. 2, the new episode of The Bachelorette Season 17 broke everything viewers knew about Katie Thurston and Greg Grippo. For weeks, many Bachelor Nation fans have been trying to figure out how the couple's journey ends. Now, it seems The Bachelorette just confirmed a major theory about Greg and Katie — here's a quick recap of what happened after Hometowns.
[Spoiler alert: This article contains spoilers about Greg Grippo and Katie Thurston in The Bachelorette Season 17 Episode 9.]
Why 'Bachelorette' fans thought Greg Grippo would leave Katie Thurston's season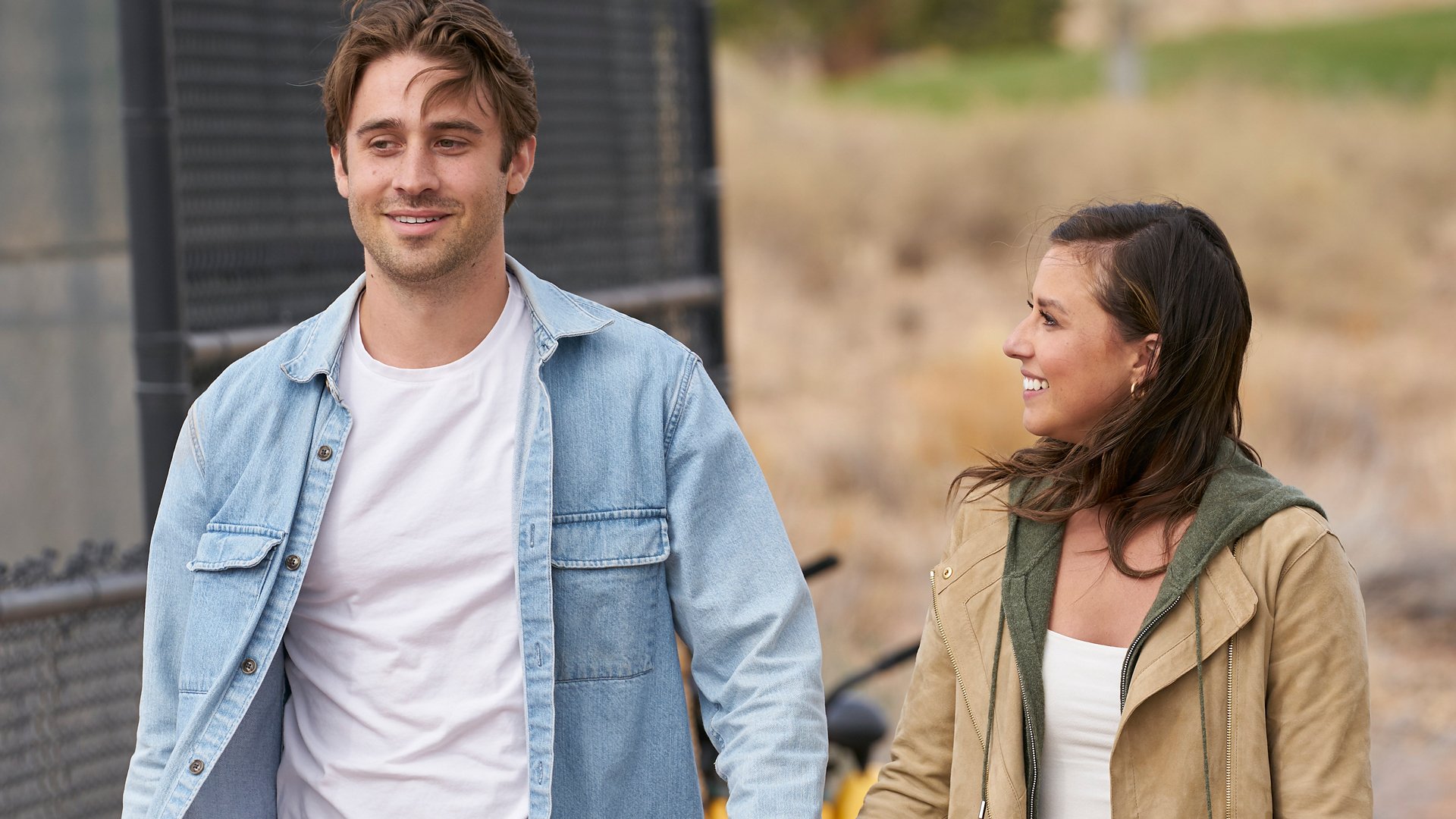 Many Bachelorette fans knew Greg was Katie's frontrunner the moment they met. The contestant received the first impression rose. He was also the first cast member to get a one-on-one date. But despite their early connection, Katie was worried Greg wanted to leave the show.
"Truthfully, one of my biggest fears is you wanting to leave," Katie told Greg in week 5.
Then on their second one-on-one date in week 7 of The Bachelorette, Katie suggested that she still held onto those fears. 
"If I'm being honest, I feel like you're gonna leave," Katie said. "I see how you get during the group dates, and it scares me."
Why did Greg Grippo and Katie Thurston break up in 'The Bachelorette' 2021?
Now, it seems The Bachelorette team was trying to foreshadow Greg and Katie's fate. After Katie met Greg's family during Hometowns, the couple spoke. The contestant revealed that he was in love with Katie and wanted to marry her. But when Katie didn't respond the way he wanted, things started to unravel.
Greg told Katie he didn't understand how she didn't know who she was going to pick. The bachelorette also thought that her cast member was losing trust and wanted to give up on their relationship. Then Greg said he didn't think that Katie would hold things back from him.
The next day, Greg tried to claim that Katie "completely dismissed" his feelings after their Hometown Date. He thought that Katie didn't understand what he was saying. At first, Katie was confused, and she apologized multiple times. She also reassured her frontrunner, revealing that he has "always" been her number one. But it wasn't enough, and it seemed like Greg stopped believing in Katie's words.
In the end, Greg broke up with Katie because he thought he deserved more.
"I deserve more than what I've been given from your side," Greg said. "I'm not happy here anymore. I'm done here."
What Katie Thurston told Kaitlyn Bristowe ahead of 'The Bachelorette' finale
After Greg left Katie behind, the bachelorette broke down and hid from the cameras. Eventually, co-host Kaitlyn Bristowe came to speak with Katie, and the lead revealed how she was feeling.
Katie shared that she felt blindsided, heartbroken, and defeated. Then when Kaitlyn asked whether Katie wanted to get back together with Greg, the bachelorette admitted she didn't think she could get him back. 
Now, it seems Katie doesn't think she can continue her Bachelorette journey. She doesn't know how to get over the "biggest heartbreak" of her life. She also asked someone to book her flight home. But even so, it seems the story isn't over yet. We've got a three-hour finale ahead of us. So get ready. 
The Bachelorette Season 17 finale airs Monday, Aug. 9, 2021.