'The Bachelorette': JoJo Fletcher Says Replacing Chris Harrison Was 'Crazy'
The Bachelorette Season 16 has been one wild ride — and it's just getting started. Early on, the ABC reality series replaced Clare Crawley with Tayshia Adams after the original lead fell in love with Dale Moss. Now, there's going to be another unexpected — but temporary — switch-up. In The Bachelorette episode on Dec. 1, JoJo Fletcher will fill in for host Chris Harrison. Here's why and what Fletcher has to say about her new role.
Why JoJo Fletcher temporarily replaces Chris Harrison on 'The Bachelorette' Season 16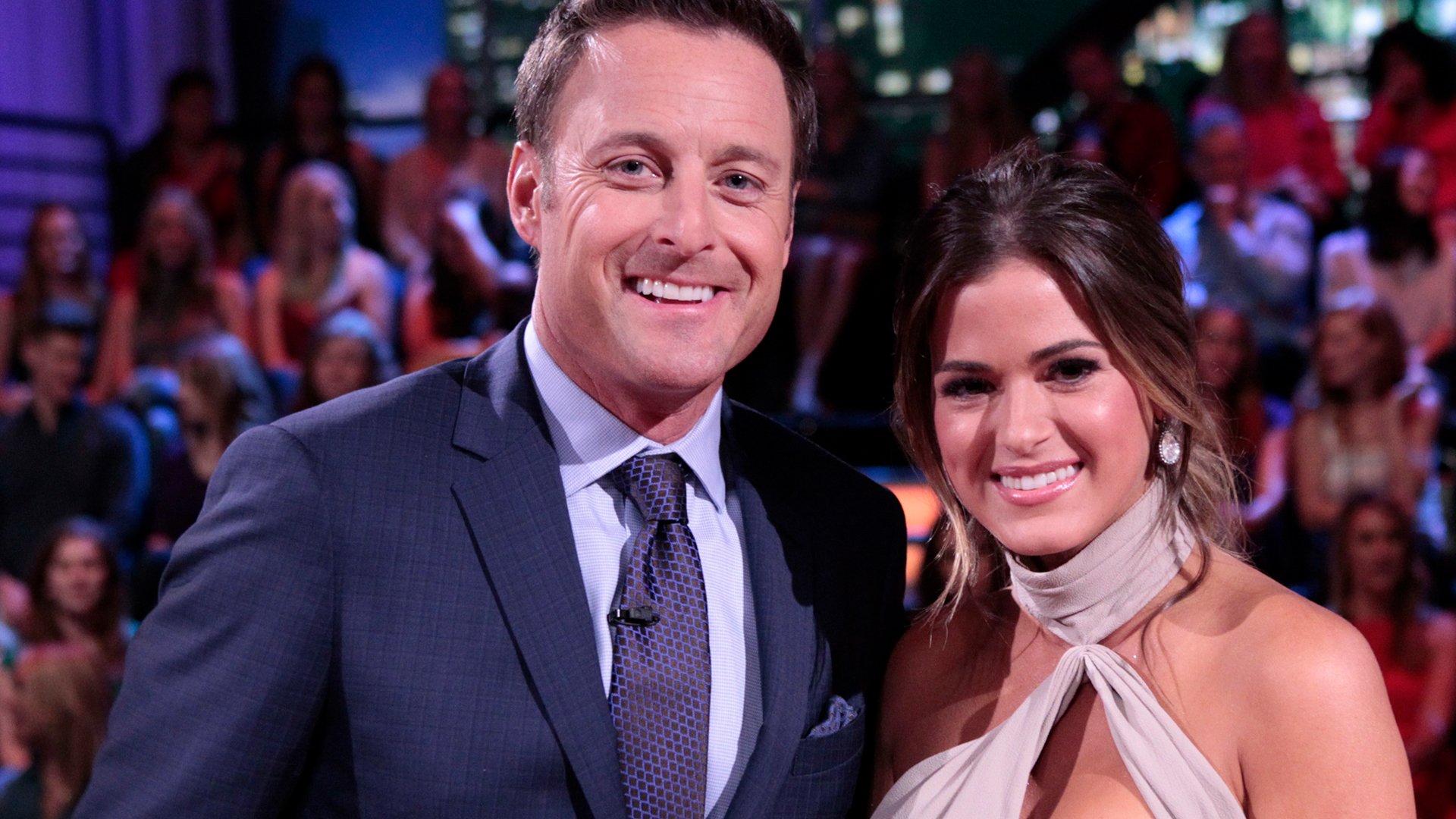 RELATED: Are JoJo Fletcher and Jordan Rodgers Married or Engaged After 'The Bachelorette'?
Back in August 2020, Bachelor Nation fans buzzed when Harrison left The Bachelorette bubble at the La Quinta Resort & Club in Palm Springs. At the time, Harrison dropped off his son, Josh, at college. Then everyone went wild when rumors suggested Fletcher would be Harrison's replacement. Two months later, Fletcher confirmed she would briefly step in for Harrison on The Bachelorette Season 16. 
"It got out that I was there helping out Chris, who had to take a little bit of time off to go be with his son going to college," The Bachelorette Season 12 star told Us Weekly. "I jumped right into a mix of a whole bunch of things going on without really knowing anything that had gone on. So, it was definitely crazy."
Meanwhile, Fletcher hinted her episodes on The Bachelorette will be worth the watch. "This whole season is going to be very crazy and dramatic," she said. "I'm sure everyone's heard of it before, but it really will be! And it was fun."
Fletcher also recognizes Harrison as the "greatest of all time" Bachelor Nation host. So don't expect the switch-up to be permanent. "I just went in there and tried to make them proud and not ruin The Bachelorette," she said. "I was never going to go in there and try to be Chris, I was going to try and help him out. And you know, do as best as I can."
JoJo Fletcher will be on 'The Bachelorette' Season 16 Episode 8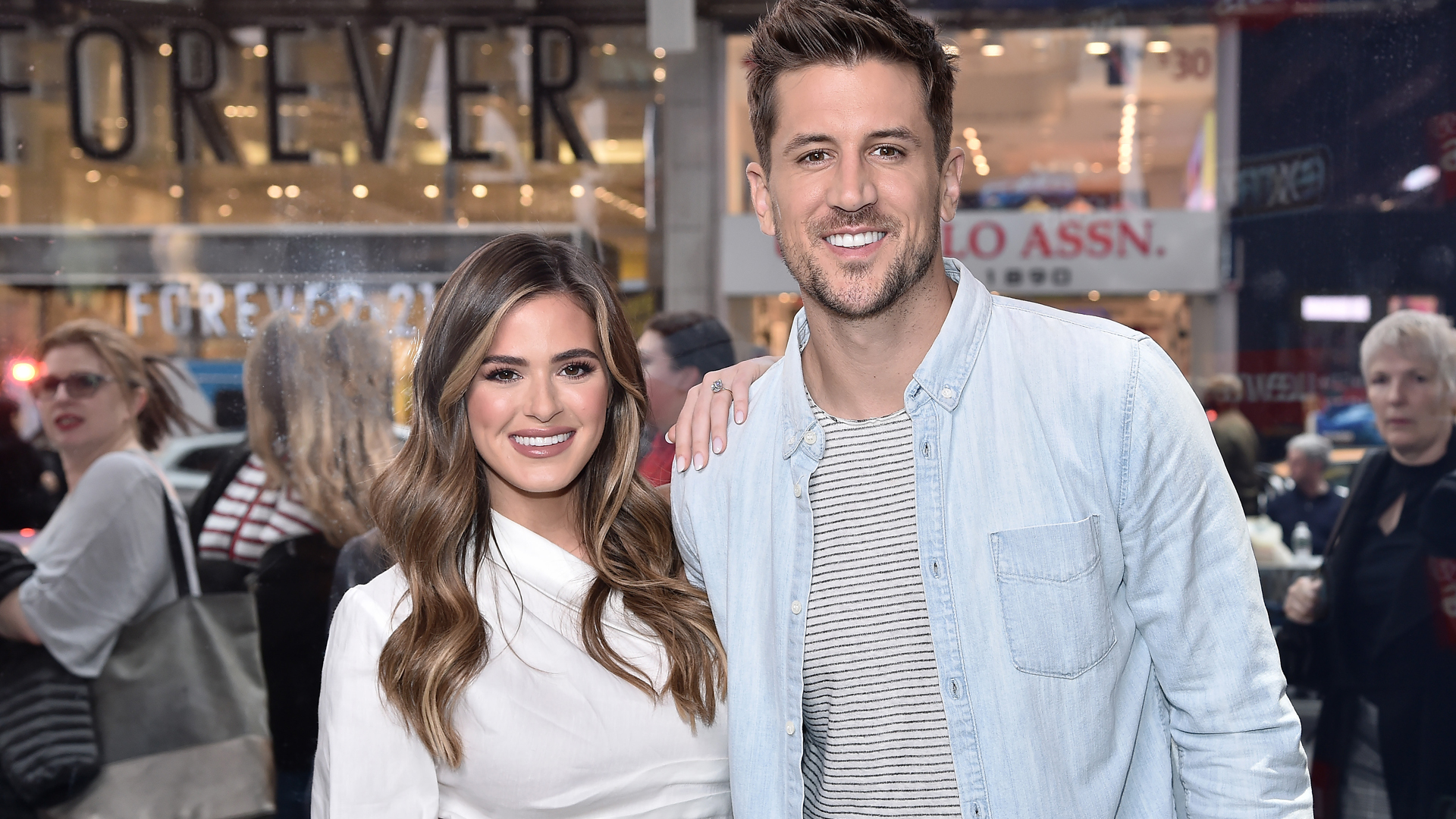 RELATED: 'The Bachelorette': Noah Erb and Tayshia Adams' Relationship Is 'Fun' — But Chris Harrison Questions Whether the Contestant Is Husband Material
Finally, Fletcher will return to The Bachelorette on Tuesday, Dec. 1. The synopsis for season 16 episode 8 confirmed the reality star's arrival. But it looks like the reality star will handle a little more than Harrison's hosting duties.
"JoJo arrives to help Tayshia navigate her unsettling emotions, as well as fills in for Chris Harrison when he leaves to accompany his son to college," the ABC press release reads. "The tension mounts between Bennett and Noah and the drama becomes a major distraction for Tayshia. JoJo pays a visit to the two men to set up an impromptu two-on-one date before the next cocktail party."
Clearly, Fletcher will have plenty to do when she arrives on The Bachelorette Season 16. And when speaking with Becca Kufrin and Rachel Lindsay on the Bachelor Happy Hour podcast, Fletcher shared what fans can expect from her guest spot.
"There were scenarios where I had to try and deliver a message that wasn't just JoJo being stupid and saying whatever," Fletcher said in October 2020. "Never the Chris Harrison lines, though. You'll never hear me say, 'This is the final rose.' I'm pretty sure I never said that."
RELATED: 'The Bachelorette': Is There a 'Men Tell All' Episode in Season 16? Fans Hope Tayshia Adams and Clare Crawley's Cast Will Reunite One Last Time
Then when asked whether she got to be a confidante for The Bachelorette lead and contestants, Fletcher revealed it was her favorite part.
"I did get to do that with who was still on the show. That was probably my most favorite thing," she said. "It was a way that I could relate because I've been in that scenario and I've gone through that experience. And that part, I wasn't stressed at all, which was amazing."
Meanwhile, Fletcher described her new Bachelorette role as "super fun" and "super stressful." The reality star also admitted she texted Harrison about the gig after her first day. "After my first go at doing something, I sent him a text and I was like, 'This is not that easy! You totally downplayed it,'" Fletcher said.
Whatever happens when Fletcher makes a splash on The Bachelorette Season 16, it certainly seems like Bachelor Nation viewers are in for a treat. The ABC synopsis hinted Fletcher will swoop in and initiate Adams' two-on-one date with Bennett and Noah. And given Fletcher's comment about her first challenge, there's bound to be some drama. So stay tuned.
Check out Showbiz Cheat Sheet on Facebook!