'The Bachelorette': Who Is Justin Glaze? Katie Thurston Says Her Contestant Is the Most Attractive
We're deep into The Bachelorette Season 17 with Katie Thurston, and many fans are still wondering about cast member Justin Glaze. The contestant impressed everyone with his art skills. But he's since faded into the background. So who is Justin from The Bachelorette 2021? Here's what we know about Katie's suitor, including his Instagram, age, and job.
'The Bachelorette' 2021 star Justin Glaze's age, job, and what's he looking for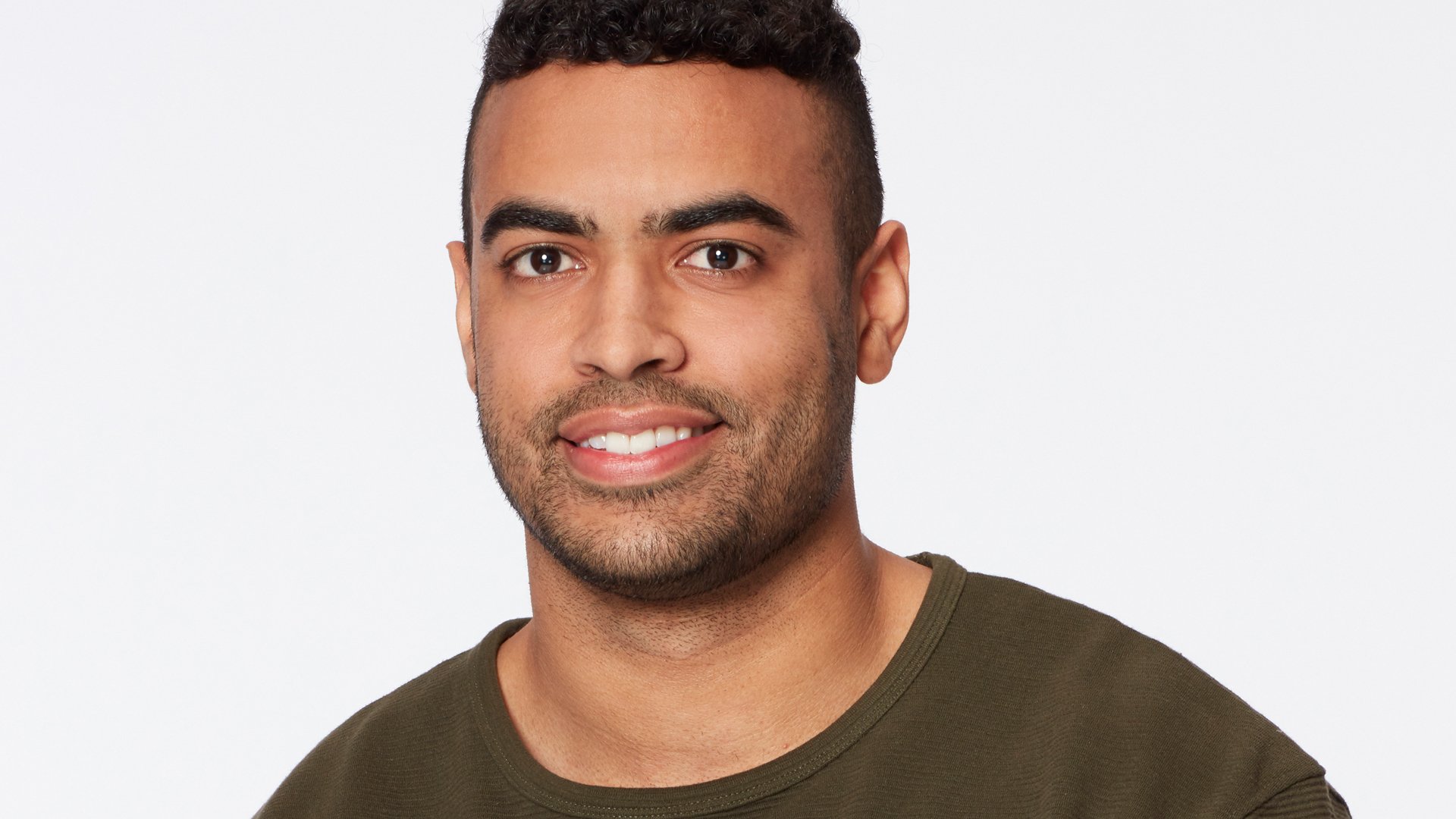 RELATED: 'The Bachelorette': Who Has Blake Moynes Dated? The Contestant From Katie Thurston's Season Has a History With the Franchise
According to Justin's Bachelorette profile, the 26-year-old is from Baltimore, Maryland. And despite his intro, the contestant isn't a full-time painter. Rather, Justin is an investment sales consultant.
Meanwhile, Justin's bio reveals what the cast member is looking for. But is Katie his perfect match? It's possible.
"For Justin, that one woman is someone who is equally beautiful on the inside and out, trustworthy and committed to the idea of teamwork in a relationship," the profile says. "She's passionate about fitness, but also loves to enjoy a day barbecuing and a good bottle of Sauvignon Blanc."
What is Justin Glaze's Instagram?
RELATED: 'The Bachelorette': Tayshia Adams Says Katie Thurston's Ending Has 'Never Happened Before'
The Bachelorette fans can find Justin's Instagram under the handle @justinglaze. The contestant's social media feed is filled with photos of himself next to his paintings. But more recently, Justin's been promoting his time on the ABC reality series.
Like most Bachelorette contestants, Justin teased his appearance around the June 7 premiere. Then more recently, the cast member made fun of his facial expressions on the show.
"What I thought I looked like vs what the @bacheloretteabc camera man reminds me I actually look like every Monday," Justin wrote on Instagram in June 2021.
What Katie Thurston says about Justin Glaze from 'The Bachelorette' Season 17
RELATED: 'The Bachelorette': Who Is Andrew Spencer? Katie Thurston Says Fans Should Keep an Eye on Her Contestant
While many Bachelorette fans only know Justin for his funny facial expressions, it looks like the contestant might get some more screentime in the new episode on July 12.
ABC recently shared photos from week 6, confirming a wedding photoshoot date with Franco Lacosta. Meanwhile, multiple previews have already shown Katie and Justin together on a similar one-on-one. But whatever happens to the couple in the episode, it looks like Justin makes an impression.
Following The Bachelorette Season 17 premiere, Katie hinted that Justin was a frontrunner. When speaking with ABC10's Your California Life, the new lead named contestants to look out for. Then Katie mentioned Connor Brennan, Greg Grippo, Tre Cooper, and Justin. Then in an interview on Good Morning America, Katie noted that Justin was the "most attractive" cast member on her Bachelorette season.
[Spoiler alert: This article contains spoilers about Katie Thurston's ending in The Bachelorette 2021.]
Are Katie Thurston and Justin Glaze still together after 'The Bachelorette'?
RELATED: 'The Bachelorette': Katie Thurston's First Impression of Blake Moynes Will Probably Surprise You
It seems there might be a spark between Katie and Justin in The Bachelorette Season 17. Of course, fans will have to watch what unfolds in the coming weeks. But according to Bachelor Nation spoiler king Reality Steve, Justin will make it far on Katie's season. That said, the blogger claimed the couple will eventually break up.
In June 2021, Reality Steve shared a few spoilers about Katie's Bachelorette ending. The franchise blogger claimed Justin will make it through to the final four. So it's possible we'll see Justin's Hometown date. But in the end, Katie will allegedly pick someone else.
As of this write-up, ABC has yet to confirm the details of The Bachelorette Season 17 finale. So as always, fans will just have to wait and see what happens next. Stay tuned for updates.
The Bachelorette Season 17 airs Monday nights on ABC.