'The Bachelorette': Katie Thurston Teases What Blake Moynes Really Painted
The Bachelorette Season 17 Week 7 left many fans wondering what Blake Moynes painted during the art group date. Now, Katie Thurston and Kaitlyn Bristowe have revealed a few details about the painting. But it looks like the mystery behind the art piece might be prolonged for a few more weeks. So here's what Katie and Kaitlyn teased about Blake's drawing from The Bachelorette. 
Why 'Bachelorette' fans want to know what Blake Moynes painted
In the new episode of The Bachelorette Season 17 on July 19, Katie took Blake, Andrew Spencer, Michael Allio, and Justin Glaze on a date. The group was instructed to create "sensual" and "thought-provoking" pieces of art with Katie as the muse. 
Justin painted a stunning rose with stick figures on the side. Andrew S. also presented a painting about sushi. Then Michael A. sculpted a butt. But it was Blake who stole the show. 
Blake's painting, titled "Life," was entirely censored. The contestant also made it clear that his artwork was about sex.
"This is just a physical visual representation of one of the most amazing, beautiful things that humans are able to do on a daily basis," Blake said. "Not a lot of species can do that. That magic. These [censored] are also the beginning of life."
Then when speaking with Bachelorette producers, Blake said, "Being, like, unapologetically a sexual, open person is OK."
Katie Thurston teases Blake Moynes' painting from 'The Bachelorette' Week 7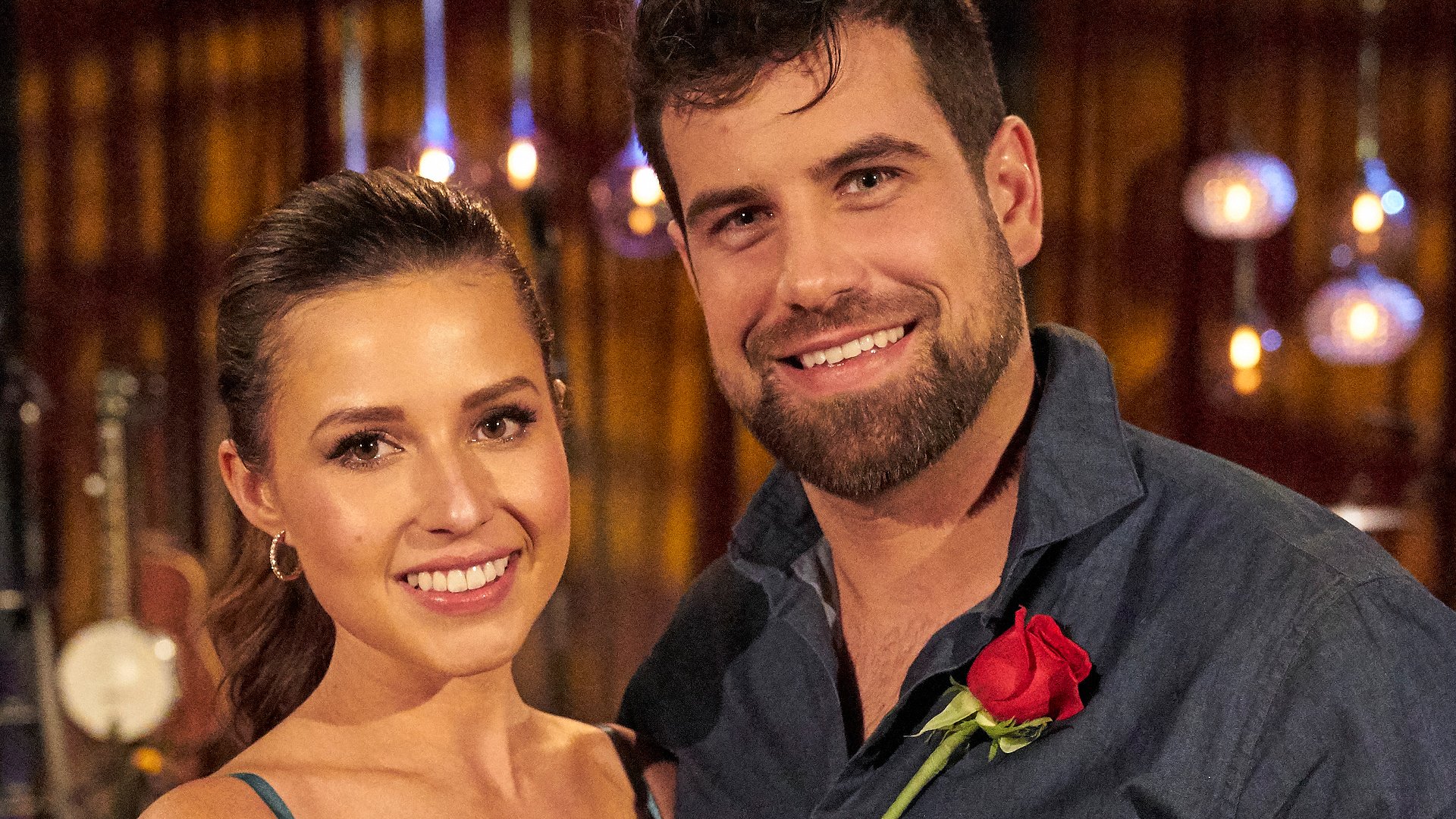 In the July 22 episode of Off the Vine, Kaitlyn and Katie discussed the group date from week 7 of The Bachelorette. Katie teased some scenes Bachelor Nation fans didn't get to see, explaining that Andrew S.'s sushi painting was "maybe not safe for television." The two bachelorettes also dropped a few clues about Blake's painting.
At first, Kaitlyn shared how she described the piece of art to her producer. "I feel like he either [spoiler] his [spoiler] or it was his [spoiler] on a black piece of paper," she said. 
Then Katie revealed she kept Blake's artwork from the group date. The Bachelorette star also suggested that she'll eventually unveil the painting. But even so, Bachelor Nation fans will have to wait a few more weeks.
"I have kept every gift, piece of art, knickknack from this show entirely, from every single guy. That being said, I do have it," Katie said. "So I think I might just wait for a reveal later, you know, build the suspense, and do a big reveal in a couple weeks. On the painting, it was [spoiler]."
Blake Moynes on his drawing from 'The Bachelorette' Season 17 Week 7
Now, Bachelor Nation fans will have to wait and see what Blake drew on the group date. But it seems the contestant is game to share his artwork one day. Following The Bachelorette Season 17 Week 7, many fans wanted to see Blake's uncensored painting. Then ABC executive Rob Mills responded to the comments on Twitter.
"If Blake oks this, I will," Mills wrote. 
Blake also chimed in. "I think theres a right time, place and maybe price for charity," he tweeted.
Whatever Blake painted in The Bachelorette Season 17, the contestant certainly made an impression. So stay tuned. It looks like Bachelor Nation fans could be getting a sneak peek soon.
The Bachelorette Season 17 airs Monday nights on ABC.