'The Bachelorette': How Katie Thurston Really Felt About the Cody and Aaron Feud
The Bachelorette Season 17 premiere left fans wondering what Cody Menk did to Aaron Clancy and how the two contestants knew each other. But luckily, Katie Thurston got to the bottom of the drama in the new episode on June 14. Then in a recent interview, Katie revealed how she really felt about Cody and Aaron in week 2 of The Bachelorette — here's what she said and a breakdown of what went down before the show started filming.
Aaron Clancy explains what happened with Cody Menk in 'The Bachelorette' Season 17 Episode 2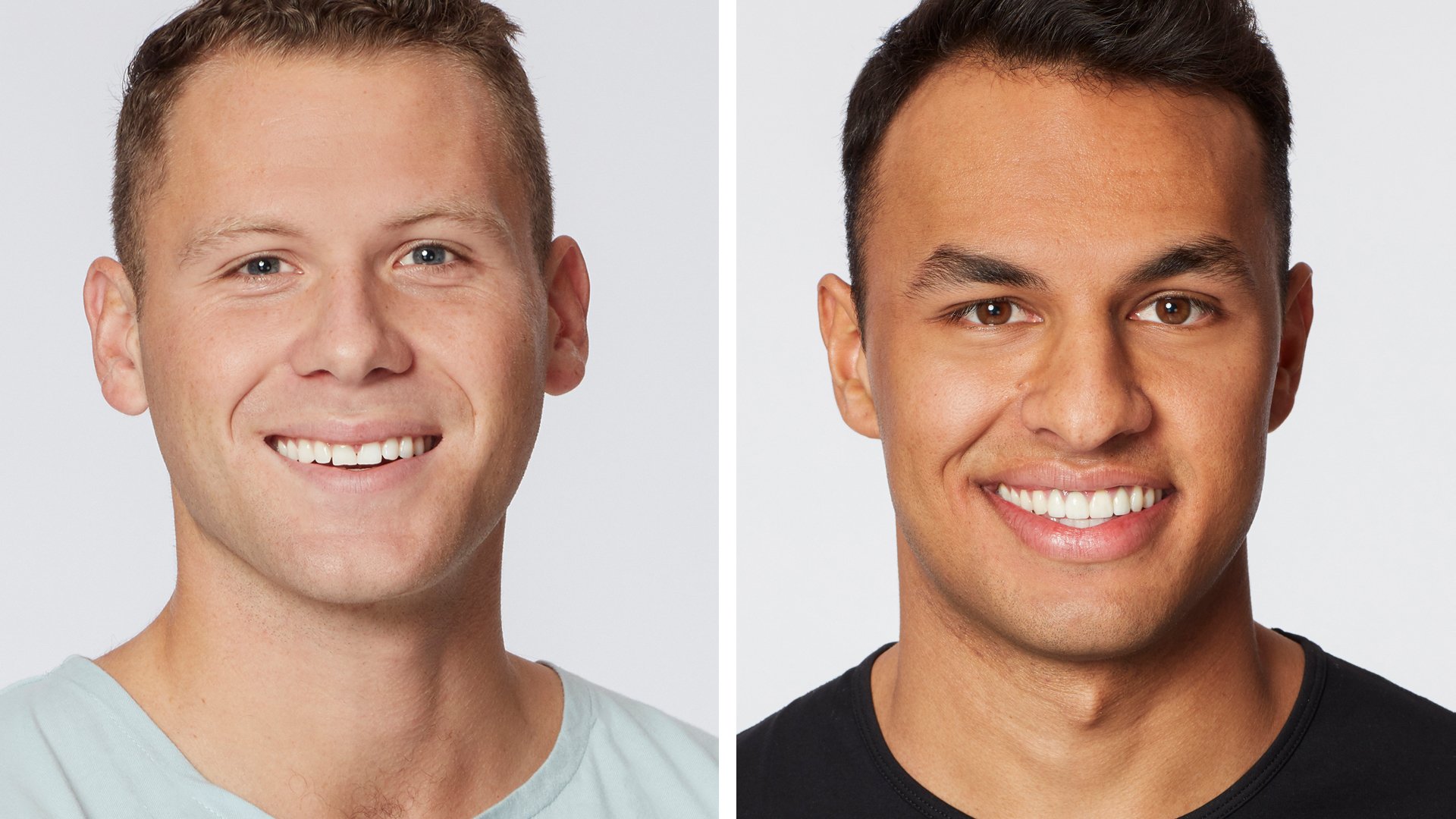 RELATED: 'The Bachelorette': When Does Blake Moynes Join the Cast? What to Know About Katie Thurston's Unexpected Contestant
In The Bachelorette premiere on June 7, Cody and Aaron argued seemingly out of nowhere. Aaron claimed he "never liked" his fellow cast member, and Cody denied the allegations. Then Cody spoke with Bachelorette producers and claimed he didn't know what Aaron was talking about.
Meanwhile, the drama continued in The Bachelorette Season 17 Episode 2. During a mud-wrestling group date, Tayshia Adams, Kaitlyn Bristowe, and Katie noticed some tension between Cody and Aaron. Then when Aaron won the challenge, he got some one-on-one time with Katie. But they didn't exactly kick up the romance. Rather, they spent their time talking about Cody.
"I know him from back in San Diego," Aaron said. "I was surprised to see him actually. But we're not really cool. We're not friends. But there were just some social media posts or there's things he did that kinda rubbed me the wrong way. So I know he really wants to become famous or get on the those for those reasons."
The contestant continued, "The way he handles situations, to me, I find disturbing. He handles things that, in a way, it's malicious. So it's just not energy I want around me. I wouldn't say he's necessarily a piece of s—. But there's always that concern there."
Why Katie Thurston decided to send Cody Menk home in 'The Bachelorette'
RELATED: 'The Bachelorette': Katie Thurston Reveals Why She Didn't Quit the Show
Following Katie's conversation with Aaron in The Bachelorette Season 17 Episode 2, the new lead spoke with Cody about what he did. Cody denied the allegations. But after hearing both sides, Katie sent Cody home and he left.
Meanwhile, Katie explained her decision when she eliminated Cody.
"Ultimately, I don't feel that we have trust," Katie explained. "It's so early to feel that way, and that's unfortunate. So there's really no point to drag this on any longer. Unfortunately, I think it's best for you to go home tonight. I just appreciate your time, and I have to respect my time as well."
Cody replied, "I totally understand that. I really hope you find what you're looking for."
Then in a confessional with Bachelorette producers, Katie revealed how she really felt about Cody.
"My gut, my heart just ultimately tells me Cody's not going to be my husband," Katie said.
How Katie Thurston feels about Aaron and Cody in 'The Bachelorette'
RELATED: 'The Bachelorette' Season 17 Episode 3 Promo Previews Drama for Katie Thurston Next Week
When speaking with Tayshia and Becca Kufrin on the Bachelor Happy Hour podcast, Katie opened up about the Cody and Aaron situation. And while the current lead lacked a connection with Cody in The Bachelorette Season 17, she was "thankful" for Aaron's straightforwardness.
"When [Aaron] did open up, I was thankful because he is looking out for me and our relationship. And if he has a problem, I want to know about it," Katie said. "I just love that he was very direct, which you'll see with Karl, who was not very direct… I don't have time to play games."
She continued, "So I really did appreciate Aaron just being straightforward, not wasting any of my time, and just letting me know what's up."
Although Katie appreciates Aaron's honesty now, we're left to wonder how the couple's relationship continues in The Bachelorette Season 17. So stay tuned. New episodes drop on ABC every Monday night.