'The Bachelorette': Katie Thurston Defends Andrew Spencer's Exit
On July 19, Katie Thurston and Andrew Spencer left some Bachelorette fans scratching their heads. Now, Katie is clearing up the confusion surrounding Andrew's exit. So here's what the bachelorette said about her contestant.
How Andrew Spencer and Katie Thurston said goodbye in 'The Bachelorette'
In The Bachelorette Season 17 on July 19, Katie eliminated Andrew at the rose ceremony. But the contestant stopped by Katie's room before he went home, and the exes cleared the air. Then Andrew left a note before saying his final goodbye.
"If you change your mind, I'll be waiting," the note said.
Suddenly, Katie chased after Andrew and asked him to stay "a little longer." But despite his note, Andrew decided to leave The Bachelorette star behind. The cast member revealed that he felt "hurt" by his elimination. Then when speaking with producers, Andrew noted that he wanted to end up with Katie. But he didn't want to come back knowing that he could be sent home again.
"I want my future wife to choose me, and you know, I wasn't chosen. So I had to say no," Andrew said. "I don't want to go through this with her again. I don't wanna be standing at a rose ceremony waiting for her to not choose me again."
Katie Thurston opens up about Andrew Spencer's exit in 'The Bachelorette'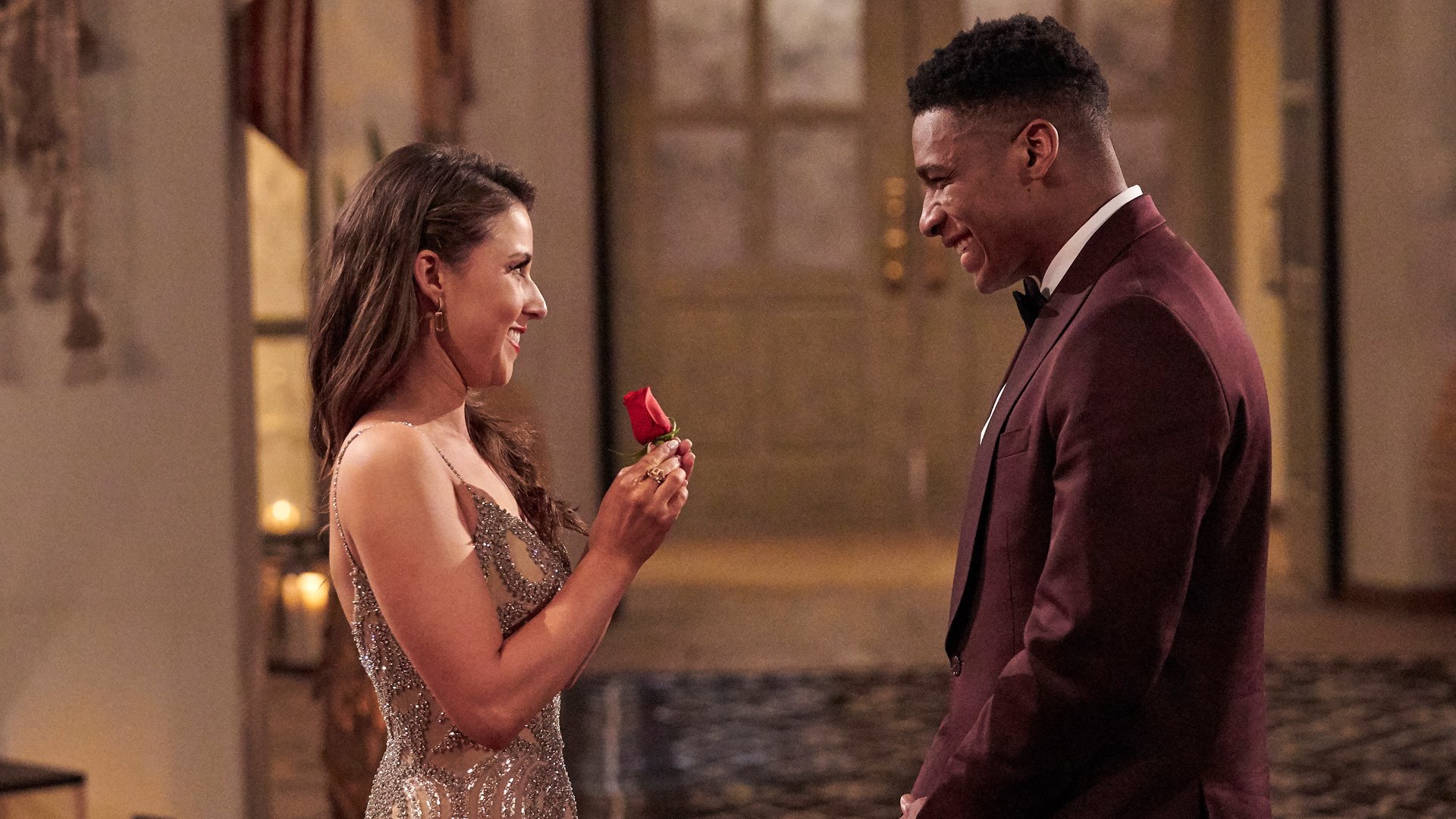 Following The Bachelorette Season 17 Week 7, some Bachelor Nation fans were confused because of Andrew's note. The contestant said he would be "waiting" for Katie. But even so, he turned down the chance to return. Then when speaking on the Off the Vine podcast, Katie explained Andrew's decision to leave. 
"I'm going to defend Andrew on this," Katie said when asked about Andrew's exit. "I think what he truly probably meant was me picking him. … [If] I was like, 'Look, it's you. Let's walk away together,' his answer might've been a bit different. But I do respect and understand where he's coming from."
She later added, "To maybe get a rose, maybe get rejected again, that's not something he wants to sign up for again. He said he felt a lot of pain in that place, and I get that. So I do think that his note was a bigger picture and not, 'Hey, do you want to stay one more week, maybe two more weeks, however long this could possibly go on.'"
Andrew Spencer on leaving 'The Bachelorette' Season 17 with Katie Thurston
Now, Katie isn't the only one who shared her perspective after The Bachelorette episode. Previously, Andrew spoke with Entertainment Tonight and explained the note. 
"Obviously the first breakup was tough and then going back in and doing that thing, that was also really tough," Andrew said. "I just let her know like, 'Hey, I don't wanna do this Bachelor process anymore. So if you want to possibly continue this outside of that, I would definitely be open to it."
The Bachelorette contestant also hinted that he's still open to talking after the show ends.
"At this day, at this time, I just think we need to talk," Andrew said. "If anything, I would love to just sit down and talk with her one day, just kind of hang out and just see where her head's at."
The Bachelorette Season 17 airs Monday nights on ABC.