'The Bachelorette': Katie Thurston Says She Didn't Have an Issue Eliminating Villains
We're well into The Bachelorette Season 17, and Katie Thurston has made it abundantly clear she's not here for the drama. The lead eliminated every "villain" her cast members brought to her attention. Then recently, Katie explained her decisions on The Bachelorette — here's what she said.
Who was considered a villain in The Bachelorette' Season 17 with Katie Thurston?
The Bachelorette Season 17 had a few villains sprinkled here and there. But only a few names really come to mind. Early on, Aaron Clancy gained Katie's trust and revealed that Cody Menk may not have been there for the right reasons. Cody was immediately sent home. 
Meanwhile, Karl Smith was depicted as a villain after he told Katie there were other men who weren't there for her. The contestant didn't name names, and Katie was going to give him a rose at the next rose ceremony. However, The Bachelorette cast unionized and claimed Karl's statement was untrue.
While Karl was eliminated from the ABC reality series, it seems the cast member was right all along. Thomas Jacobs was called out for wanting to become the next bachelor. Katie also claimed that Thomas said some mean things to Tre Cooper, which didn't air on TV. So she sent him packing.
Once Thomas left The Bachelorette, Hunter Montgomery started to become the next villain. A few cast members called him out for taking time with Katie when he already had a rose. Then when the contestants shared their thoughts about Hunter with Katie, she sent him home.
Katie Thurston opens up about eliminating her villains in 'The Bachelorette' 2021
In the July 22 episode of Off the Vine with Kaitlyn Bristowe, Katie explained that she wanted to create a "good experience" for her cast.
"Overall, I want it to be a good experience for everybody," she said. "Especially because I've been on their side of things where I wasn't so great with me. So to be able to see these guys build these friendships and to have it be a fun time for them as well, was all I could really ask for."
Katie also noted that she was willing to get rid of any troublemakers within the group.
"The second that there was any hint of drama or troublemakers in the group, I had no problem sending them away as soon as possible," she said.
Then Kaitlyn revealed Bachelor Nation fans frequently ask whether leads keep villains "because they're good TV." But she suggested that it's up to the bachelor or bachelorette at the end of the day. Katie also shared her perspective. She said:
"People don't realize if you're passionate about a decision, whether it's to keep someone or send someone home, that is your decision to make. So if someone stays, that's truly because the lead was OK with having them stay and they didn't care to go one way or the other. So for me, I was very passionate about my decisions."
Katie Thurston says there's another villain coming on 'The Bachelorette' 2021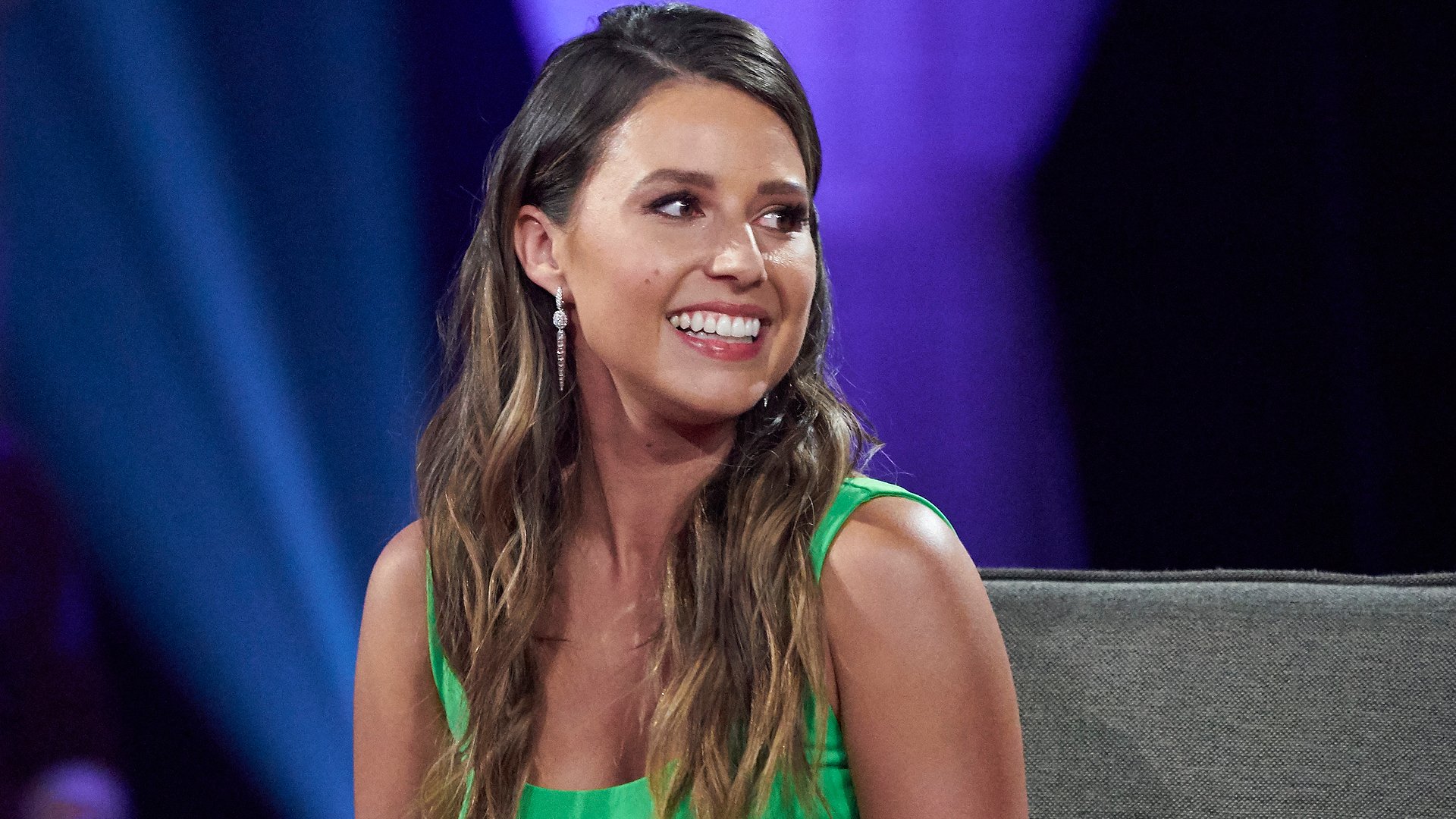 While Katie eliminated a handful of villains in The Bachelorette Season 17, it's possible there's still another one left. Following Thomas' elimination, Katie went on The Viall Files, and Nick Viall asked whether there was another villain "worse than Thomas" who has yet to reveal themselves. 
"Yup, he's there," Katie said. "Look, I try to get rid of the villains. … And then they just keep reappearing. So there's always a villain. It's like whack-a-mole. I can't escape it!"
Now, Katie could've been talking about Hunter in the interview. But The Bachelorette team didn't spend nearly as much time on Hunter as they did with Thomas. So if the lead wasn't speaking about Hunter, it's possible that someone from the final four — Michael Allio, Greg Grippo, Justin Glaze, or Blake Moynes — will surprise viewers. Stay tuned.
The Bachelorette Season 17 airs Monday nights on ABC.