'The Bachelorette': Katie Thurston's Ending Is Completely 'Unexpected'
We're still weeks away from The Bachelorette Season 17 finale, but fans are already itching to discover more about Katie Thurston's ending. The new lead has a number of frontrunners to keep an eye on. So what can viewers expect moving forward? Katie recently opened up about the end of her Bachelorette journey — here's what she said.
Katie Thurston on her ending in 'The Bachelorette' 2021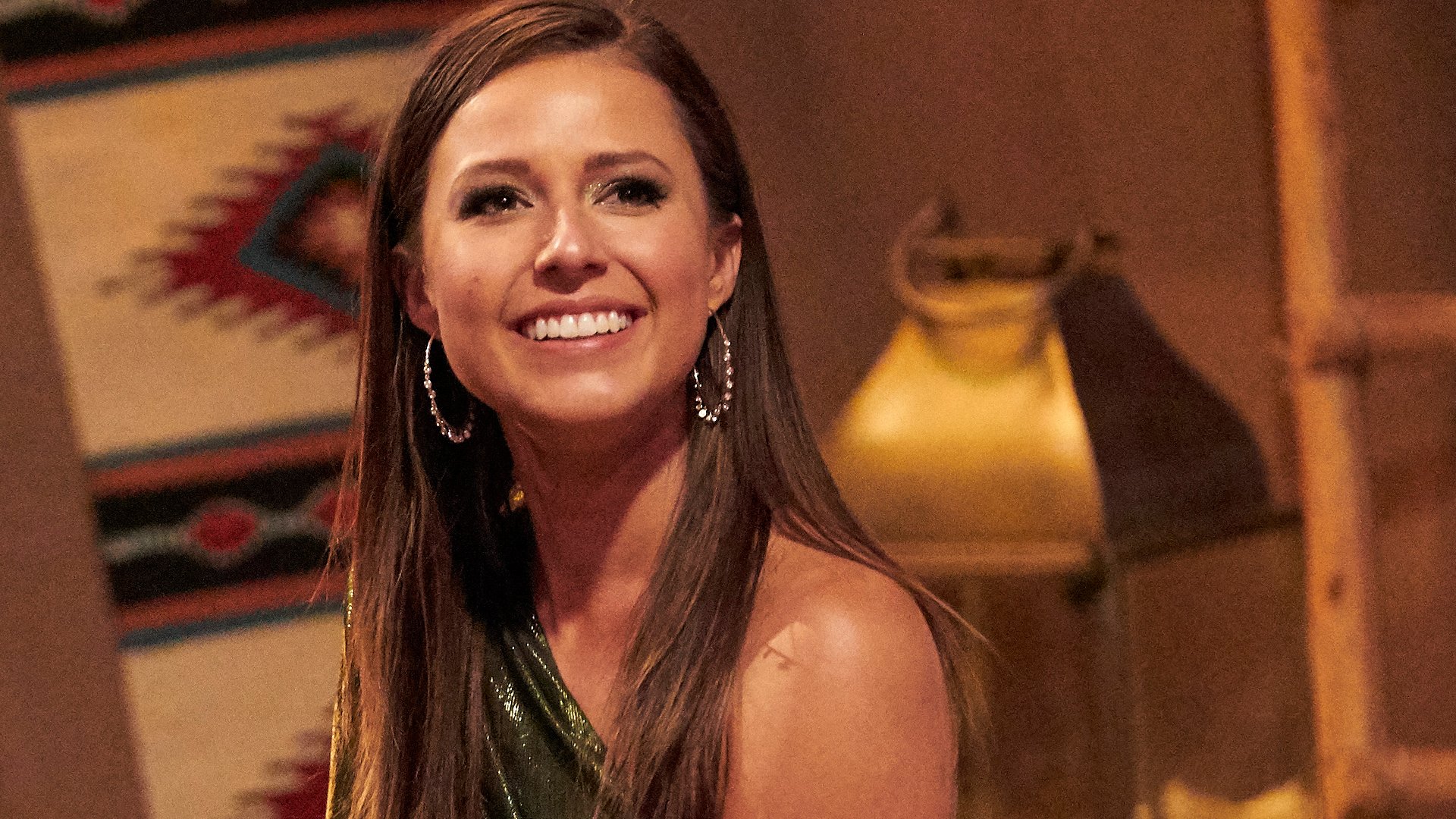 RELATED: 'The Bachelorette': Jimmy Kimmel Predicts Who Wins Katie Thurston's Season and It's Not Surprising
Ahead of The Bachelorette Season 17 premiere, Katie shared details about her ending in an interview with Glamour. But ultimately, it seems Bachelor Nation fans better buckle up. The new lead confirmed the grand finale will include "a first" for viewers.
"I will say the journey ended in the most unexpected way," Katie said. "I think this is a first, definitely, in various ways, so you guys will just have to find out what that means."
Then in an interview with ABC's On the Red Carpet, Katie suggested that her ending had something to do with almost quitting The Bachelorette, which was featured in the season preview. That said, Katie suggested that the support of co-hosts Tayshia Adams and Kaitlyn Bristowe helped her get through the process.
"It's a little bit related to the unexpected ending," Katie said. "I do have amazing women supporting me as well as a surprise guest, who really motivated me to complete my experience from beginning to end."
Katie Thurston and Tayshia Adams open up about the end of the 'Bachelorette' journey
RELATED: 'The Bachelorette': Nick Viall Teases Blake Moynes and Katie Thurston's New Storyline
Katie says her ending will be unexpected. So how does the new bachelorette feel about her journey leading up to the finale? In the above interview with Glamour, Katie teased what's coming up next.
"I keep calling it a wild ride, because that's exactly what it is," Katie said of her Bachelorette journey. "You think you know what you're getting into, and you think you know the format of falling in love, and you don't. Life happens the way it's supposed to, love happens the way it's supposed to, and that was my biggest lesson through it all."
Then when speaking with Tayshia and Becca Kufrin on the Bachelor Happy Hour podcast, Katie echoed her comments. 
"It's a wild ride," Katie said. "I've described it as a rollercoaster, just slowly going up, up, up. And then it just drops. … It's like fun, scary, thrilling. It's everything. That's truly what the end is like for me."
Tayshia also added her thoughts on Katie's Bachelorette experience.
"I tell people to buckle up because it's going to get really freaking good," Tayshia said. "There's so much that's going to be unexpected, but there's also going to be a lot of firsts."
How is Katie Thurston doing now that 'The Bachelorette' Season 17 has ended filming?
RELATED: 'The Bachelorette': What Is Katie Thurston's Job? Here's What the New Lead Does for Living Now
Now, Katie's remarks about her ending may not come as a surprise to some Bachelor Nation fans. In an interview with Good Morning America, the 30-year-old confirmed she finished filming The Bachelorette earlier than expected. But whatever happens in the finale, it appears the lead is satisfied with how things played out.
Still speaking on the Bachelor Happy Hour podcast, Katie confirmed she's happy now. However, she noted that it's been difficult re-watching her love story unfold onscreen.
"I will say I'm happy," Katie said. "But watching these back is triggering at times. You're reliving what was once a special moment, and now it's a distant memory. It's a little hard to go through this when you had just finally healed from it, and now you have to go through it all over again."
The Bachelorette Season 17 airs Monday nights on ABC.