'The Bachelorette' Katie Thurston Reveals the 'Hardest Thing' She Did on the Show
On June 7, ABC finally released The Bachelorette Season 17 and kicked off Katie Thurston's new journey to find love. Now, many Bachelor Nation fans are hoping to watch a romance of a lifetime unfold onscreen. But it doesn't look like the road to the final rose will be easy. Recently, Katie opened up about her struggles with The Bachelorette process — here's what she said.
Katie Thurston says she had to let go of control in 'The Bachelorette'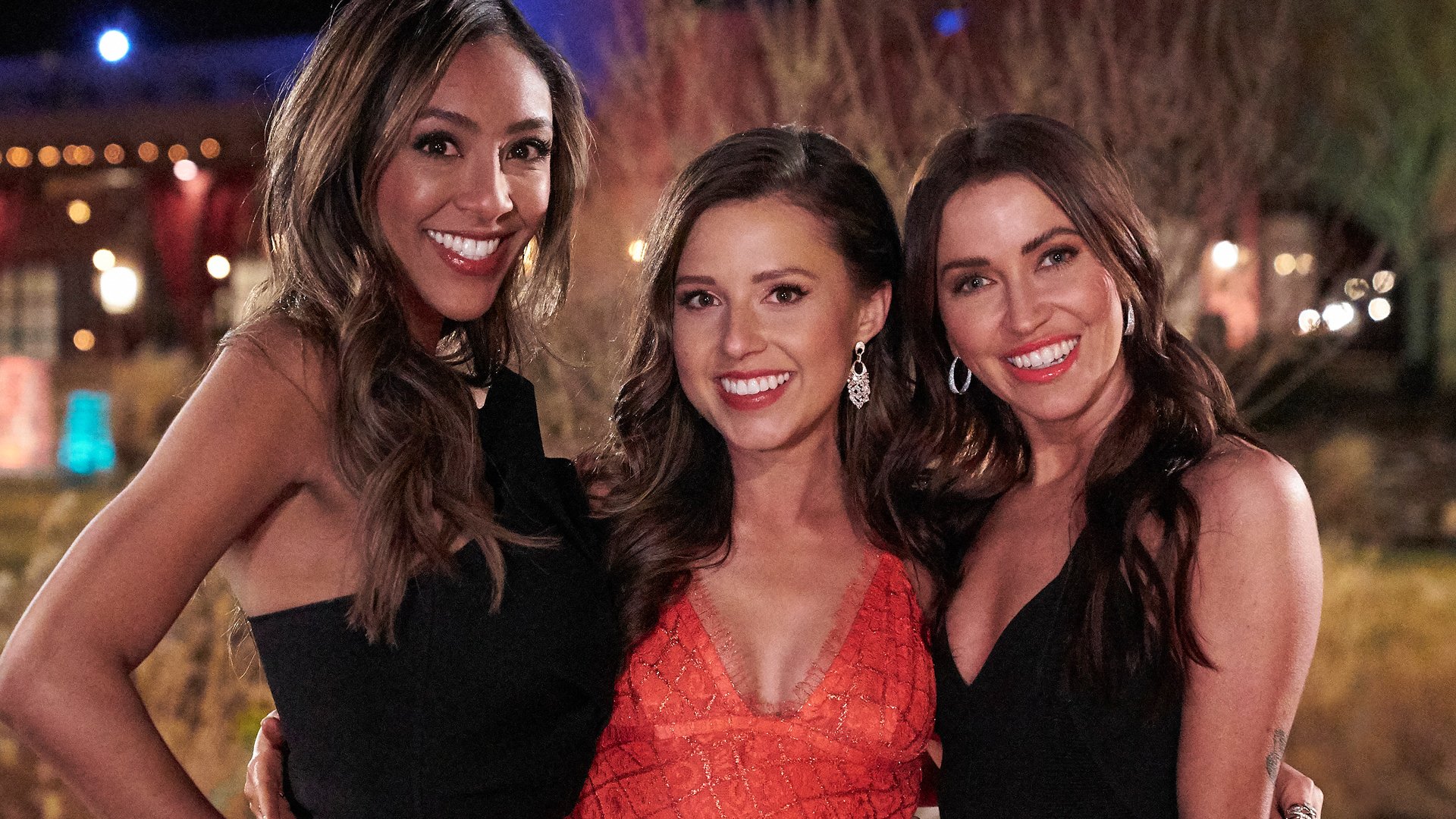 Ahead of The Bachelorette Season 17 premiere, Katie revealed the best advice co-hosts Tayshia Adams and Kaitlyn Bristowe gave her while filming. 
"They just told me to really surrender to the process, let go of control," Katie told Entertainment Tonight Canada.
Then the new Bachelorette lead shared that letting go was one of the most difficult things she had to do during the process. But even so, it seems things worked out in the end.
"That was probably the hardest thing I did," Katie said. "But once I really did that, that's when the good stuff starts to happen."
The reality star also touched on the subject when speaking with Us Weekly. The publication asked what advice Katie would give to her ex, The Bachelor's Matt James. Then she replied, "I would say to let go of control. That was something I struggled with as well."
Katie also noted that it was Tayshia who encouraged her to "surrender to the process and trust that everything works out the way it's supposed to."
Katie Thurston on why she almost quit 'The Bachelorette' Season 17
Now, Bachelor Nation fans will watch how Katie surrenders to the process in The Bachelorette Season 17. But the new lead already opened up about one moment where she almost gives up on the show.
In multiple Bachelorette previews, the ABC reality series suggests that Katie threatens to quit the journey. Then in the above interview with Us Weekly, the 30-year-old confirmed she truly wanted to leave the show at the time. However, Tayshia and Kaitlyn were able to help her through.
"At that moment, I was at my lowest and really wanted to leave," Katie said. "If it wasn't for the amazing women who have been bachelorettes before helping me navigate that, I probably would have. And so, I'm so thankful for all of them."
How is Katie Thurston doing now?
Whatever happens when Katie navigates her journey on The Bachelorette Season 17, at least we know she finds love. Ahead of the premiere, the lead hopped on Live with Kelly and Ryan and revealed her greatest fear was going in without connecting with anyone. But in the end, she found love with more than one suitor.
"I was scared there wasn't going to be somebody I was interested in," Katie said. "But then after meeting them and when you guys see it, I fall in love more than once."
She continued, "I just think there are different types of love. That's what I had to remind myself. At the end of the day, I'm looking for that one that is forever."
Then when asked whether she found "lasting love," Katie played it coy. "That's to be determined," she said.
Nevertheless, it seems Katie leaves The Bachelorette happy. 
"I've come to learn that everything happens for a reason," Katie told Us Weekly. "And that being said, I am happy."
ABC drops new episodes of The Bachelorette Season 17 on Monday nights.