'The Bachelorette': Katie Thurston Knows Blake Moynes Fans Were 'Shipping' Them Together Before Filming
'The Bachelorette' Season 17 star Katie Thurston teases what she knew about Blake Moynes before filming started and how she felt about Tayshia Adams' ex-boyfriend showing up in episode 4.
In the new episode of The Bachelorette Season 17 on June 28, Blake Moynes will shake things up for Katie Thurston. Now, many viewers are hoping the couple will get together. So who was Blake to Katie prior to The Bachelorette? Apparently, the new lead knew some fans wanted her to end up with the Bachelor Nation alum before filming.
Blake Moynes will meet Katie Thurston in 'The Bachelorette' Season 17 Episode 4
In The Bachelorette Season 17 preview, the ABC reality series teased Blake's return to the franchise after leaving Clare Crawley and Tayshia Adams' season single. The contestant also seemingly confirmed he's there to be with Katie.
"I am a little bit late to this, but Katie is the one," Blake told Bachelorette producers. "So I just had to show up. … I know that this s— is gonna get crazy."
Meanwhile, The Bachelorette teaser hinted that it's unlikely Blake and Katie's journey will end like Matt James and Heather Martin's short-lived romance in The Bachelor Season 25. That said, fans will just have to watch the couple's story unfold. But whatever happens next, ABC has confirmed Blake will show up and meet Katie in The Bachelorette Season 17 Episode 4. 
In the preview for the June 28 episode, Katie sat down to discuss someone from Tayshia's past. Then the promo jumped to a cheeky shot of Blake. 
Katie Thurston on what she knew about Blake Moynes ahead of filming 'The Bachelorette' 2021
Whatever happens between Katie and Blake in The Bachelorette Season 17, many viewers are ready to watch some sparks fly. Ahead of the new season, a few viewers pointed out the similarities between the two reality stars. Both Katie and Blake have been open about sex. They also love the outdoors.
Meanwhile, Katie revealed she knew about the buzz surrounding Blake before she started filming The Bachelorette.
"I will say coming off my season with Matt, people were really shipping [Blake] and I before," Katie said on the Chicks in the Office podcast. "So I was a little familiar with who he was and his background."
The new lead also shared how she really felt when Blake showed up on her season.
"I was shocked," Katie said. "I was not expecting that at all. You know, I knew people would probably show up later because we are in this bubble. So when I saw him, I didn't know what was happening."
Who is Blake Moynes to Katie Thurston from 'The Bachelorette' Season 17?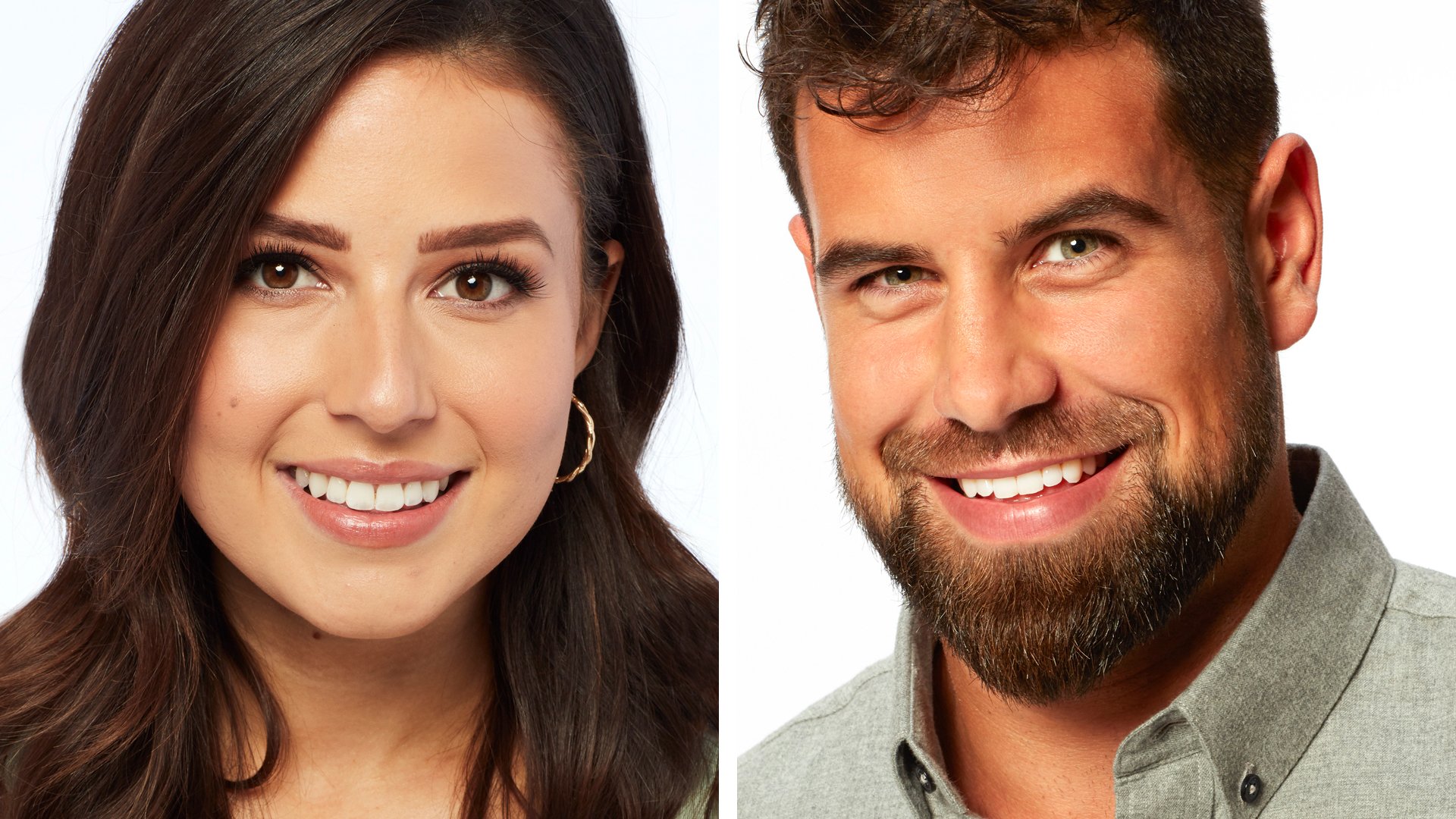 While Katie was aware of Blake before The Bachelorette, many viewers have been wondering whether the couple knew each other or talked prior to filming. When speaking with Us Weekly, Katie revealed she briefly spoke with Blake following Matt's season. But the new lead suggested that it wasn't anything major.
"I definitely knew who he was, which also Tayshia's ex-boyfriend! So that's weird,"
Katie said. "We had chatted before, but usually what happens is, like, the guys will reach out to the women once they're eliminated and be like, 'Good luck, you did great.' Like very generic."
She added, "So to see him, I was like, 'Why is he here?' Like, 'What's happening?'"
Katie and Blake might appear perfect on paper, but we'll just have to see whether the couple has chemistry in The Bachelorette Season 17. So stay tuned.
ABC releases new episodes of The Bachelorette Season 17 on Monday nights.