'The Bachelorette': Katie Thurston Defends Mike Planeta's Final Date in Week 7
On July 19, the new episode of The Bachelorette Season 17 got a little uncomfortable during Katie Thurston and Mike Planeta's one-on-one date. But recently, Katie opened up about her experience with Mike P. and Cuddle Queen Jean. And it seems things weren't as awkward as we were made to believe. So here's what Katie revealed.
What happened to Katie Thurston and Mike Planeta in 'The Bachelorette' Season 17 Week 7?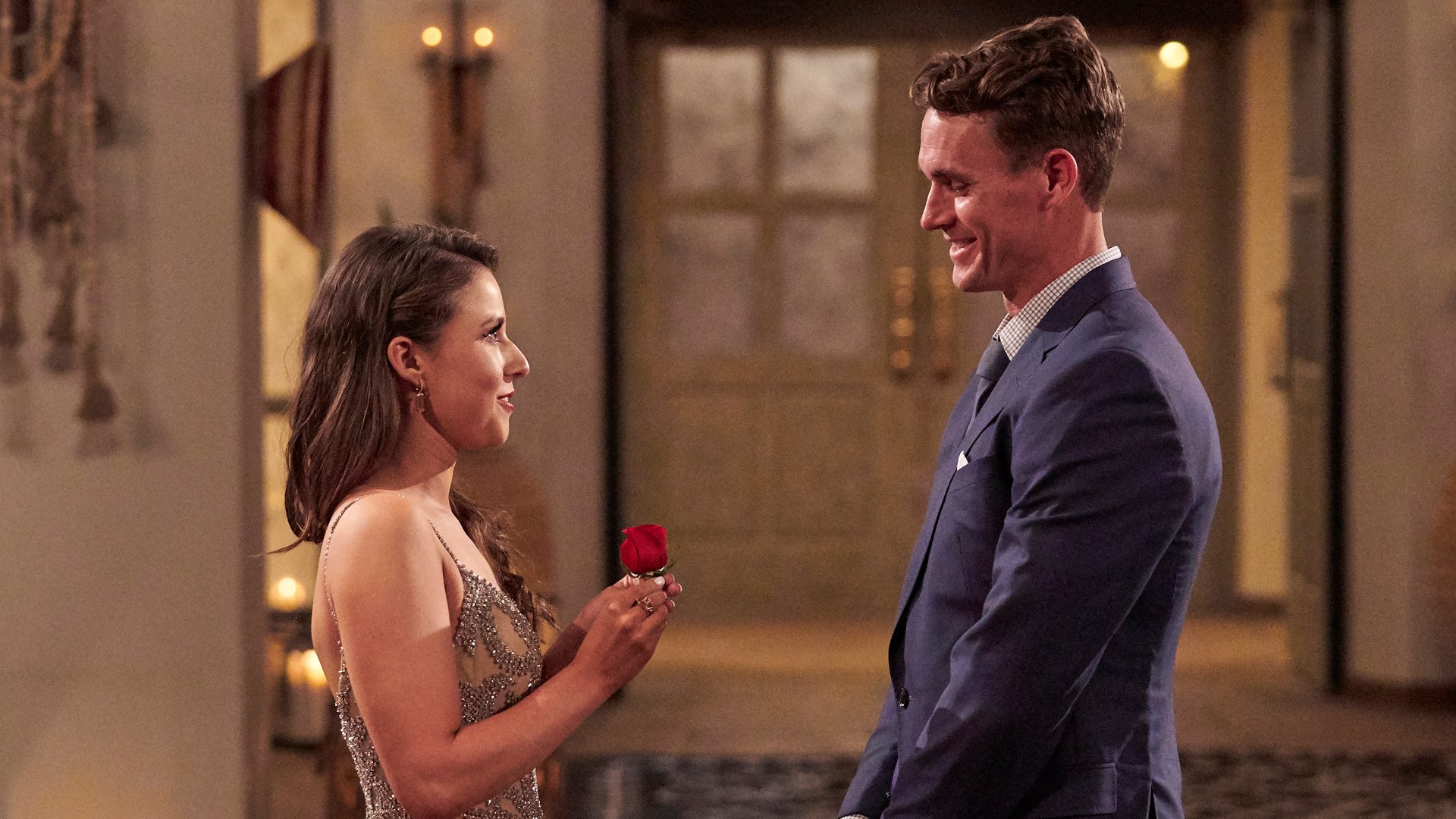 In The Bachelorette Season 17 Week 7, Katie and Mike P. went on their first and final one-on-one date in the hopes of strengthening their physical relationship. A woman named Cuddle Queen Jean instructed the couple to do a few "cuddle positions." 
Katie and Mike P. proceeded to do the activity, but they kept giggling. Then the Cuddle Queen suggested things were "awkward" between the two reality stars.
"What I noticed at first was a lot of nervous laughter," she told Bachelorette producers. "And that typically, that's not because things are funny. It's because things are awkward."
Meanwhile, The Bachelorette team tried to continue the theme by fixating on Mike P.'s comments about Katie and his mom.
"Things are awkward, but Katie's very calming. She's a nurturer. And man, do I love nurturers," Mike P. said. "She reminds me of my mom."
Then later, Mike P. whispered in Katie's ear and shared what was on his mind. 
"You remind me of my mom," he said. "You take on people's feelings."
In the end, Katie sent Mike P. home, noting that she already knew where her "heart was headed."
Katie Thurston opens up about her one-on-one date with Mike Planeta on 'The Bachelorette' 
While things didn't work out between Katie and Mike P. on The Bachelorette, it seems like their one-on-one date wasn't as uncomfortable as we thought. When speaking with Kaitlyn Bristowe about the date on Off the Vine, Katie revealed how she really felt.
"I'm gonna go ahead and defend Mike right now. First of all, Mike and I actually weren't uncomfortable," Katie said. "We had a really good relationship."
Katie also explained why she was giggling with Mike P. the whole time.
"We just couldn't take the [Cuddle Queen Jean] seriously," she said. "It was supposed to be a very intimate, serious moment. And the thing that people don't know is Mike actually has a really great sense of humor and a really raunchy sense of humor. So him and I, we were just having a blast together not taking it seriously, which was not the goal, not the task."
Katie continued, "That's also why at one point, we're whispering. She's like, 'OK, I need you guys to be quiet.' And we're like, 'No, this is our time to date, to talk, get to know each other.' … We were like two kids in class getting in trouble by the teacher. We're like, 'Forget you. We're gonna go do our own thing.' We were being little troublemakers."
Katie Thurston on Mike Planeta's comments about his mom
The Bachelorette Season 17 didn't highlight Katie's reaction when Mike P. told her that she reminded him of his mom. But when speaking on Off the Vine, Katie said the comment was a "huge compliment."
"When he told me that, 'Hey, you remind me of your mom,' yes, we are cuddling in that moment. But it was an endearing compliment to me," she said. "I did not find that a turn-off at all. I knew where Mike's heart was at. I know a lot about his family and his mom and their family dynamic and sense of humor. So I knew it was actually a huge compliment."
She continued, "It was really unfortunate for people to see it in the way that they did and kind of drag him."
It seems The Bachelorette didn't exactly capture what really went down between Mike P. and Katie. But hopefully, we'll get some authentic and real moments in the future. Stay tuned.
The Bachelorette Season 17 airs Monday nights on ABC.